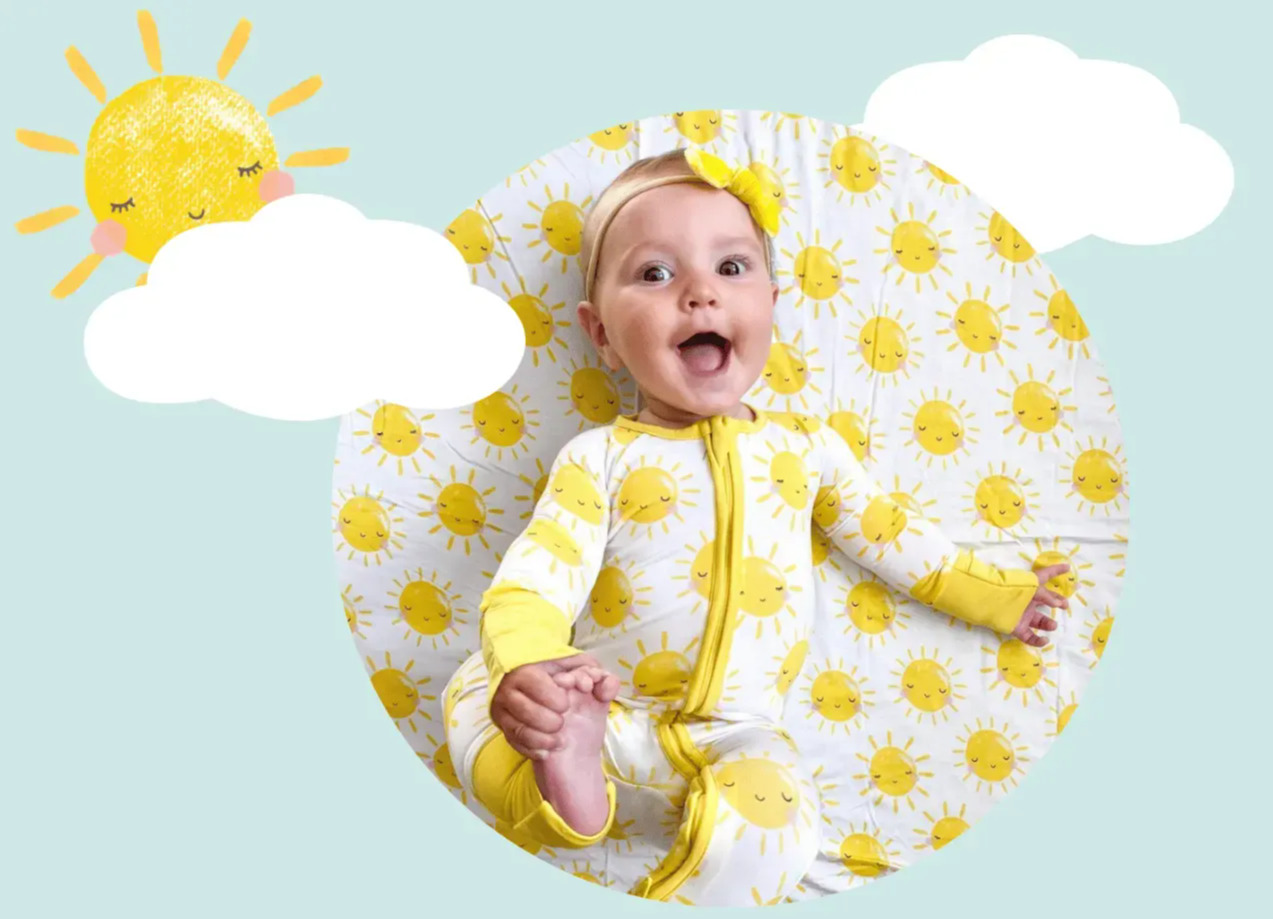 Spring forward with Daylight Saving Time on Sunday, March 12, 2023. As an adult, you're already managing the loss of an hour in a single day. But as a parent, you have to adjust the sleeping and eating schedules of the little people in your life. Plus, a shift in the sun can be hard on small children.
As you prepare to move your clocks one hour forward, remember these tips.


How to get ready
Don't change your daily routines. Like keeping routines the same on weekdays and weekends, handle the time change the same way. Your babies will quickly adapt, and your older children will appreciate the consistency.
If you're sticking to the same routine, this includes bath time, putting on pajamas, turning off devices, and reading books. The time may adjust a bit, but getting ready for bed is the same.
Prepare your baby's nursery for bedtime with the sun staying up longer. Add a darker shade and be mindful of noises from other children playing outside.
Dim lights throughout the house leading up to bedtime, and turn lights on earlier in the day. Turning down the lights helps your child's circadian rhythm - the natural response to light and dark - and naturally allows them to adjust to the new time change.
Shifts in temperature can also have an impact on your child's sleep. That's why Little Sleepies are a perfect choice. Our jammies are made from breathable Lunaluxe™ bamboo, providing comfort in any temperature, including your child's nursery.
So how do you help your child adjust to their new schedule? These three approaches will help you, your babies, and your kids get through the time change.



Prepare for it
Adjust your schedule by a small amount in the weeks leading up to the time change! Whether it's 10 or 20 minutes, start getting your kids to eat and bed a little early, so they're used to the sun and less playtime. For naps, adjust so they're napping sooner. Small changes are helpful if your child is sensitive to change.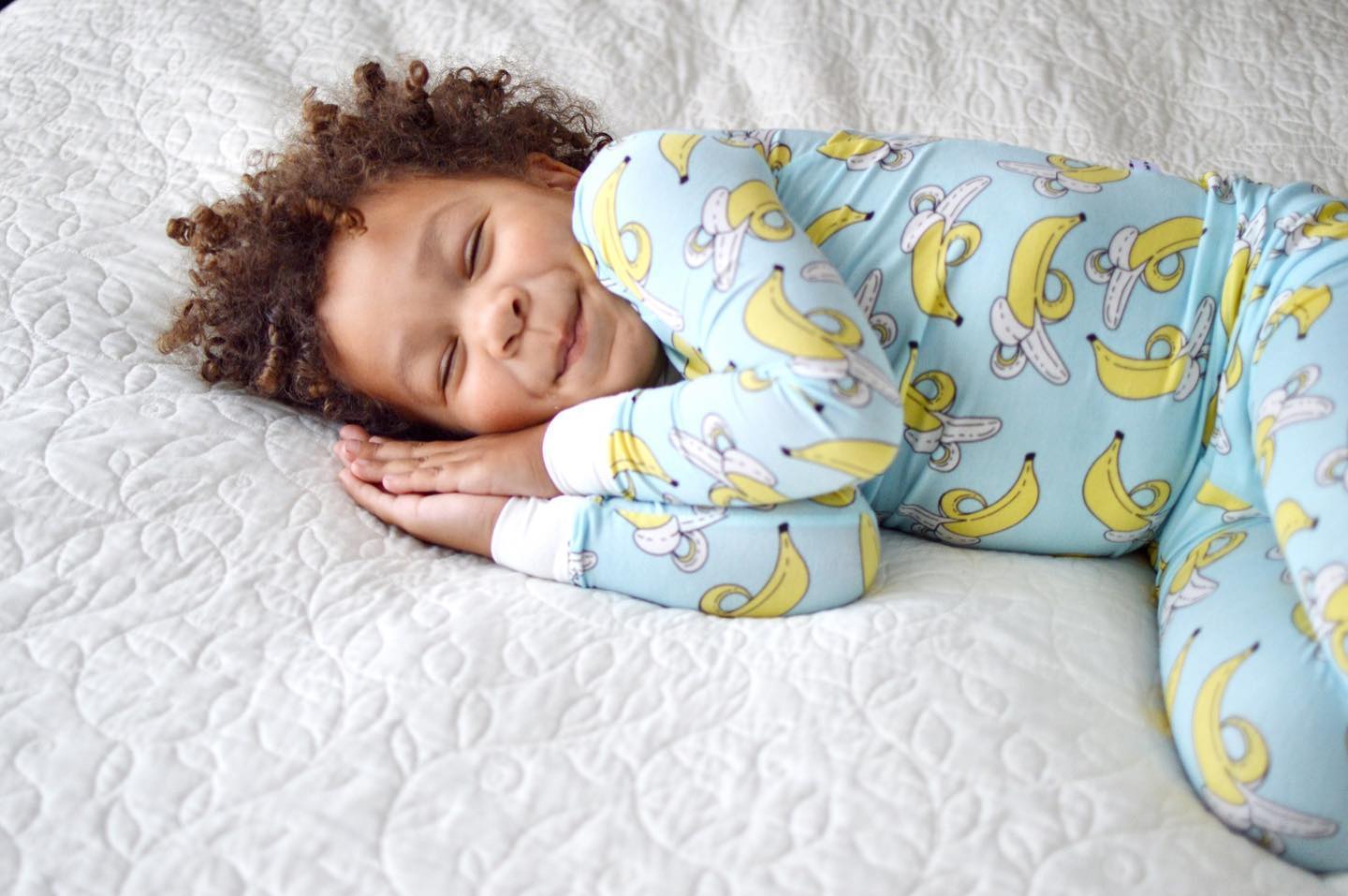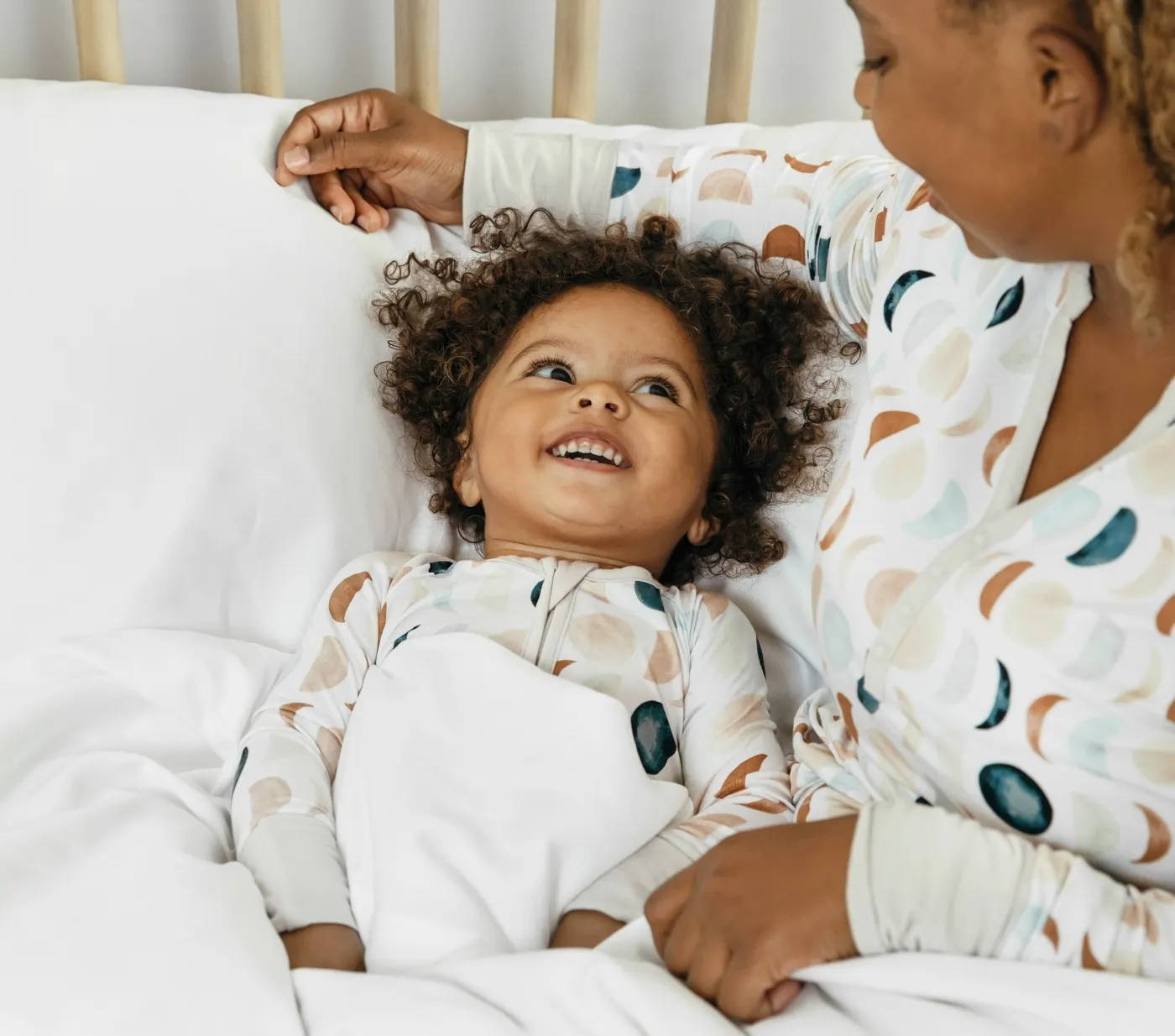 Make changes right before
If you prefer to avoid adjusting in small amounts leading up to the time shift, adjust their schedule just 1-2 days before by 30-45 minutes. While it's a quicker change, your child may not notice especially if their favorite pajamas are part of the bedtime routine!
Keep your schedule
Our friend Rachael of Hey, Sleepy Baby has a great recommendation - do nothing! A new day but the same schedule. The change in time may be more challenging in the morning, and you should let your baby sleep in until their regular wake-up time. And then make slight adjustments in the coming days during naps, meals and snacks, and finally, bedtime. Even if your child goes to sleep 30 minutes later, make up for it the next day.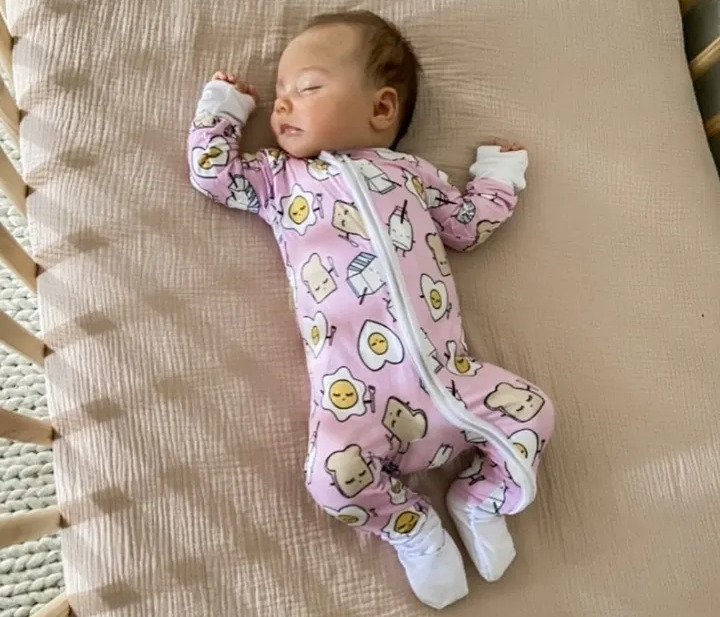 Help kids get to sleep with guidance from these Little Sleepies blog favorites:

Do you have any advice for other moms on how to help babies and kids adjust to the time shift? Join us on Facebook at the Little Sleepies VIPs group.