Shopping for Mother's Day? Read through the resources below to stay up to date on shipping deadlines. We've also included some answers to commonly asked questions about shipping below.

Our Mother's Day shipping window has now closed.
Don't worry, it's easy to spread the love anytime! We offer Digital Gift Cards that are available for immediate gifting and perfect for Moms or caregivers!
*We know how important it is to get all your gifts on time, but unfortunately carrier shipping delays are common during special holidays so we recommend shopping early! And, if you want a guaranteed gift, our gift cards are the perfect present!
*Unfortunately, we cannot guarantee Mother's Day delivery dates for International customers at this time.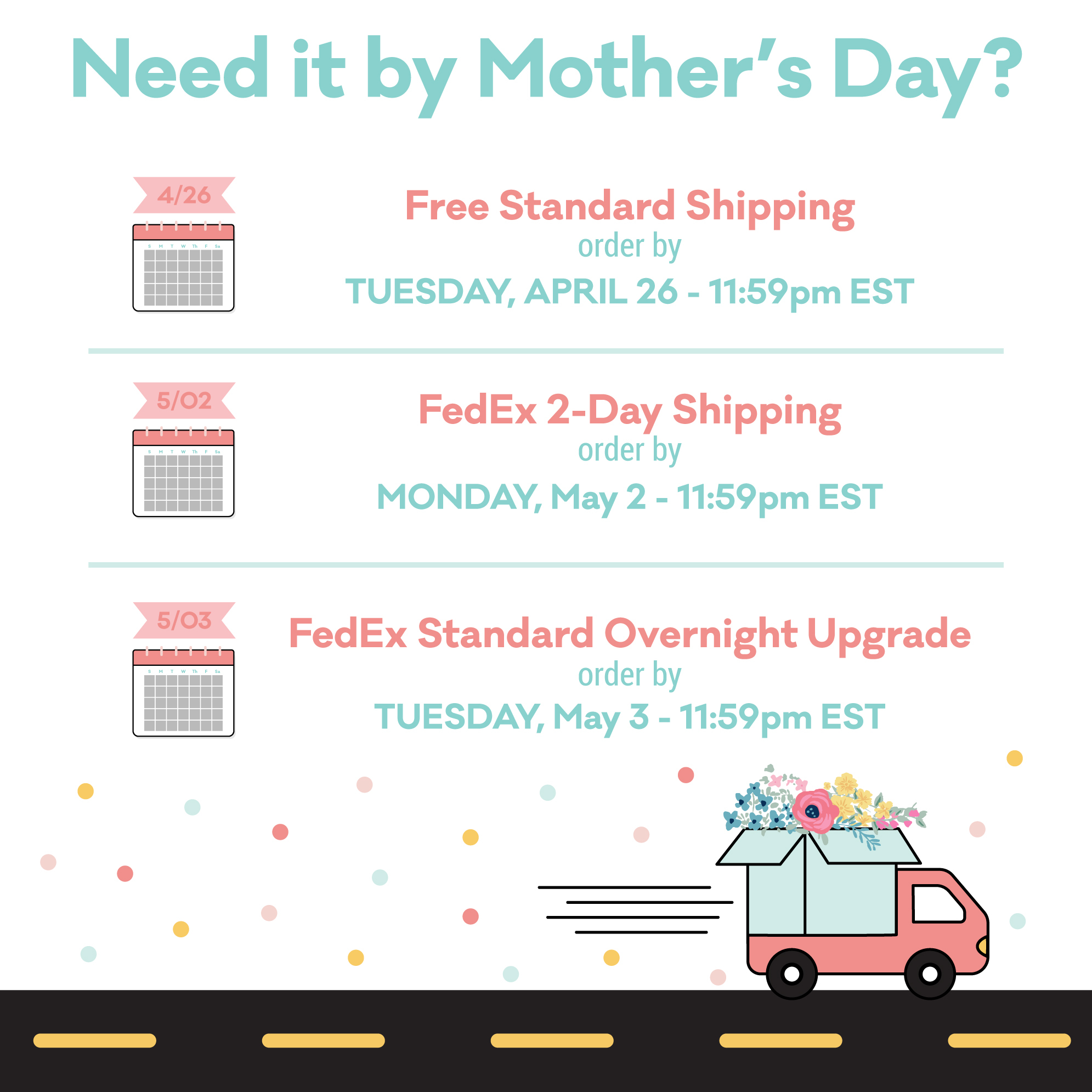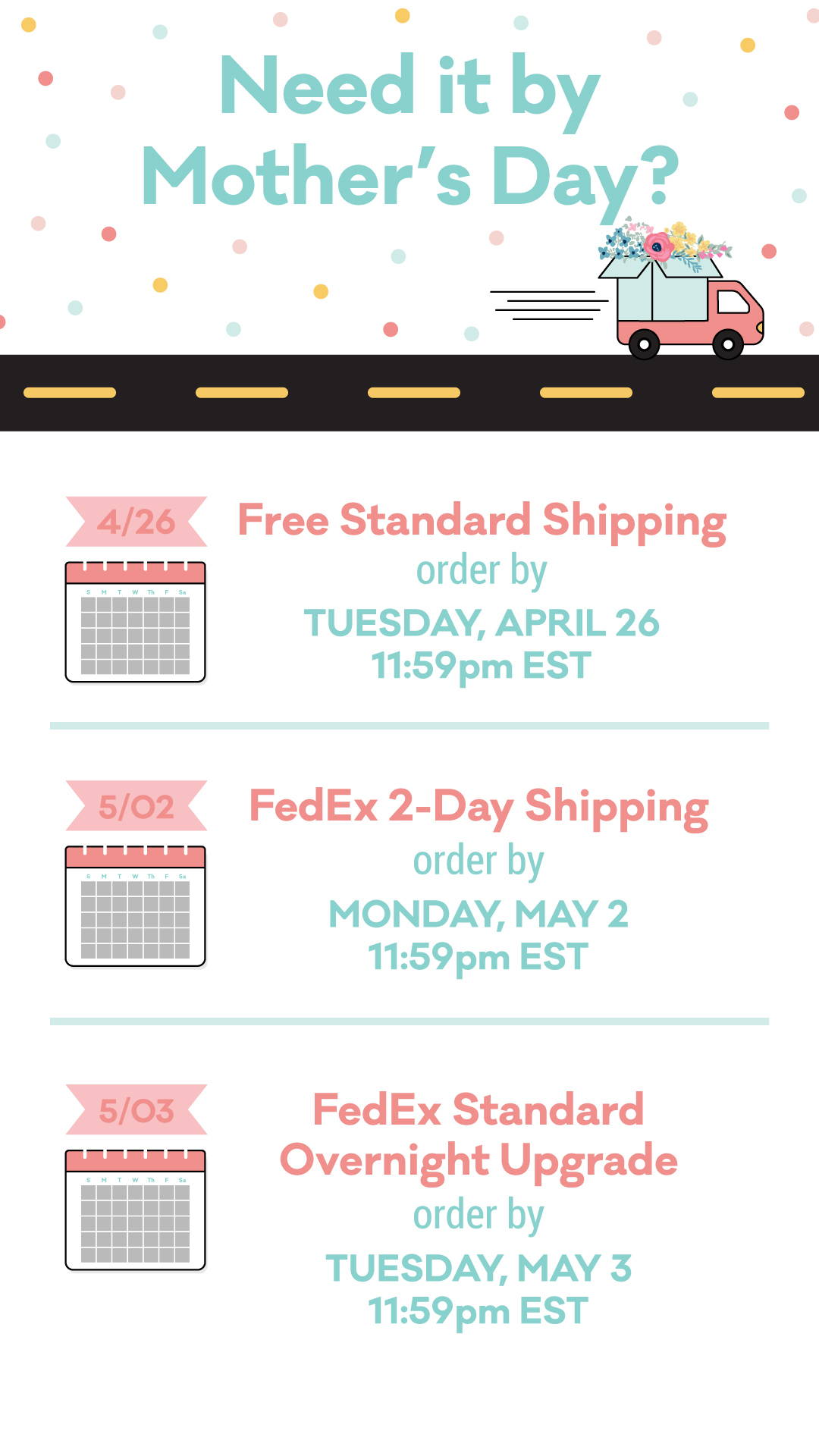 Commonly Asked Shipping Questions:


Orders are typically shipped within one to two business days to the address provided. During times of high volume, such as after large releases, please allow up to 5 business days for your order to ship.
How Can I Track My Package?
When your order leaves our warehouse, you'll receive a shipping confirmation email with a link to track your shipment.
The tracking on my order shows the package is in "Pre-Shipment" — has it been shipped?
Yes, if your order has a shipping label it has left our warehouse by the end of the day. All packages are handed off to the possession of the respective carrier on the day the shipping label is created. We are currently seeing a delay in packages receiving their initial scan as carriers continue to do their best to keep up with the influx of packages this holiday season. Carriers are often not scanning packages until further along in transit (and sometimes not until delivery). We have found that pauses in tracking are normal and not a cause for concern.
My Fedex Package says "Delivery Date Pending," is it lost?
No, this means that Fedex is experiencing some delays and will be shifting your expected arrival date. Once your package has a set delivery date, Fedex will update that information. We have found that tracking with this message is not a cause for concern and that these delayed packages are still delivered successfully.