Tricks (& Treats) For a Safe and Fun Halloween
Costumes, candy, and pumpkins can make Halloween a howling good time for big and little kids. The excitement surrounding this spooktacular holiday can be a little stressful for small children, especially those participating for the first time. And for parents, there's a lot to think about to keep your kids safe and have a scary good time.
Help settle your kids into Halloween with these Little Sleepies-approved fun safety tips that are sure to make you mummy of the year.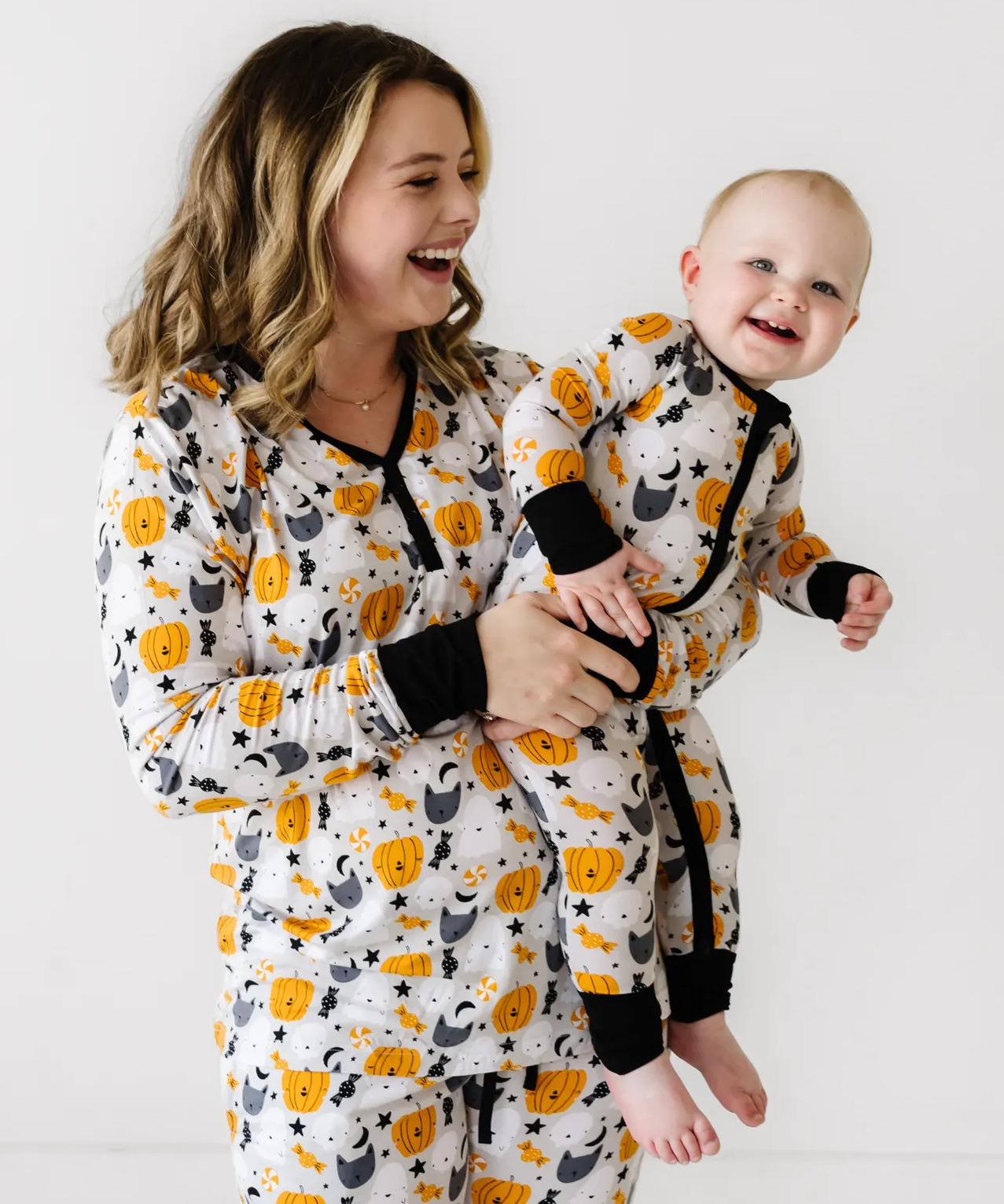 Mommy & Me Matching in Boo Crew
---