Designing this Harry Potter™ collaboration was a dream come true for our team of Harry Potter fans!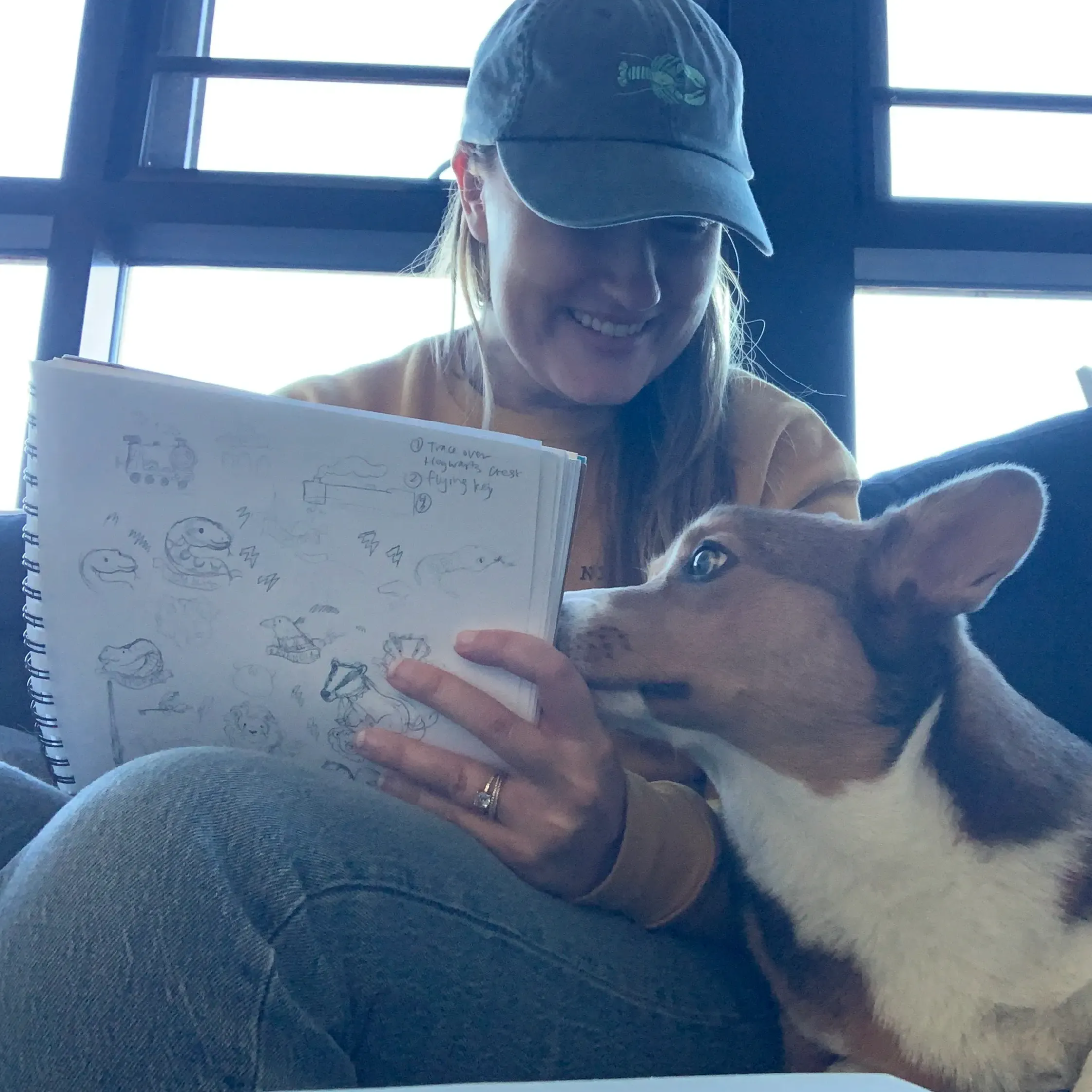 "The Harry Potter series has always been my favorite books since I started reading them when I was eight years old. The amazing characters and magical adventures had a huge impact on my childhood and my creativity as an artist."
~ Hayley W., Senior Graphic Artist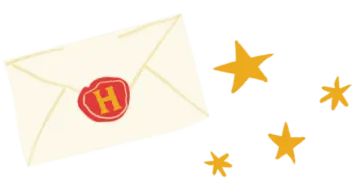 The Making of the Collection
We knew we wanted a collection that represented the icons and Harry Potter characters we loved most from the films.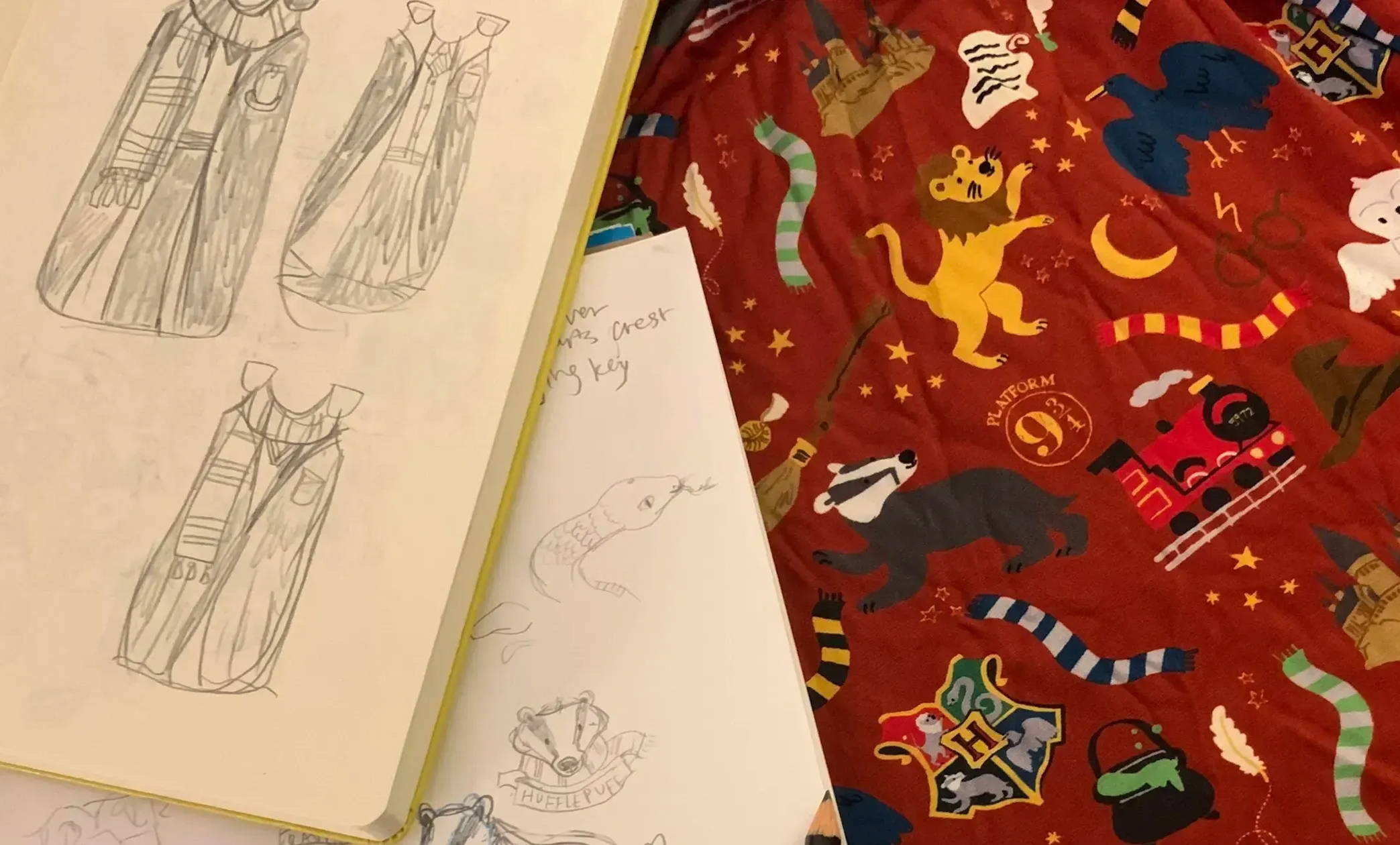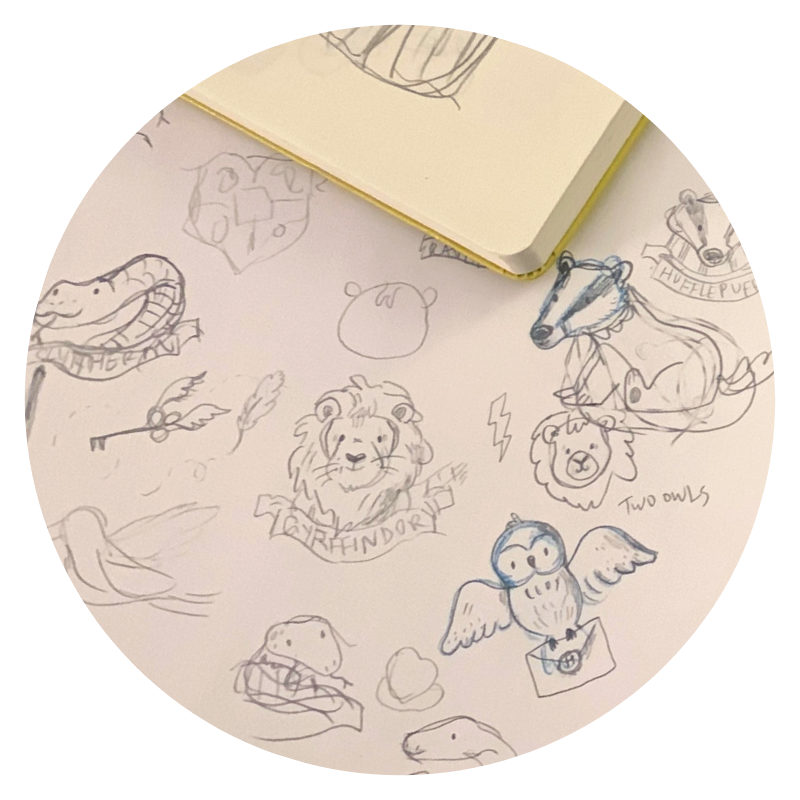 We envisioned the Wizarding World with our Little Sleepies style that would be cute for a nursery and fun for older kids, too!
Harry Potter family pajamas were also a must!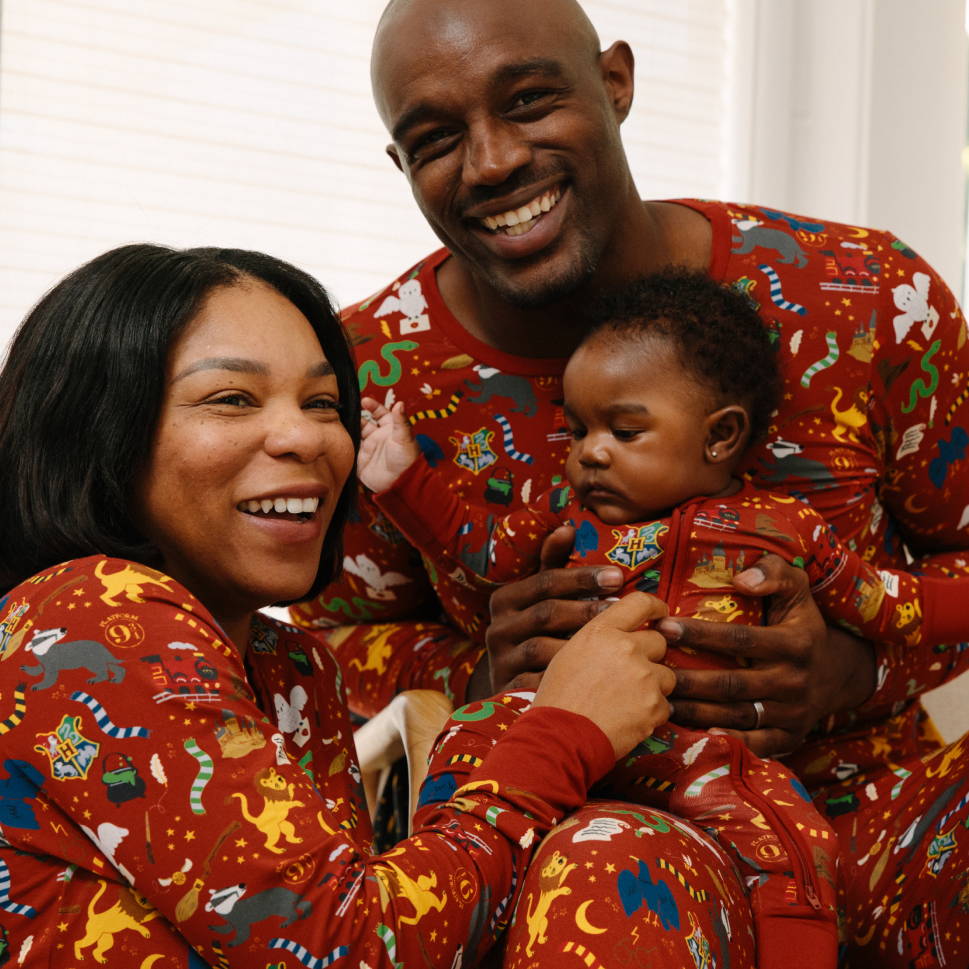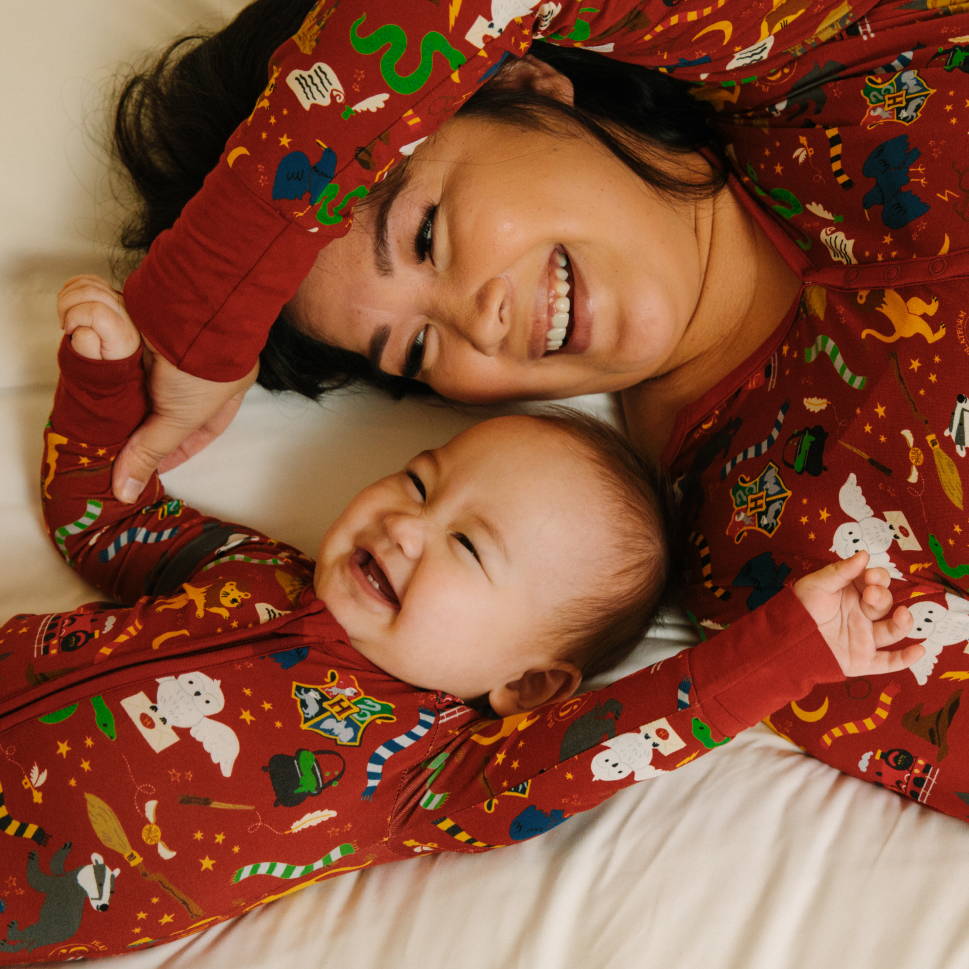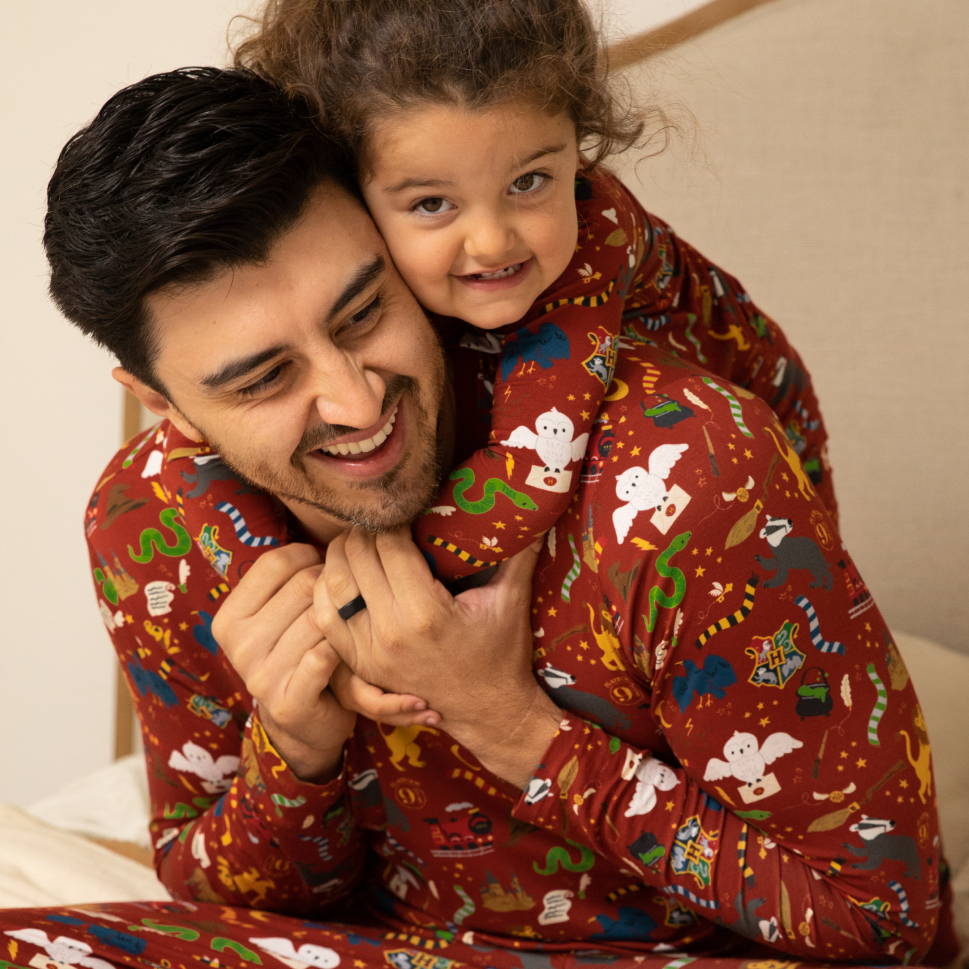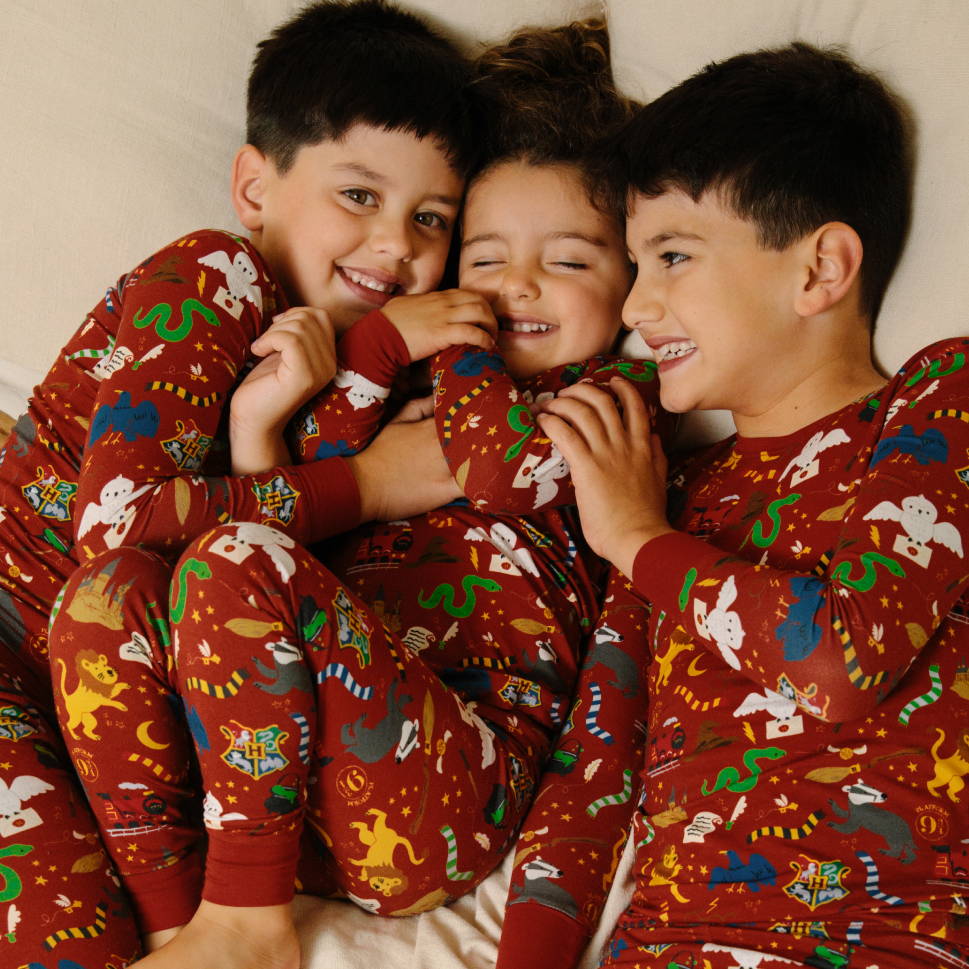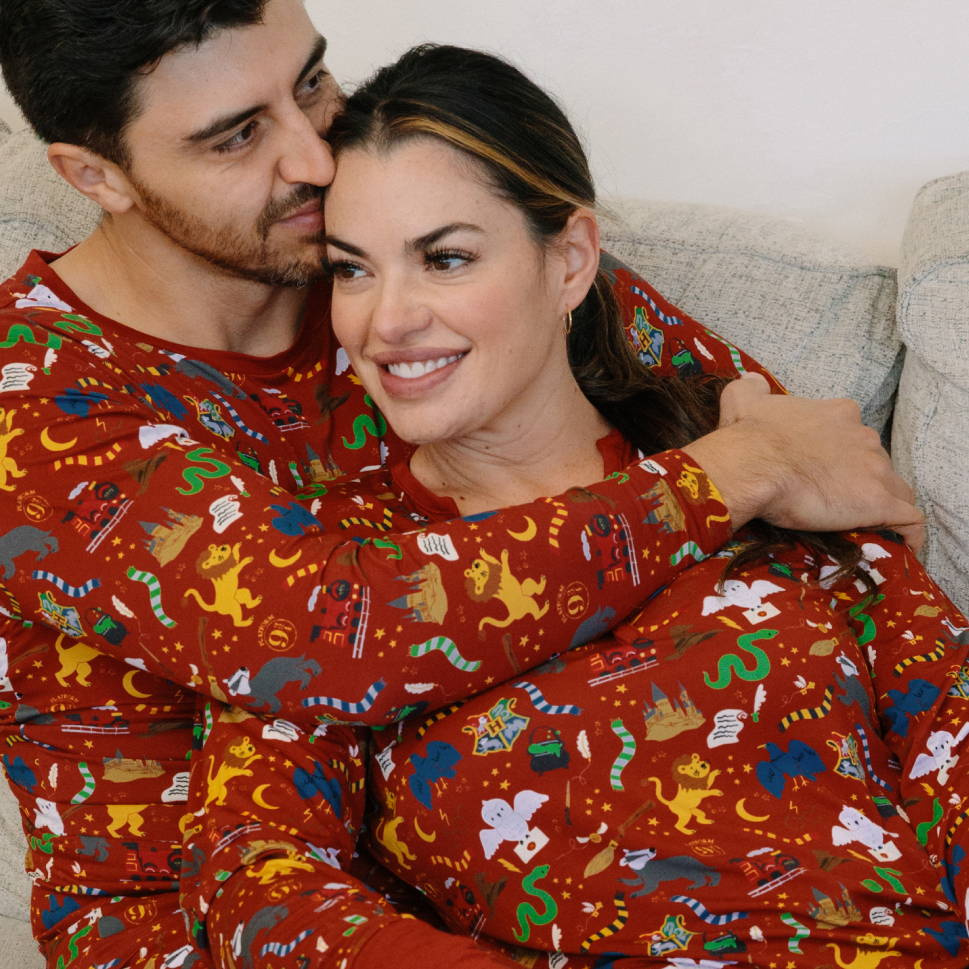 "As a Hufflepuff myself, it was important to me to incorporate symbols from all the Hogwarts houses while including fan-favorite and iconic details on the classic maroon color. I personally loved drawing the badger, but to me Hedwig was the cutest character to illustrate. I'm excited to see little ones in the Sleepy Bags, and I wish the Hogwarts Crewneck came in my size!"

~ Hayley W., Senior Graphic Artist, Little Sleepies

Styles Made for Enchanting Dreams

Our sleepwear collection includes cozy Harry Potter pajamas for the entire family, so it's picture-perfect for family movie nights and introducing your little ones to the Wizarding World for the very first time. We knew we had to include bedroom and nursery essentials to bring some extra magic to bedtime!
One of our favorite pieces to design? Our Costume Sleepy Bag that'll make your little one Hogwarts-ready with the cutest robes.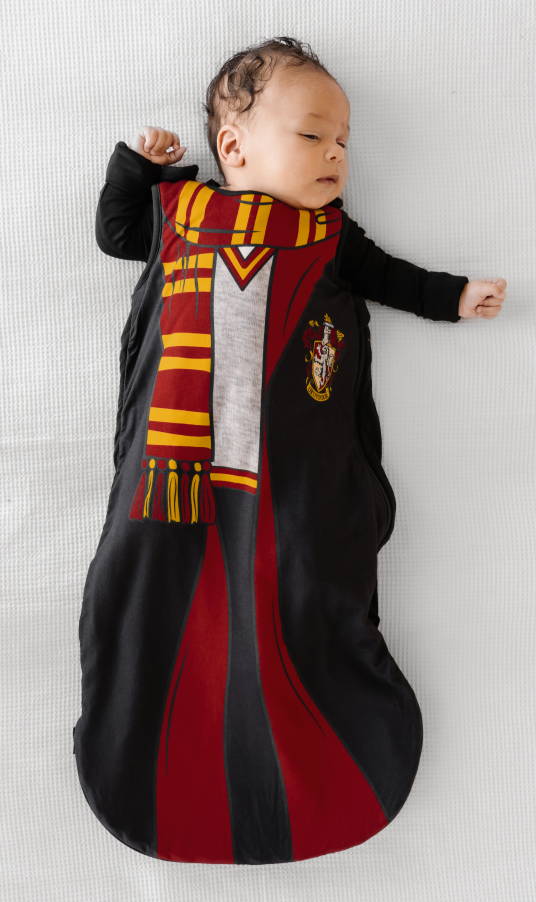 "Harry Potter was a huge part of my upbringing and memories growing up. My parents are British, and we'd read and watch the movies together before bedtime— I always felt connected to the stories because of my parent's accents! I can't wait to share the same connection and magical stories with my son through this special print."

~ Lindsay M., VP of Marketing, Little Sleepies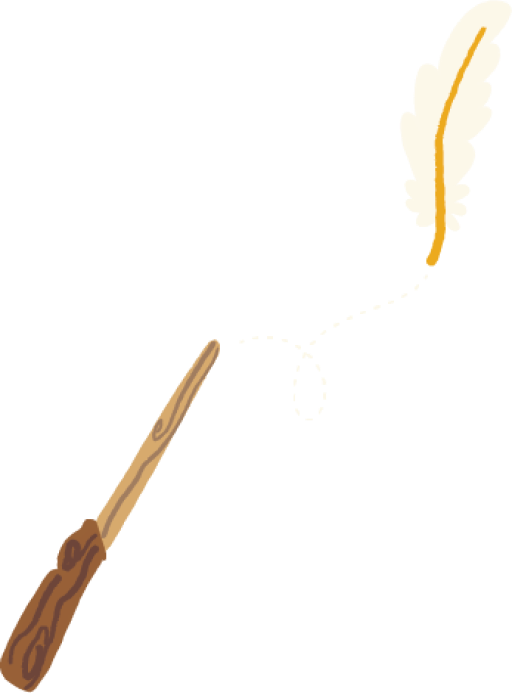 And Waiting for Their Acceptance Letter

As kids, we remembered dreaming up that magical moment of receiving a Hogwarts letter. Our Play by Little Sleepies collection was inspired by those dreams! We created collegiate style Crewneck Sweatshirts and Graphic tees/bodysuits that'll evoke that same excitement for your own children.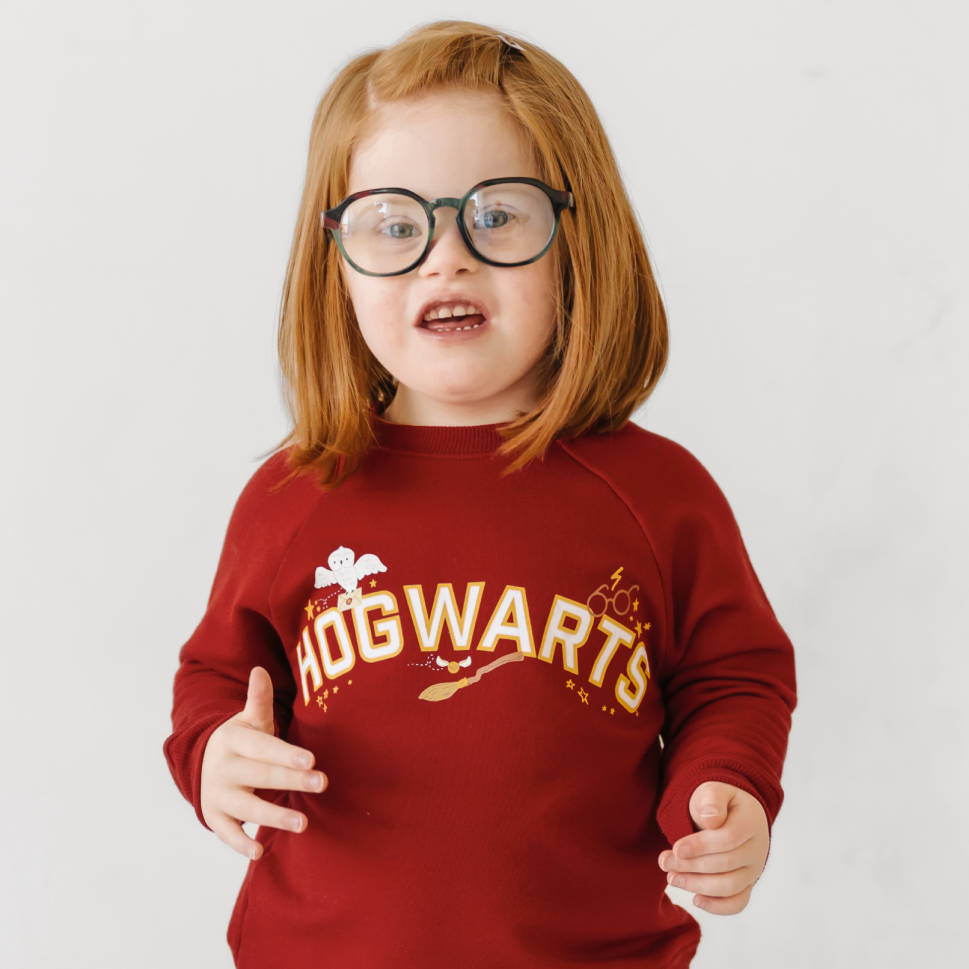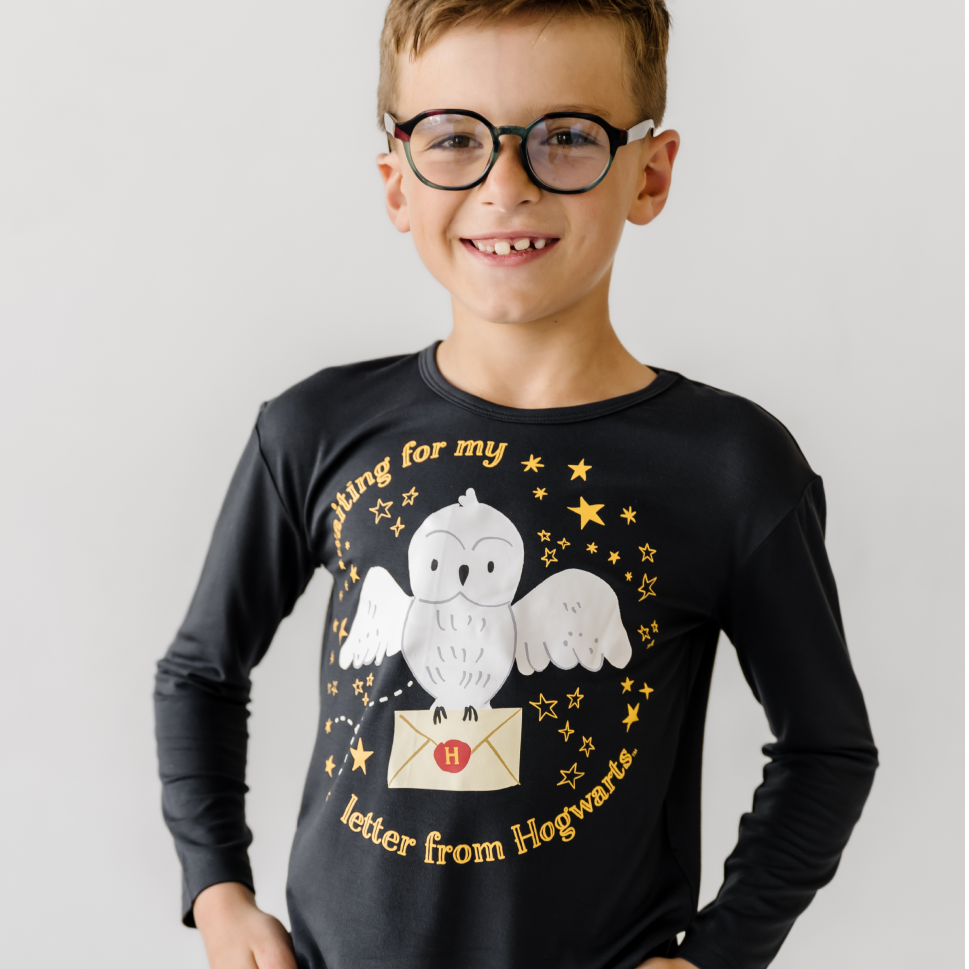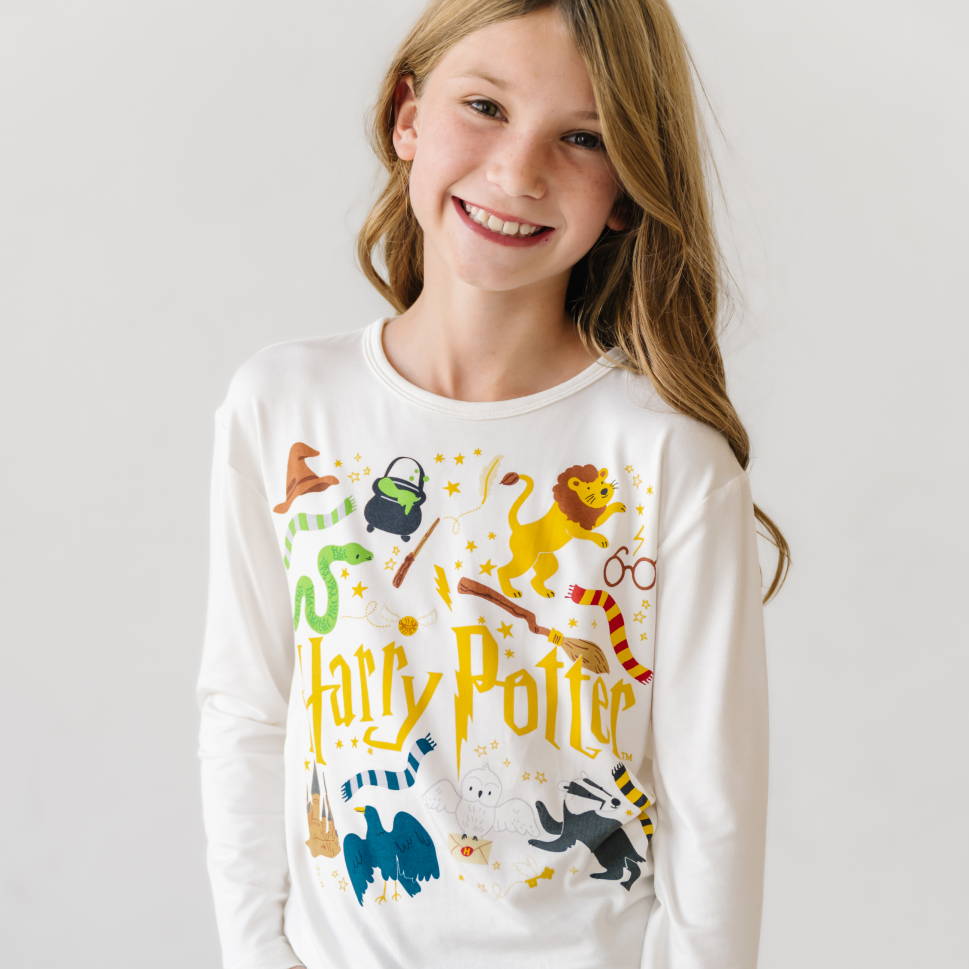 "When I began sketching out ideas and doodles for the pattern, it was so fun to watch Harry Potter and The Sorcerer's Stone and reminisce on how excited I was as a kid to first see the first film in the theaters. Even as an adult, re-reading the books is always a go-to for instant comfort, and I especially love marathoning all the movies this time of year. As a lifelong fan, this print felt like my love letter (from Hogwarts) to these wonderful stories, and I can't wait to wear these pajamas for the holidays!"

~ Hayley W., Senior Graphic Artist, Little Sleepies

One of our favorite things about this print are all the details!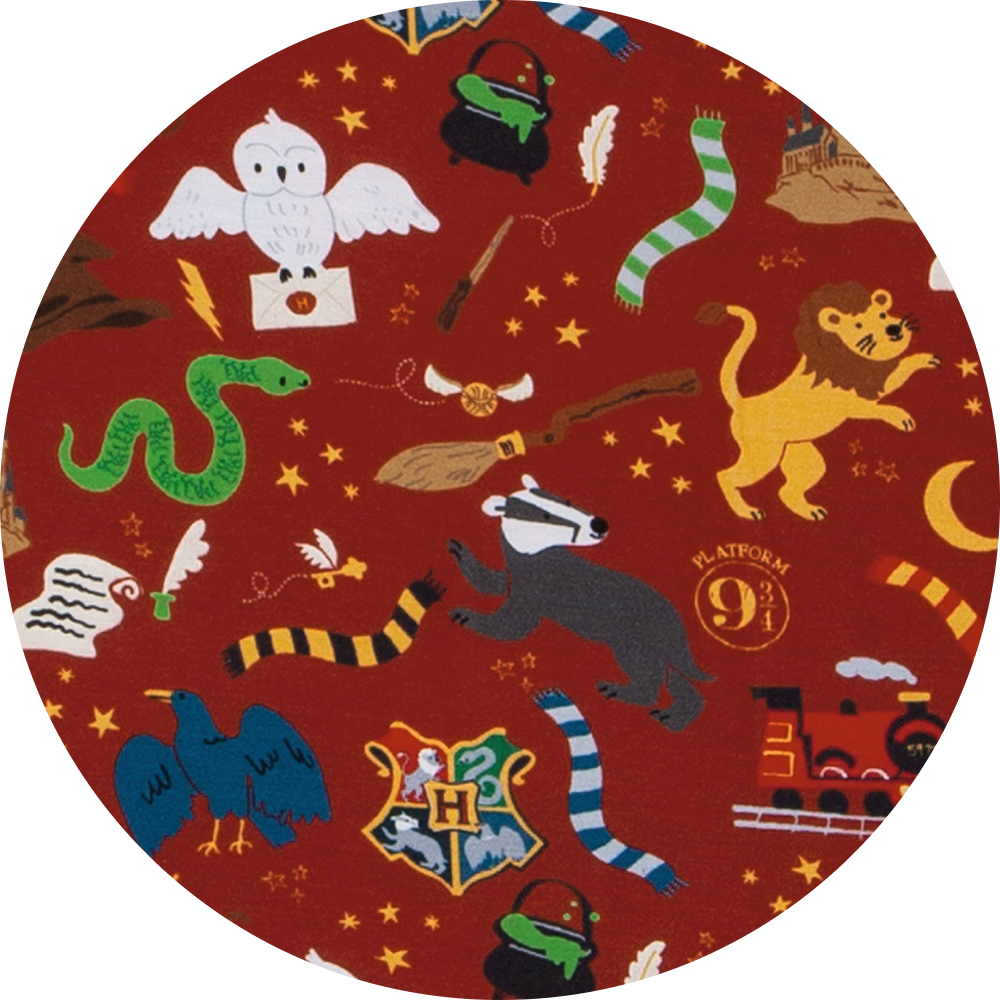 Behind the Scenes of the Shoot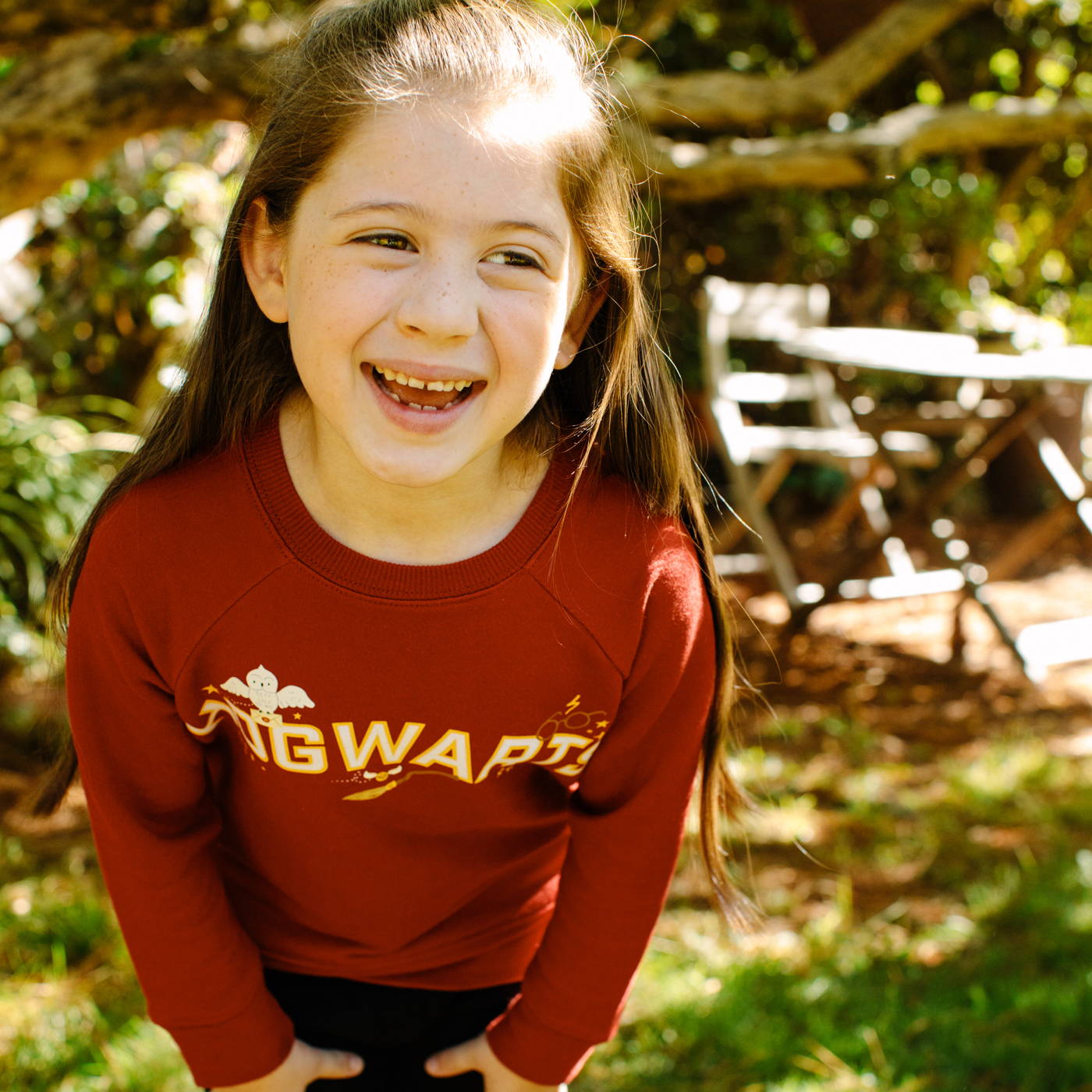 "Thank you for choosing the clothes and keeping me warm. I enjoyed twirling and running around. I also liked everyone's enthusiasm."

~ Annmarie, age 9
"From running around outside to getting cozy and cuddly inside, we had a blast sharing our favorite moments from the books, movies, and everything in between! (And they loved the designs as much as we do!) Madeleine, seen wearing the Hogwarts Crewneck Sweatshirt, also shared her dance moves and her favorite dessert: donuts! When I asked her which flavor, she answered, 'all of them!'
~ Salpy T., Senior Art Director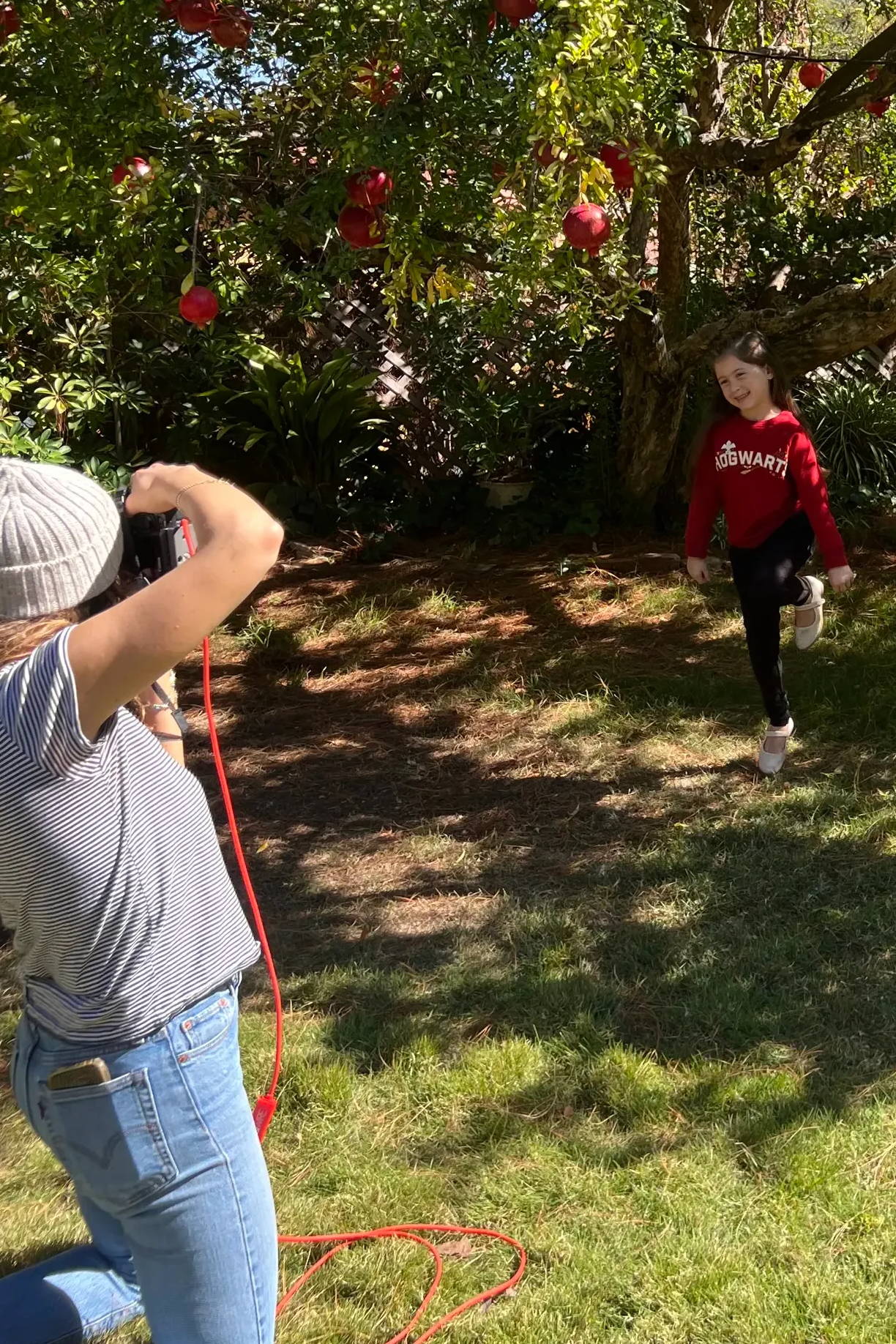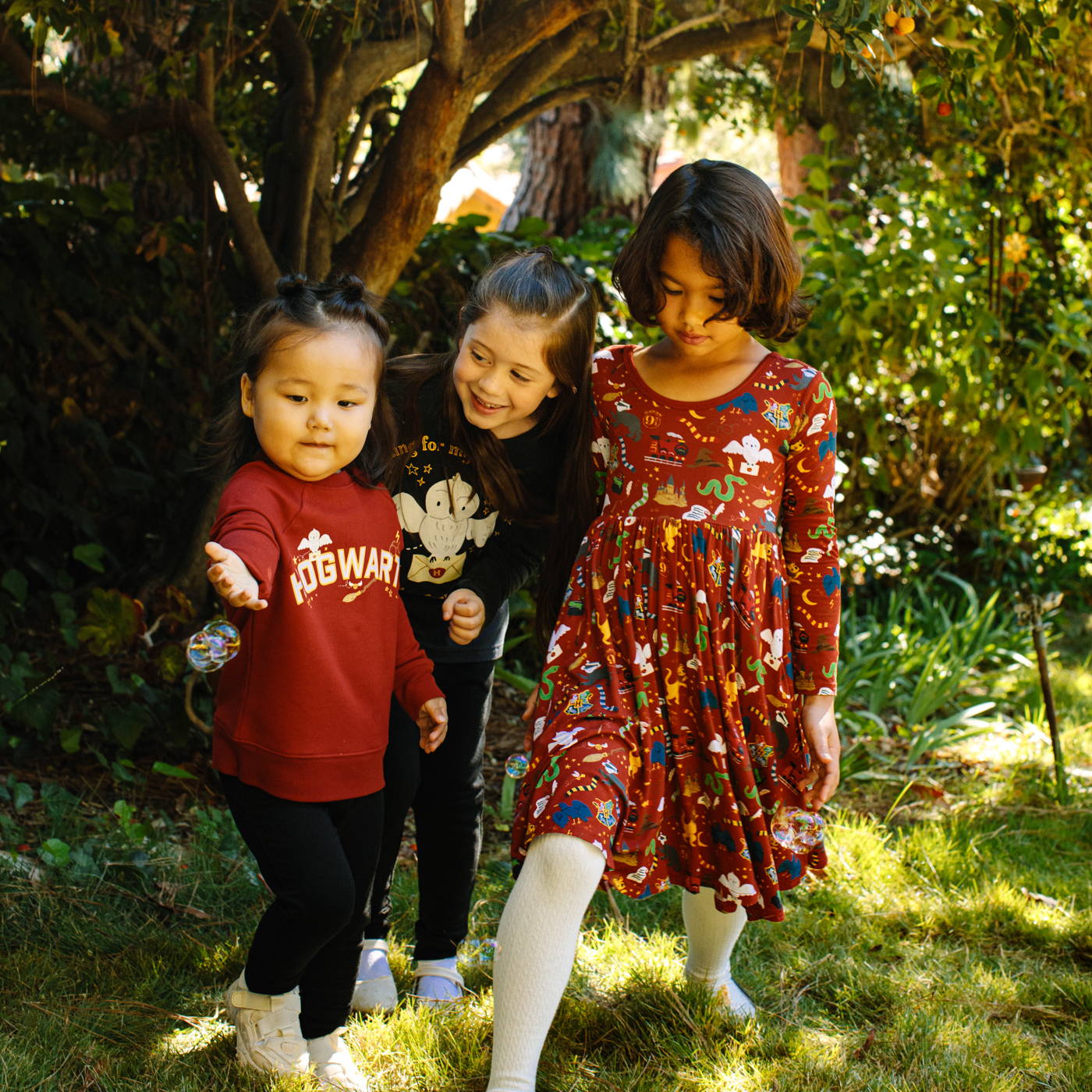 "I enjoyed taking a group photo and popping bubbles. I liked when they took a picture of me and Annmarie cuddling. The photo shoot was so fun so I want to do one again!"

~ Kateyln, age 7