October is Down Syndrome Awareness Month, a chance to raise awareness and celebrate the lucky few. We love hearing from families in our community about their perspectives on parenting and how special their little ones are, so we decided to connect with Tailynn B.
In this interview, she shared her experiences and challenges and told us more about her very special little one, Aspen.
Why is it important to raise awareness about Down Syndrome in October and beyond?
When I first got Aspen's Down syndrome diagnosis, I was terrified -- mostly because I didn't know any better. I was given a very negative list of things Aspen "most likely" would never be able to do and told about what a "burden" he would be.
Honestly, I cried so many tears because I was so sad for my baby. I thought he would miss out on so much, resent Dayton, and that our lives would forever change. It makes me cringe now- even thinking about that time- because, yes, our lives did change forever. But, in the best way. I believe raising awareness will help expectant parents see that their life is far from over. It's just a new chapter and will be different but still beautiful. They will see the world in a much different light than they did before.
What are some challenges you have faced as a parent?

The challenges I've experienced are limits. Lots of limits. Some people try to fit our kids into this box. "They won't do this- won't do that, don't expect this until this time." Etc, etc. I've learned that by not having ANY limits on Aspen, the sky is the limit. He has exceeded any and all expectations and continues to wow anyone who thought otherwise.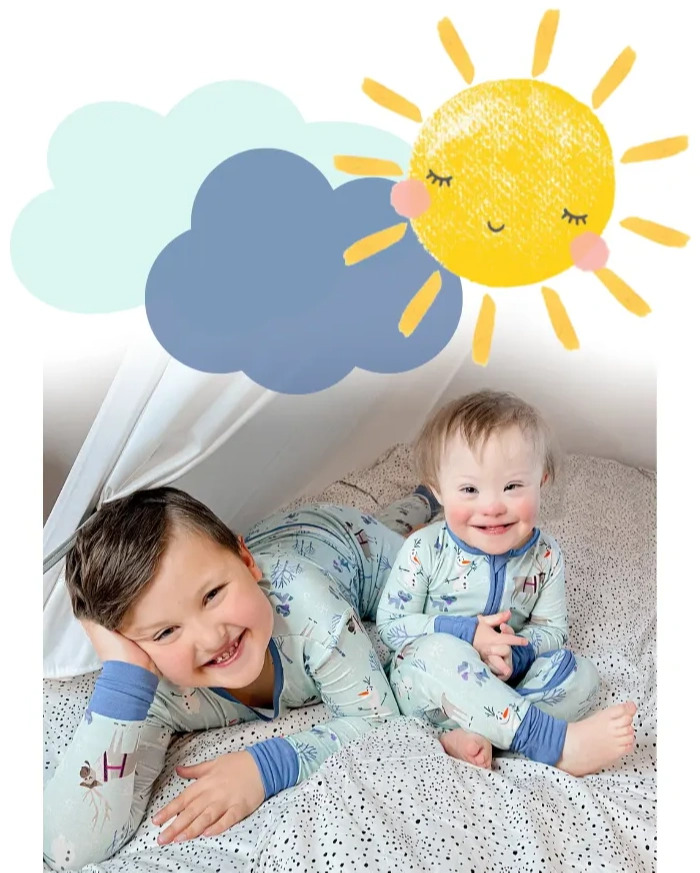 Aspen is such a joy. What's your favorite thing about his personality?

I love how much Aspen loves music. He loves to dance, and when he smiles, he smiles with his whole body. You can't help but smile. Just the sweetest smile I've ever seen.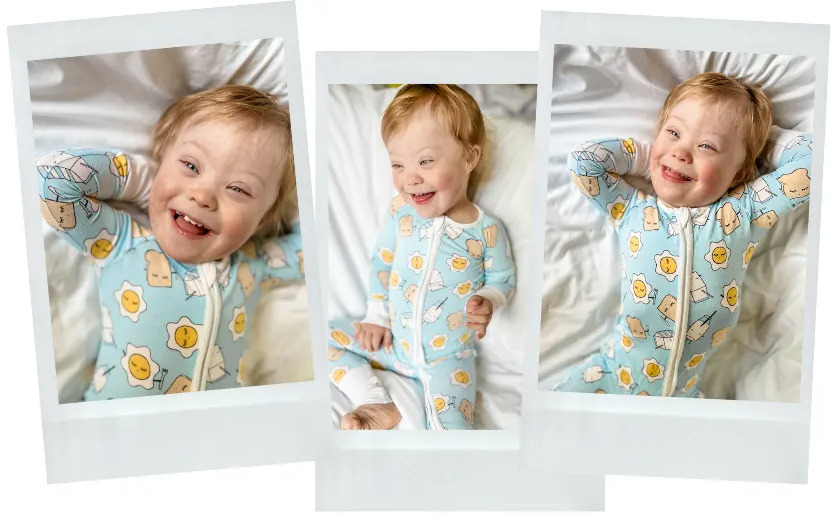 We've seen their sweet videos, but how would you describe Aspen and Dayton's relationship?
Dayton & Aspen are the best of friends. They have such a big age gap (seven years!) that I used to worry if they'd be close or not. But they love each other so much. It's the best feeling to see them interact with each other. Dayton is beyond obsessed with Aspen. He's so caring and nurturing. The best big brother on the planet. He tells his friends & teachers about Aspen all the time. He's so proud of him. Aspen's first word was "Bubba" (brother), so he's shown us who's number one around here! He follows Dayton everywhere and gets the biggest smile when he sees him.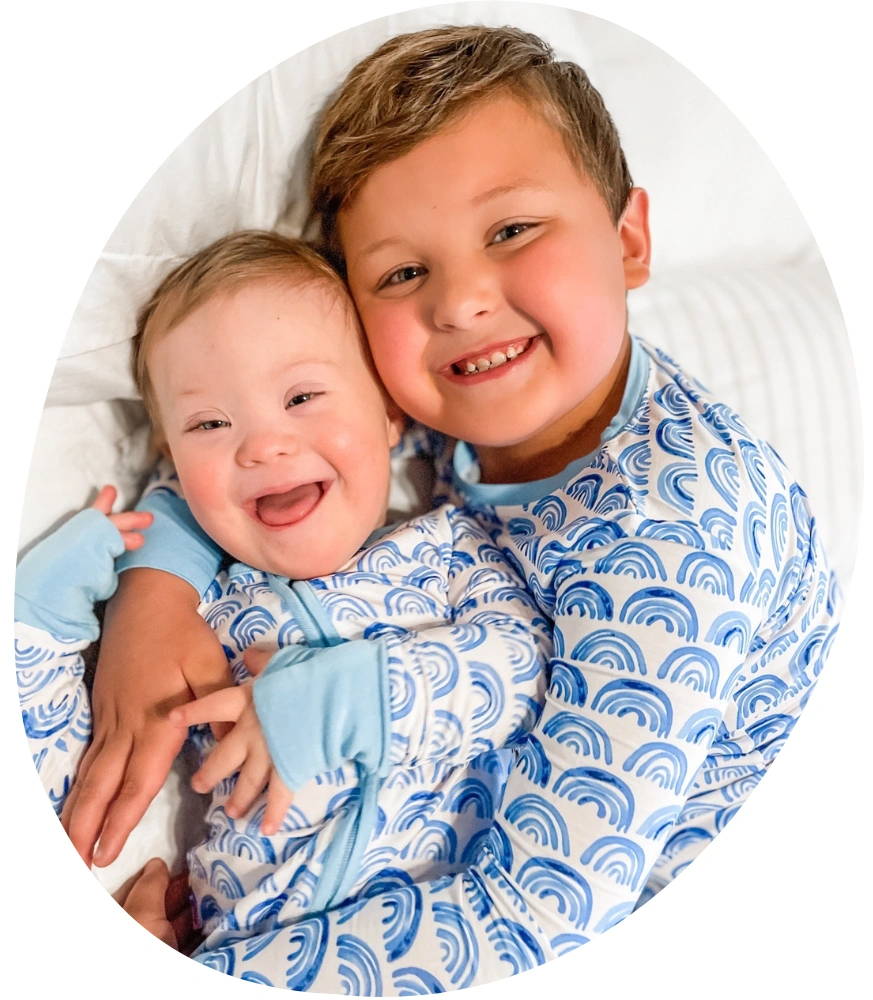 Do you have any advice for parents on welcoming a baby with Down Syndrome into their family?
Let yourself experience all of the big emotions. It's completely normal. Most of us went through the same feelings. Stay off of Google and find some real stories of families who have children with Down syndrome. It makes all the difference seeing those pictures and videos and talking with parents who are "in your shoes."
Anything else you'd like to share about being a parent to a child with Down Syndrome?
I wouldn't change a thing. Not one single chromosome. Our journey may have started a little rough. It wasn't expected, but I wouldn't change it for the world. Aspen is exactly what we didn't know we needed.
---

We're so grateful to Tailynn and her family for sharing their story. If you'd like to follow along on their journey, be sure to visit them on social media.