Winter activities with kids are snow exciting, and we talked to some winter sports moms for their advice on what to pack with kids if your family is headed to the mountains for a ski (or snowboard!) trip.

Keep calm and ski on because we have the essentials and a few fun things to pack for ski lessons or just a weekend of fun in the snow. Even if everyone isn't skiing, it's still important to pack the fun!



Pack the Right Clothes
Base Layers
Let's start with the essentials! Start with their favorite print of our Two-Piece Pajama Sets. And smaller kids can wear their Zippies. Kids can roll out of bed in their jammies and get dressed for skiing right away. No fuss!
Similar to how our pajamas keep your kids comfortable during sleep, Little Sleepies is made with seasonless fabric to keep littles warm and cozy in the winter, especially in the snow!


Ski Essentials
Let's get them ready for the slopes! Pack water-resistant outer layers that will hold up with ski lessons, sledding, and snowball fights! Pack pants, socks, sweaters, and jackets to get them out the door. If they're skiing, you'll need the proper fitting boots, skis or snowboard, helmet, goggles, and gloves!


Layer on the Extras
Little fingers and ears get cold fast, and these extras will keep them warm outside and the weekend adventures going. Pack gloves (both water-resistant and wool blend), scarves, hats (beanies that cover their ears are best), and extra socks. You'll likely need to switch out these extras throughout the day if they get wet.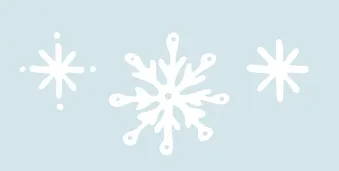 Necessities While There
Snacks
You're always prepared with a snack for the whole family. While on a ski trip, prepare for colder temperatures and changes in elevation. Pack snacks that can easily be opened with gloves, and consider elevation changes as some packaging can open while traveling. Snacks packaged by you - like crackers, energy bars, and nuts - don't harden with colder temperatures.

We just have to say this: don't leave any food in your car! Bears love looking for extra snacks!


Temperature Changes
'Tis the season to be freezin'. And while on the mountain, the temperature and weather can shift in an instance. Pack lotion for dry skin, sunscreen, extra socks, and a few layers to add if needed. At the end of the day, use soap for sensitive skin.


Comfortable Snuggles
Take a break from outside by spending time together inside! After a day in the snow, play games, watch movies, and cuddle together. Make your kids comfortable with their favorite Cloud Blanket, and pack your family's favorite games.
Don't forget Family Matching pajama sets for story time with the whole family. And to bring some comfort from home to the mountains, be sure to bring your child's favorite Sleepyhead Lovey.


Unexpected
Changing elevations, moving to different temperatures, and eating new foods can be an adjustment for kids. Pack the necessities to help with altitude sickness, ear pain, and upset tummies. And say ski you later to those pesky things!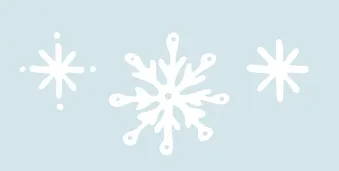 Before Going on Your Trip

Plan activities
If you plan on placing your kids in ski lessons, call and schedule before heading out the door. Kids lessons are popular and many parents choose the destination based on the ability to schedule lessons. Some mountains have age and height limits, so call in advance to save yourself the hassle later.


Make the journey fun
Keep your kids entertained on the plane or in the car with fun games they enjoy while traveling. Bring extra games and snacks in case the trip takes longer than expected. Here are some of our favorite travel tips for kids!
Once you have all of the essentials packed, it's all snow hill from here! Looking forward to seeing your littles on the slopes!

Ski trips can be filled with fun for the whole family, especially when Little Sleepies are on the packing list! What are your go-to ski trip essentials? Share them with us below or connect with us on social at @littlesleepies.