We're saying goodbye to 2022 and starting fresh - but what does that mean? New Year's resolutions can be wonderful, but we're approaching them with a more realistic tone this year and giving ourselves a break from the pressure of the annual resolution disappointment. For us, it's all about creating practical and genuine goals that will last well throughout the new year. We spoke to maternity and sleep specialist Rachel of @mysweetsleeper to discuss what healthy habits to implement in 2023.



Hi there! I am a maternity and pediatric sleep consultant, founder of My Sweet Sleeper and Sweet Sleep Academy, and a mom/bonus mom of seven. I have been practicing for close to twelve years now and feel continually blessed that I get to help families improve their health through better sleep and enjoy each phase of parenting while a little more rested. In addition to my work as a sleep consultant, I am also a published author and varsity cross country coach. My family and I live just outside of Boston on the coast and I am originally from Santa Barbara.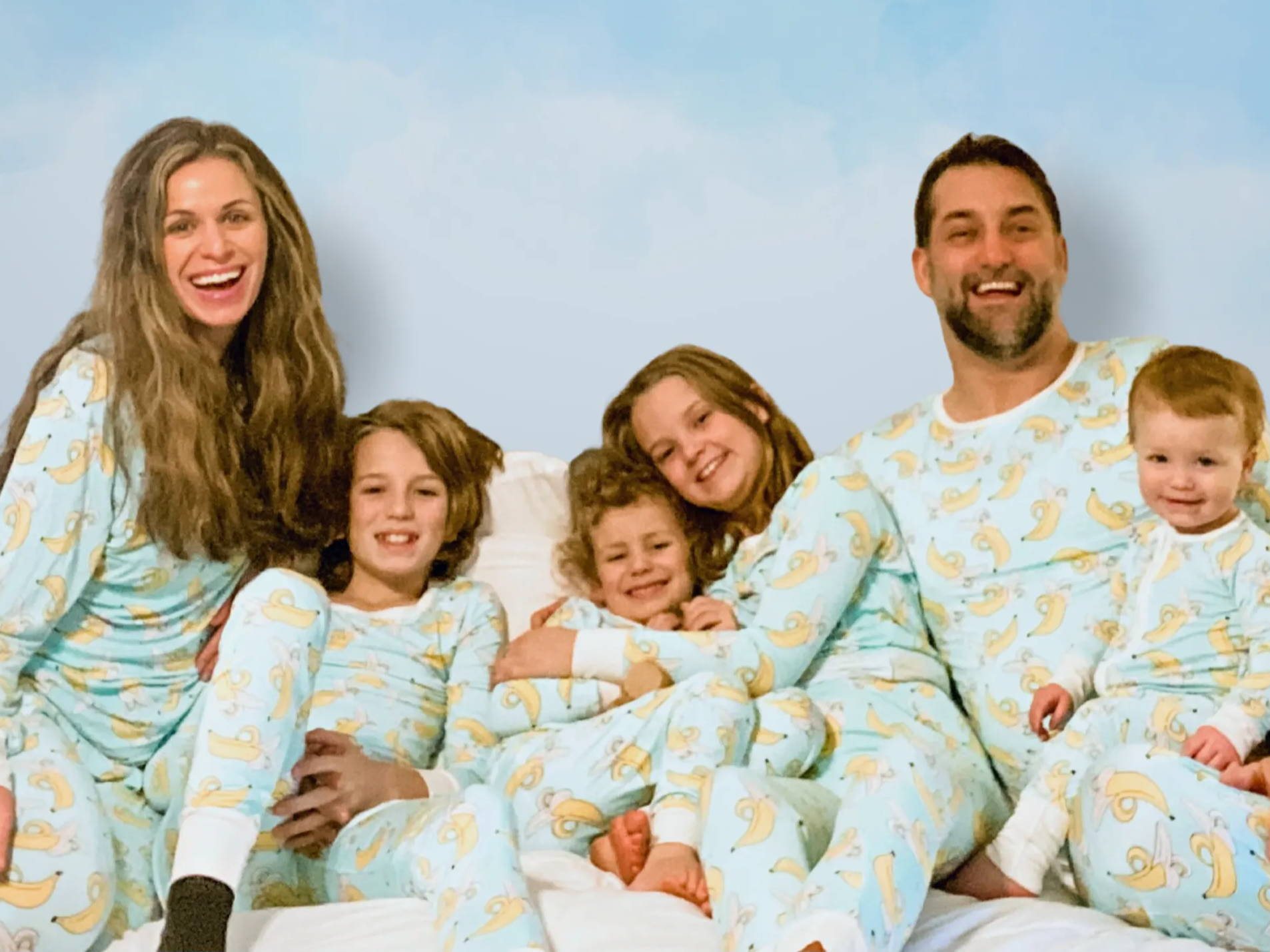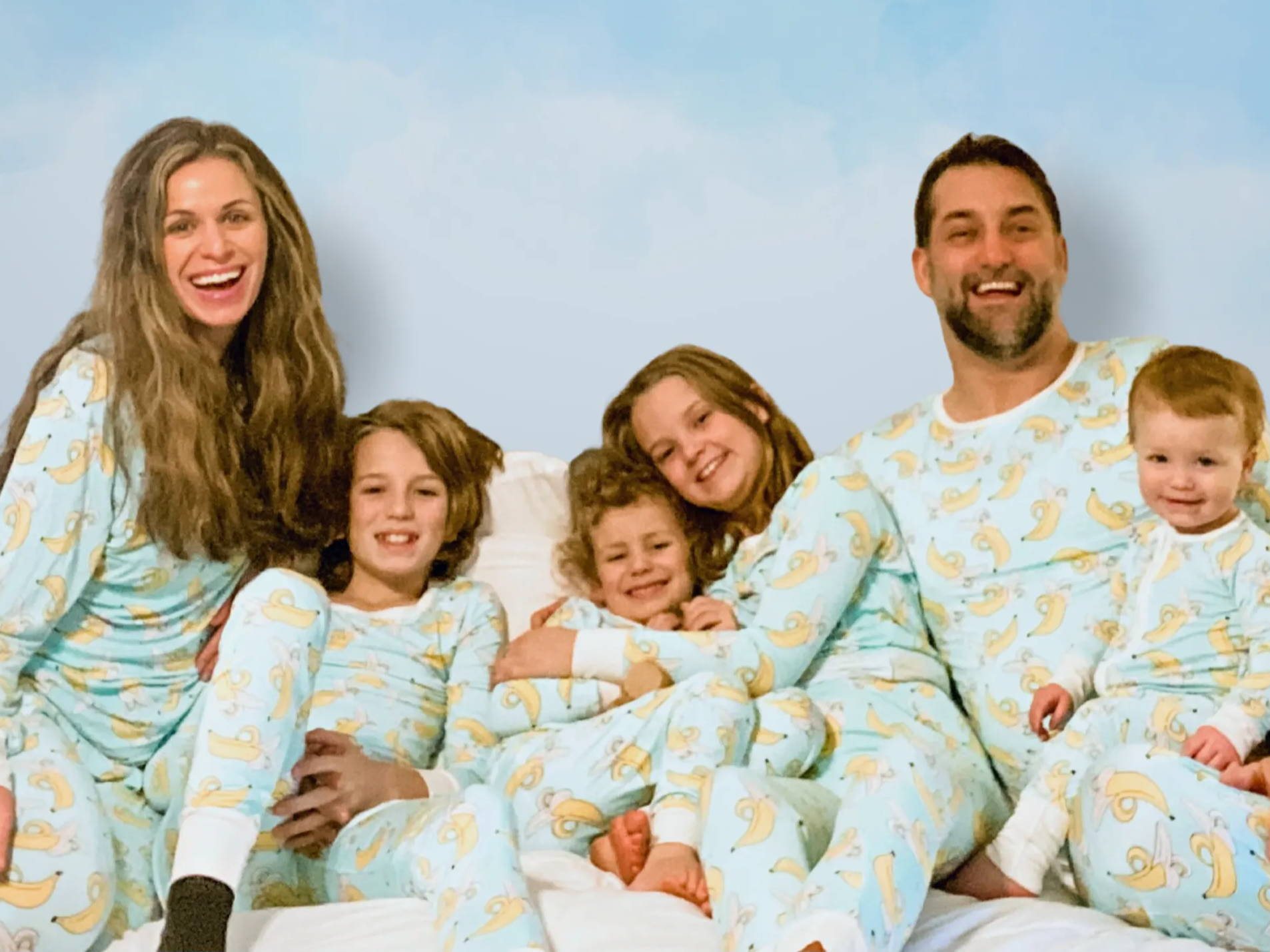 How do you celebrate New Year's Eve with your little ones, or with friends?

Typically our New Year's eve celebration is fairly low-key. We usually purchase some fun noise makers for the kids, make a nice meal, and watch some family movies in the afternoon/evening and send the kid's off to bed between 8-9pm at the latest. This year we may let our older kids (10 and 12) stay up a little later to watch the ball drop, but we might not make it that long! While we enjoy ringing in the New Year together, getting adequate sleep and feeling rested the next day is more important than staying up late!



What does starting a new year mean to you?

Personally, I love the New Year. It gives us all a chance to reflect individually and as a family on our year together and what our hopes are for the year ahead. I am always so grateful for the opportunity to look back at the year and see all that we have experienced and accomplished, while also creating plans for the New Year.



Do you normally make New Year's Resolutions? If so, what are they? And if not, why?

I don't typically make resolutions, but I do like to set goals, individually and as a family. Personally, resolutions feel very firm and absolute and if there is anything I've learned as a mom of seven, it is that I have to be flexible with plans and goals. In the past, when I would set personal resolutions like working out more or spending more intentional time with the kids, I would just get disappointed if I didn't "achieve" what I wanted to in a certain time frame. But when I set goals, I know they are just that, goals. So I don't beat myself up if I don't reach them on the exact timeline that I want to.
From year to year, I do usually choose a "word" that I apply to many areas of my life throughout the year and this year my word was "intentional". Another on-going goal of mine is always to declutter and get more organized which is a must with the size of our family!
As a sleep specialist, what healthy habits would you recommend that parents start practicing with their kids?

The most important habits to start as a family when it comes to sleep are really what I call the core foundations of sleep- nutrition, routine, sleep environment, and sleep schedule. Ensuring that you and your children get proper nutrition and activity throughout the day is crucial for a good night's sleep at any age. Similarly, a consistent morning and bedtime routine helps set everyone up for restorative and restful sleep from night to night. A proper sleep environment that is free of distraction and screens, is another area that is important when it comes to healthy sleep and most sleep environments do have some level of overstimulation that needs to be addressed. Finally, when your children sleep is a big part of how well they sleep. It is important, especially for kids, to go to sleep at a developmentally appropriate time in order to get the restorative sleep needed. If you've ever noticed that your child is bouncing off the walls around bedtime, or is very fussy, this could be because their melatonin levels are being suppressed and cortisol is kicking in from being overtired. While bedtimes will vary per child, following a regular bedtime that works with your child's schedule/internal lock is important.
From year to year, I do usually choose a "word" that I apply to many areas of my life throughout the year and this year my word was "intentional". Another on-going goal of mine is always to declutter and get more organized which is a must with the size of our family!
And what healthy habits would you recommend for parents to treat themselves?

So many parents prioritize their children's sleep habits but not their own (myself included). Like so many other parents, at the end of the night I just want to enjoy the hours I have alone once the kids are in bed, and I often end up staying up way too late. But while that alone time might be nice, I pay for it the next day. This is why I recommend parents also follow a bedtime that is before 10pm in order to fall asleep quickly and get quality and restorative sleep. Even though it might not seem like it, the nightly to-do list isn't as important as getting good rest. It is also important for parents to follow a bedtime routine which can be as simple as 4-5 steps that they do nightly to help prepare their mind and body for rest. Part of that routine should be eliminating screens and winding down with calming activities such as stretching or listening to calming music or taking a bath!



What tips do you have for sticking to your resolutions and making them sustainable habits all year long?

Set realistic goals! I think it's great that some people have audacious goals, but what I have found is that one of the main reasons resolutions fail is because they aren't realistic. I like to remind parents that habits didn't form overnight and they aren't going to change over night. If you want to see realistic change, you have to put in the work to get there, and that is true with almost anything. Don't give up if you haven't reached your goals by February! Make a plan and set benchmarks throughout the year so you feel good when you see progress even when it is small.



Any out of the box ideas for 2023 resolutions?

I'm not sure if this would be considered out-of-the box, but one of my goals for the New Year is to manage my time better and be more intentional with the time I do have. As a business owner, it is great to have the flexibility of setting my own hours, but I often feel like I am "always on". I want to be able to read books or play blocks with my kids without thinking about the work emails I need to get to. Being truly present IS a challenge for me a lot of the time, but my kids deserve that. I recently started taking Fridays off and have loved that time I get to spend with my younger girls so my goal for the year is to continue that.






We loved hearing Rachel's tips for creating healthy and lasting goals for the New Year. What are your resolutions for 2023? Let us know in the comments!