Wow, what a year it has been! As we reflect on the last 12 months, we're filled with so much gratitude and joy. Our community has grown, we've brought you new products, prints, and characters, and we've loved connecting with you through the very special milestones in your own lives. We're also proud to have supported childhood cancer families through our partnership with Alex's Lemonade Stand Foundation (ALSF).
Thank you for being part of our community, and for sharing your stories, your photos, and your kind words with us. And thank you for helping us give back.
This is our 2022 in review:



The difference we've made in the lives of children with cancer and their families isn't something we could do alone. You, our community, and our customers have made it possible. Giving back is part of our mission and something we genuinely stand behind as a company. That's why with every purchase, we donate a portion of the proceeds to ALSF to fund childhood cancer research and support childhood cancer families.


Thanks to you, in 2022, we funded 11,274 hours of childhood cancer research, allowing ALSF to fund impactful research at institutions across the country, taking steps to find safer treatments and cures.

Since the beginning of our partnership in 2018, we've been able to fund a total of 12,303 hours of childhood cancer research.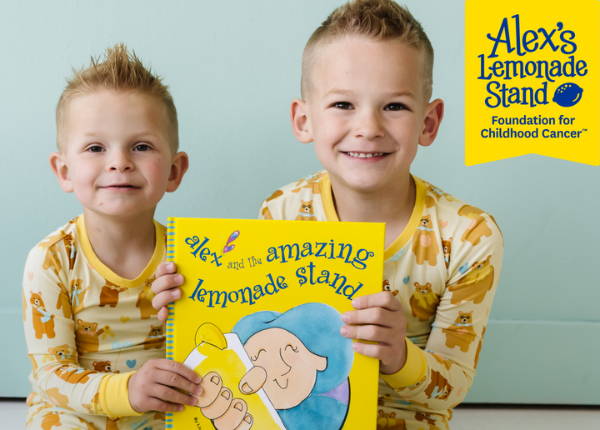 In June 2022, we launched a very special Bear Hugs print in honor of ALSF's annual Lemonade Days, 100 percent of proceeds from this collection were donated to ALSF and the fast sell-out proved that you loved the print and the importance of this mission as much as we did.
You also helped us spread joy to families by sending them thoughtful Valentine's Day and holiday cards inspired by our prints. Seeing your artwork brought smiles to our faces and helped spread cheer to families going through difficult times.

Two new product lines
What a year! In 2022 we launched our first bamboo daywear line — Play by Little Sleepies and loved seeing your little ones dance, play, and adventure. 2022 also marked the launch of Home by LS, our line of bamboo sheets and bamboo bedding!



68 new prints
Bringing new prints that you and your littles will love brings us so much joy! In 2022 we released 68 new prints and even brought back a few beloved comebacks. So many of our designs were inspired by print ideas from customers — Sleepy Sloths, Firetruck Pups, and Taco Time to name a few!



Ten collabs
In 2022 we launched ten new collaborations and brought you more Disney prints than ever before! We also premiered our first ever Star Wars™ collection with Grogu and launched our Harry Potter™ Wizarding World collection earlier this month, too!


Our community is at the heart of what we do here at Little Sleepies. Whether you just joined the Little Sleepies fam or have been here since the very beginning, we're so grateful. We love seeing your family photos, milestone pictures, and everyday moments in between — thank you for letting us be part of your lives! Here are a few of the numbers that illustrate what a special community you are.
30K 5-star reviews

368K Instagram Followers

180K VIP Members

1.2M Comments in the last year in Little Sleepies VIPs

Shipped to 141 countries





Happy New Year, and thank you for being part of our journey. We can't wait to see what 2023 brings!