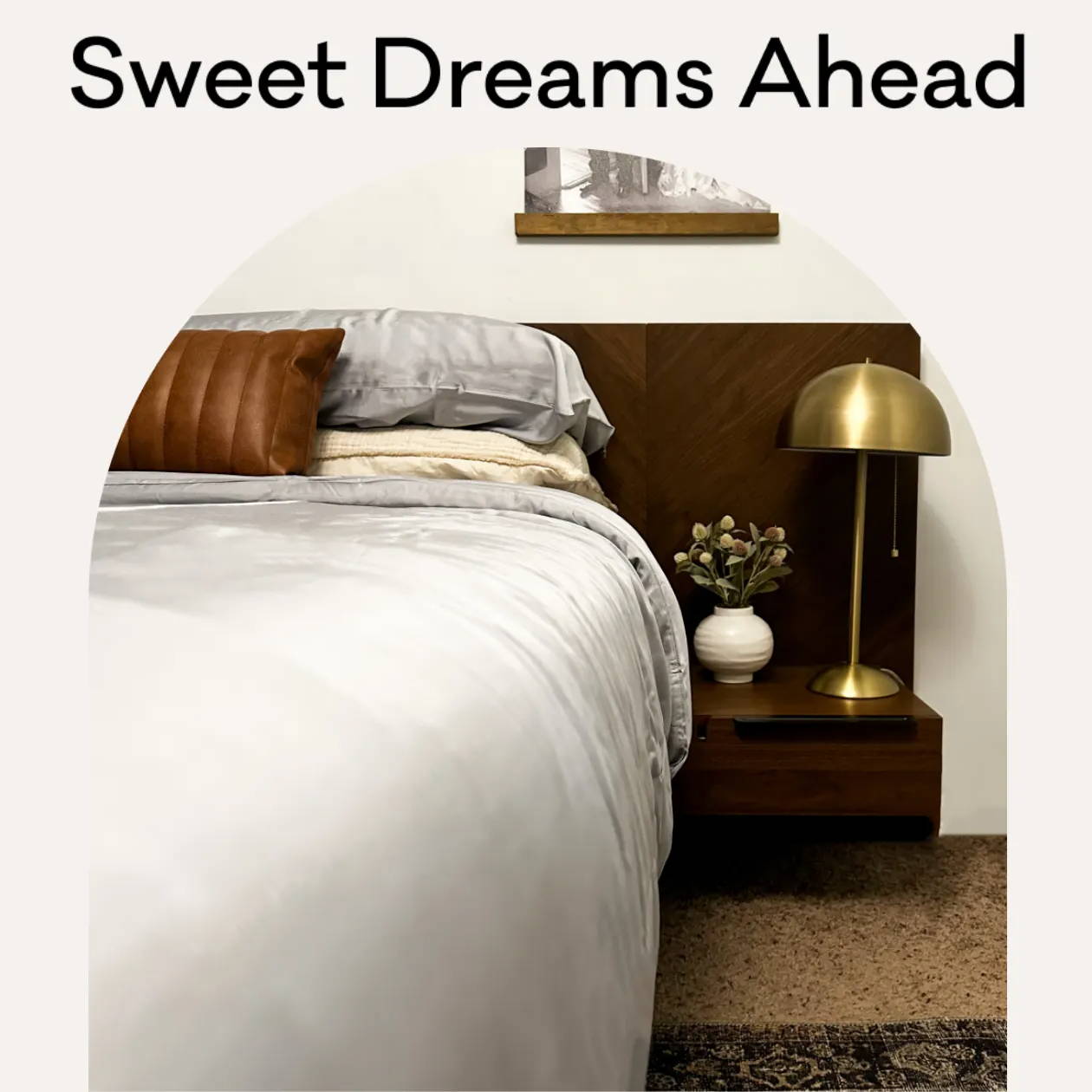 2023 is here and we're starting off with a bang! Our Home by LS collection is back and better than ever with some exciting new products.
The line includes sheet sets and new duvet covers now in new sizes twin, queen and king, also available now in three colorways - pearl, stone and new silver. Made from Lunacloud™ Bamboo Woven, fabricated with 100% Bamboo Viscose, this silky soft bedding is perfect for hot sleepers and you're bound to fall in love!
Here to celebrate the relaunch and give us some advice on how to refresh your bedroom for the new year is Chelsea Scott of @interiordesigndropout. Read along to see how she styled our new Silver Sheets and Duvet Cover and learn some tips on how to elevate your bedroom for the new year (and beyond)!
I am a self-proclaimed home décor and DIY fanatic, regularly showing off my projects and processes over at @interiordesigndropout. While the rest of my home has been updated- some spaces even twice- it seemed as though my primary bedroom was continually falling to the bottom of the list of updates to be made. I mean, who really sees that room aside from my husband and myself, right?
While pregnant with our first child, I quickly came to the realization that we would be spending a LOT of time in that primary bedroom. From late night feeds to hanging out in the wee hours of the morning as a family while the baby would inevitably be awake, I knew a bedroom refresh needed to quickly move to the top of my to-do list- and preferably before the baby made her grand debut.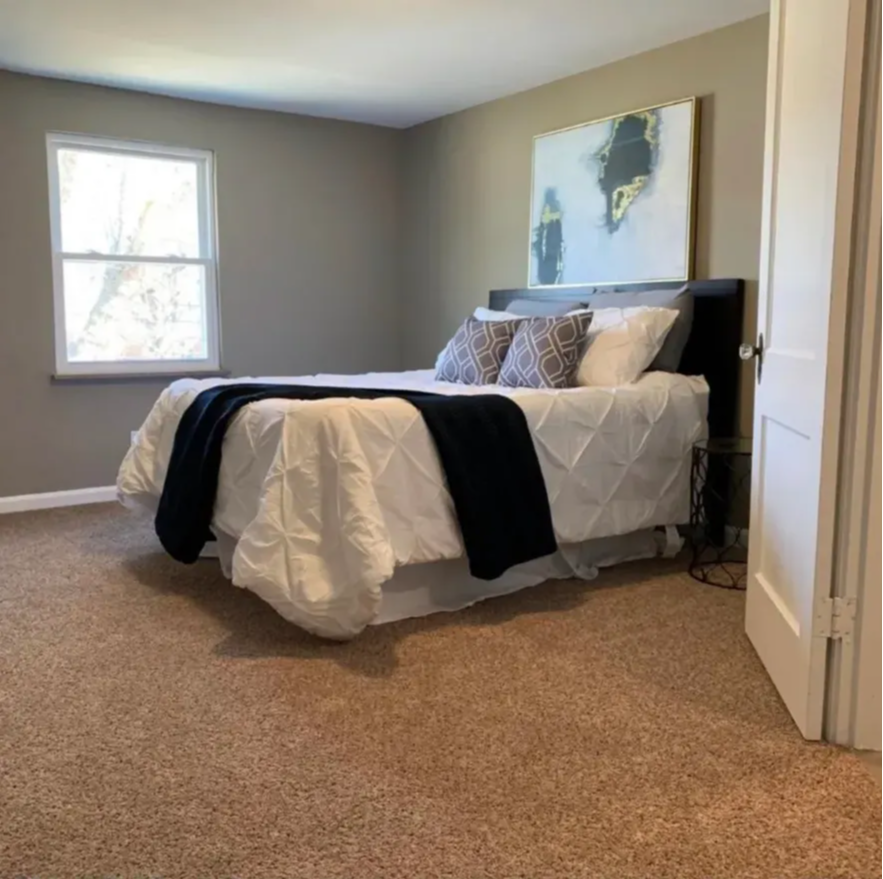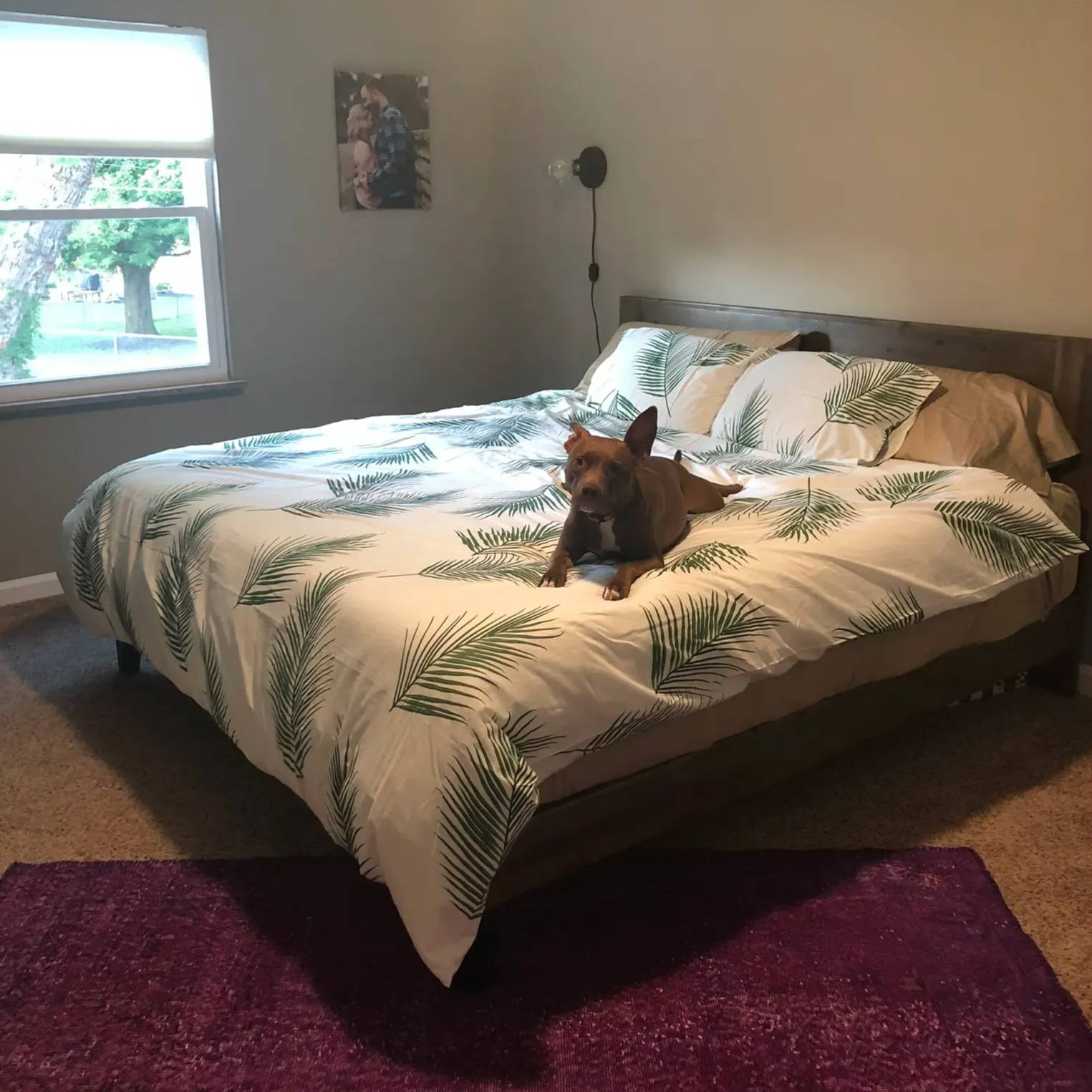 Since the baby's due date was QUICKLY approaching, I didn't have time for a full update and to pull out all the stops, but I knew I had some quick and easy ideas that would make our bedroom feel updated, cozy, and comfortable for everything to come.
If you have a little one on the way or are looking to refresh your bedroom for the New Year, I have put together some of my go-to tips for a quick and easy bedroom update. Follow these to have your bedroom feeling updated and refreshed for the New Year and beyond!


Paint
Paint can truly transform a space and will make the greatest impact with minimal time and cost. The paint color in our bedroom before was a drab grey-brown and made the room (that is already on the smaller side) feel even more cramped. I started with painting this room my favorite shade of creamy white. This made the room feel so much bigger and brighter!


Bedding
Comfortable bedding was an absolute MUST with how much time we would be spending in this room. With sensitive, eczema-prone skin, I am very picky about my bedding. Luckily, Little Sleepies makes the best sheet set made of exclusive bamboo Lunacloud™ Woven fabric. Little Sleepies pajamas are already a staple in my at-home wardrobe, so being able to bring the softness of my favorite PJs to my bed was a no brainer. Their new range of colors allow so many options for décor, and I love that I am able to easily swap out the duvet cover color for a quick room refresh- or to swap while one is in the wash!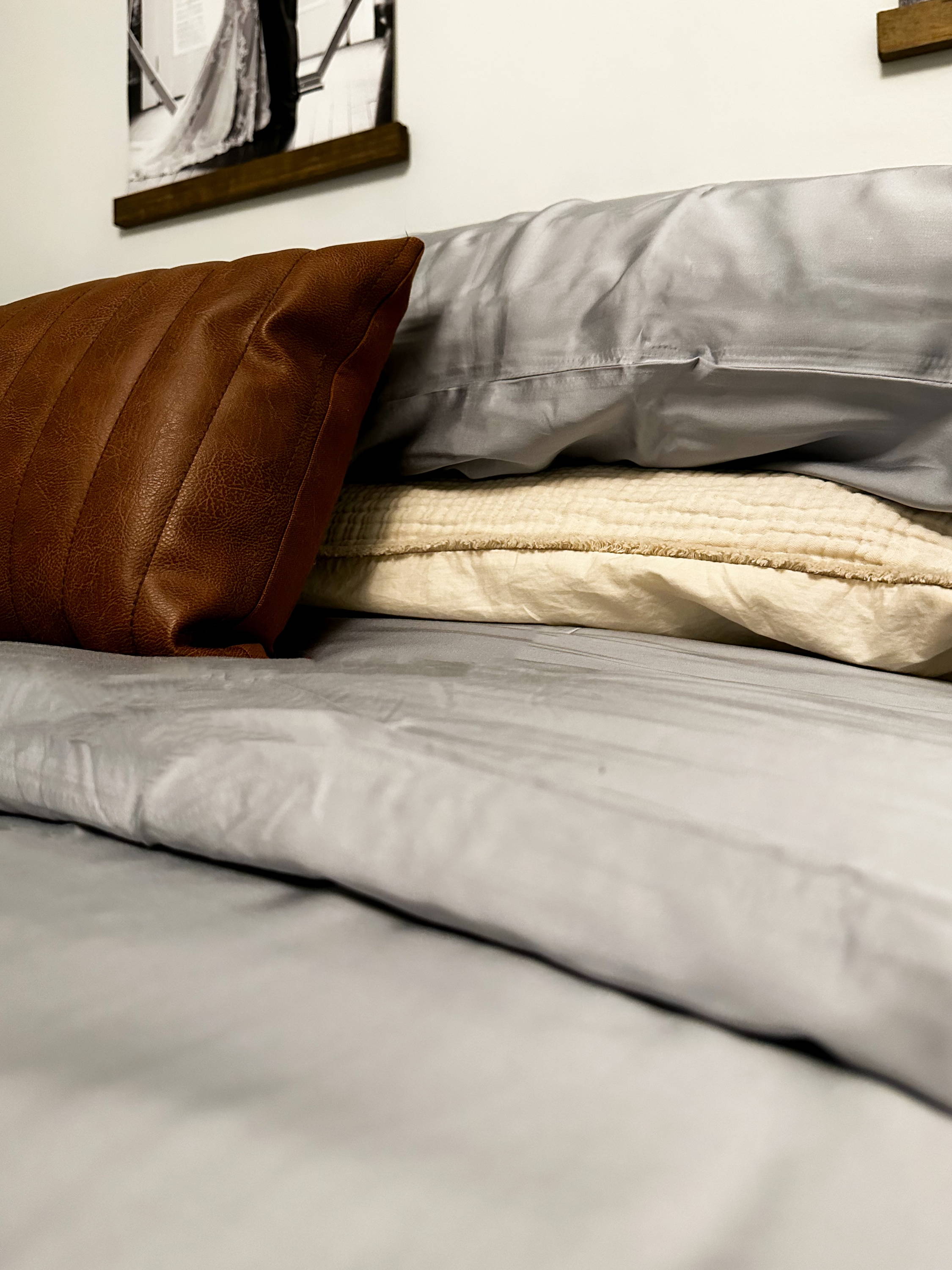 Plants
Adding greenery to a space brings in texture, color, and is an easy way to add style to a space. You don't have to have a green thumb- I knew I would be focusing my energy on the new baby we would be welcoming, so I opted for faux plants for now until I can take on living plants in the future.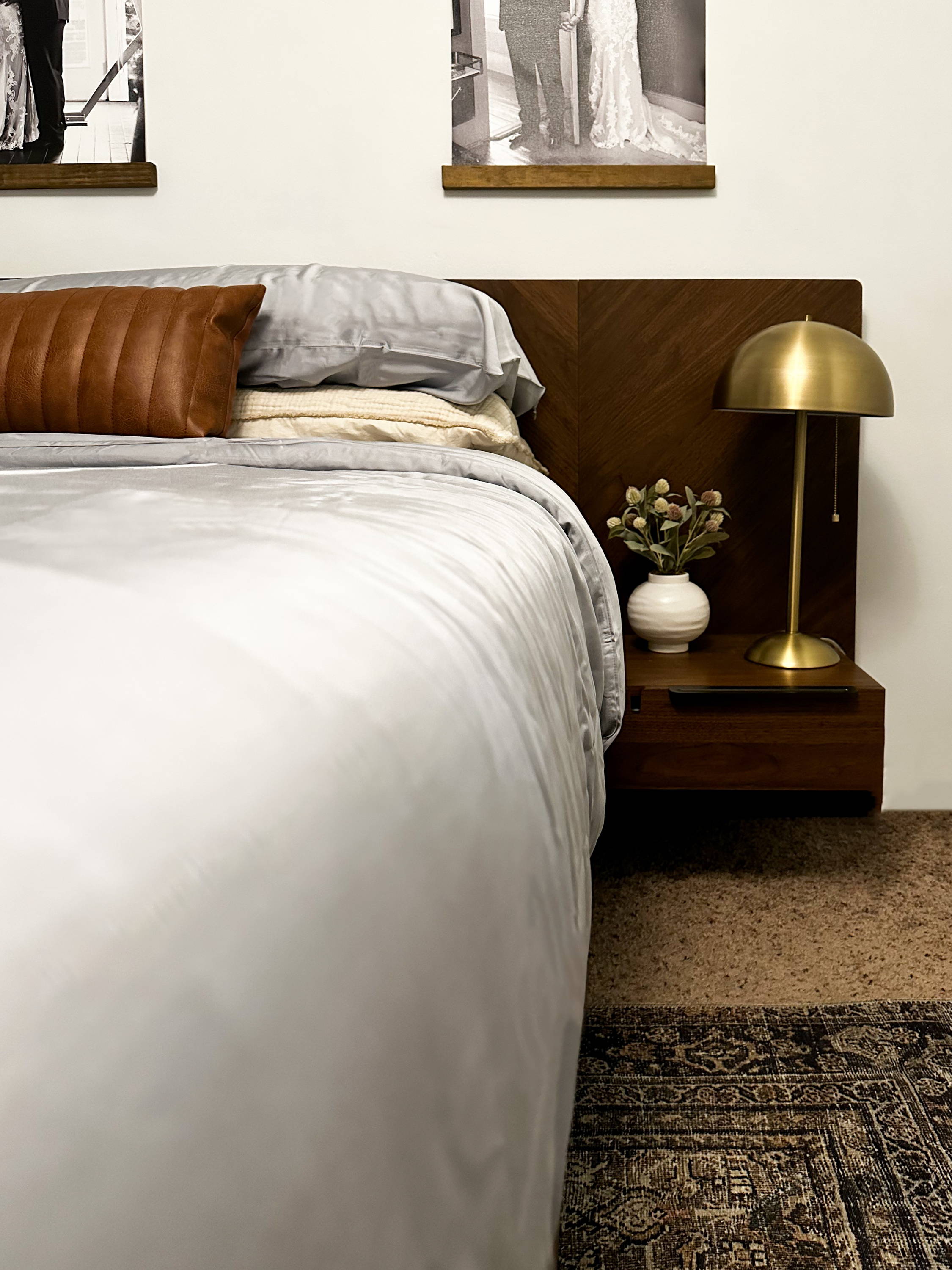 Drapes
Blackout curtains were a MUST for me in this space with a newborn, but I wanted to make sure they were stylish in this space. I was able to find velvet drapes that not only block the light while the baby (or myself) is sleeping, but they look great in this space too.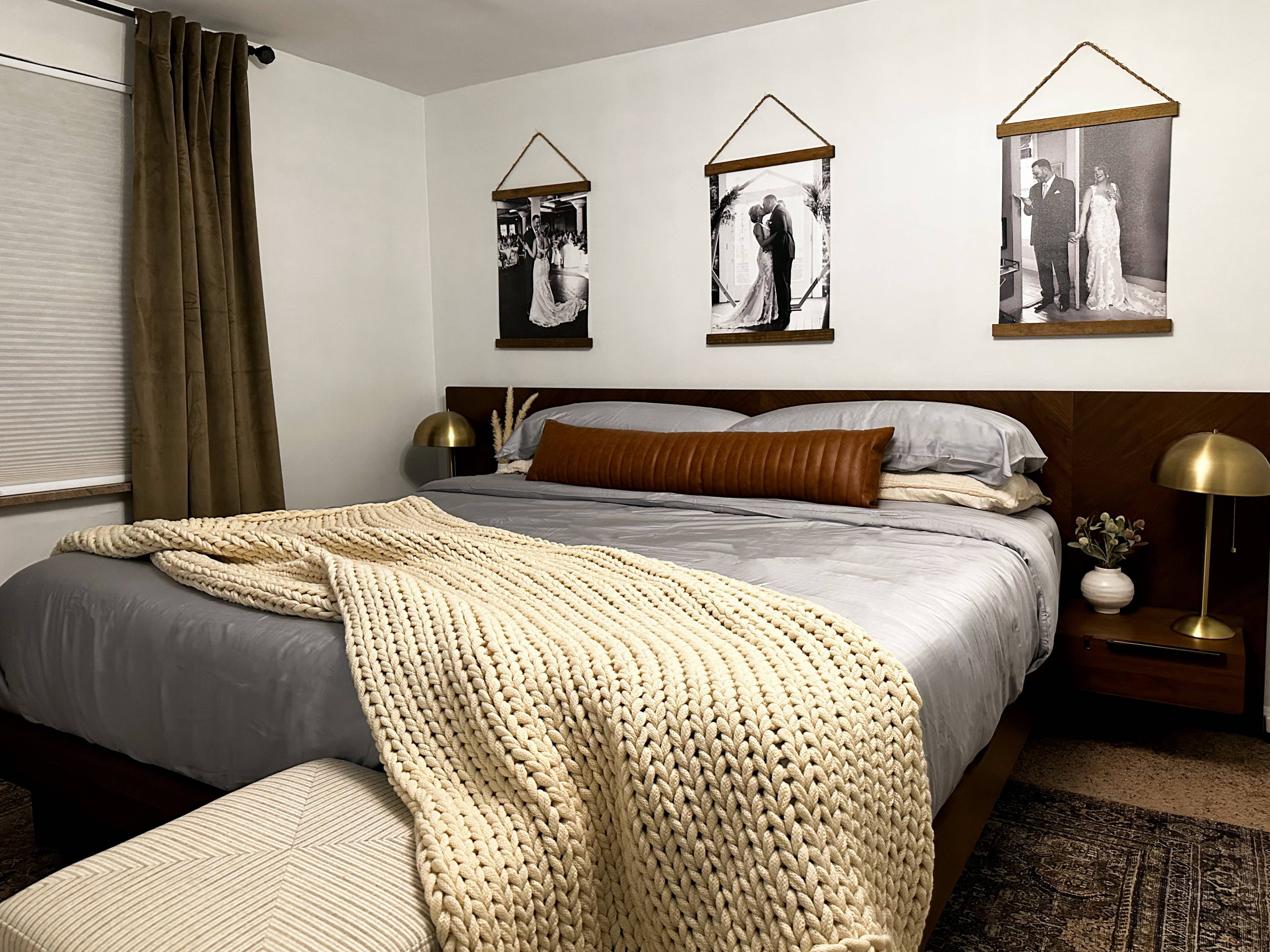 You can see from the before and after photos how much brighter this space is with just a few easy changes. This room is perfectly cozy and refreshed for all the snuggles with our little!



We're big believers of comfort and style in your life - in your pajamas and your space. What are your go-to's for styling your bedroom and making it your sanctuary? Tell us in the comments!