Style & comfort for school


Your back-to-school checklist already includes notebooks, number two pencils, and lunch snacks. We can help check off one more thing with the versatile and stylish clothes your kids need for learning and playing.
Here are six reasons we're making it easy to go back to school in style and comfort.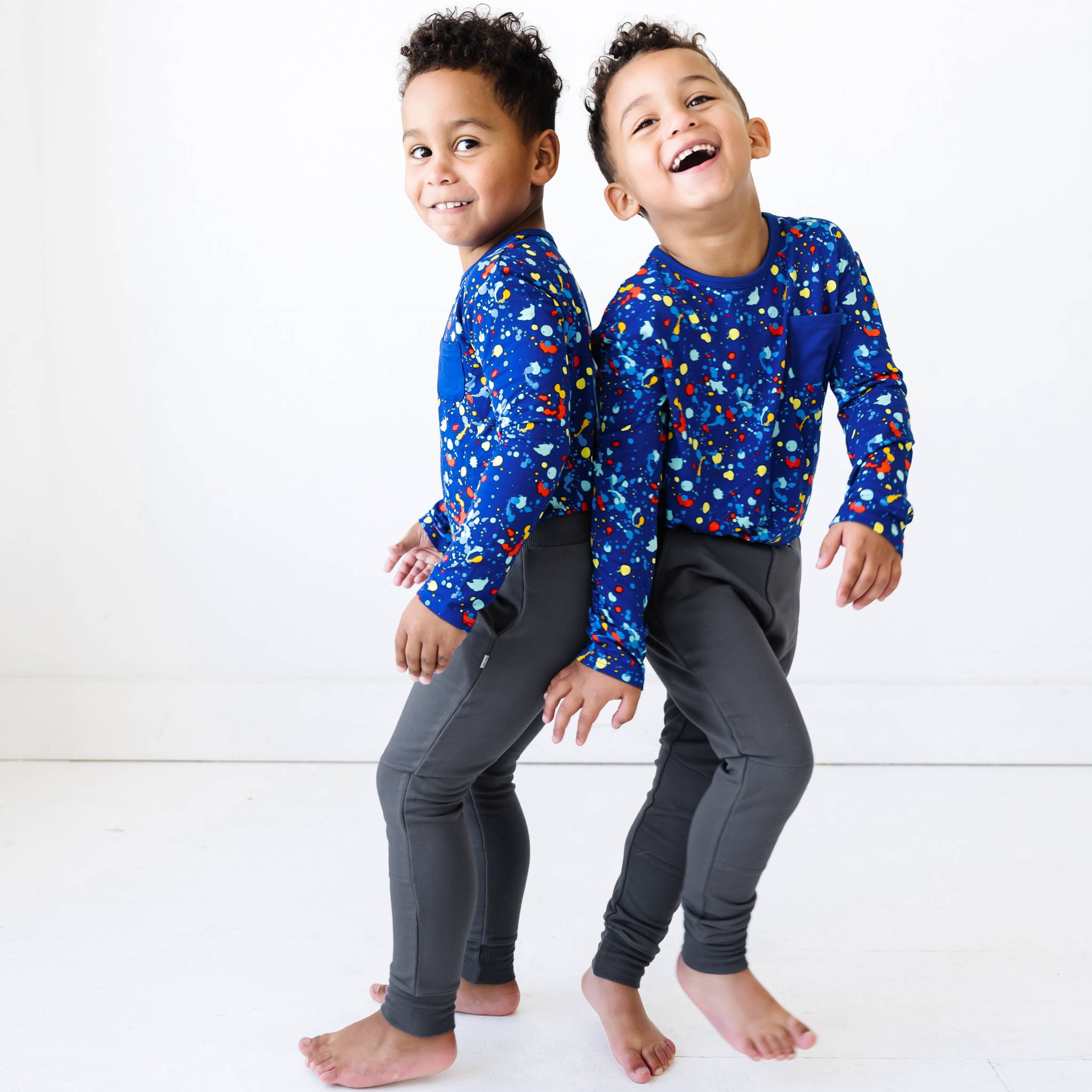 #1 Recess is prime playtime

The real business of play happens on the playground, and we have exactly what your kids need to keep active and comfortable. We designed Play by Little Sleepies for active littles with complex games of tag in mind.
Find the clothes they want for their back-to-school wardrobe in the most comfortable play clothes around. Our Lunaluxe™ bamboo fabric is also a must for kids with sensitive skin or eczema and features natural UV protection of 25 UPF.
#2 New class photos are worth a thousand words

Our Lunaluxe™ bamboo fits three times longer — take that first day of school picture and use the same outfit for the last day of school to show how much they've grown! We also get a little teary-eyed watching them grow up.
Also, the pressure of those class photos is gone with our Twirl Dress or Pocket Tee shirts in various colors and prints. Look back at photos years from now in their favorite character or color!
#3 Start making statements on day one

Our Little Sleepies graphic tees let your kids show their style while raising their hands to answer complex math problems. Like the Star Wars™ May the Force Be With You graphic tee for your space hero or a Short Sleeve Pocket Tee in Cobalt for their current obsession with the color blue!
Kids are powerful little storytellers, and we help them build their vocabulary with our new Alphabet Friends design, just in time for a new school year. Practice their ABCs with this fun print and make homework fun again!
Help them get to the head of the class with stylish clothes that are never a fuss. Our Play by Little Sleepies line comes in functional and adorable styles that you can wear all day long. Our seasonless fabric keeps them cool on the playground and warm when the temperature drops.
Looking for extra fun? Our Little Sleepies Twirl Dresses are perfect for dancing, skipping, and playing! Complete the outfit with our kids shorts and joggers featuring an elastic waistband, easy fit, and soft terry bamboo blend fabric. All of this comfort only leaves room to focus on storytime!
#5 We make it easy for you too

A new routine can be fun for kids and parents, and we want to help you get your littles dressed for the new school year. We make it easy with fun tees, shorts, joggers, and dresses designed to match different designs. We're taking the stress out of getting dressed.
Our Solid Play by Little Sleepies collection in solids is the solution to dressing for school. The easy fit and Lunaluxe™ bamboo fabric are perfect for school or play. The hard part is picking!
#6 Styles for a good night's sleep

A good day at school starts with a good night's sleep. Get them excited about the school year with a new set of Little Sleepies jammies that will grow with them until the last day of school. Our PJs are designed to fit 3X longer than your average pajamas.
We're strong advocates of good sleep and want your kids to have sweet dreams in the most comfortable bamboo pajamas. Our two-piece sets come in various designs and colors and can be mixed and matched. Whether they're Disney or Star Wars™ fans, we bring a little magic to bedtime just in time for a new school year.

Are you getting your kids ready for back to school? We love seeing your kids grow up. Share your back-to-school shopping stories and first day of school pictures with us on social media!