Congratulations on your exciting news!
As you await your little one's arrival, you're bound to spend time researching the best baby products. What will you need? What will you actually use? Your friend swears by one product, but another mama has her favorite picks. The whole process can be a little overwhelming.
Here at Little Sleepies, we know a thing or two about babies, so we've put together a list of essentials to create the best baby registry ever. Whether you register with Babylist, Amazon, or have someplace else in mind, we suggest adding these top ten baby must-haves to your list.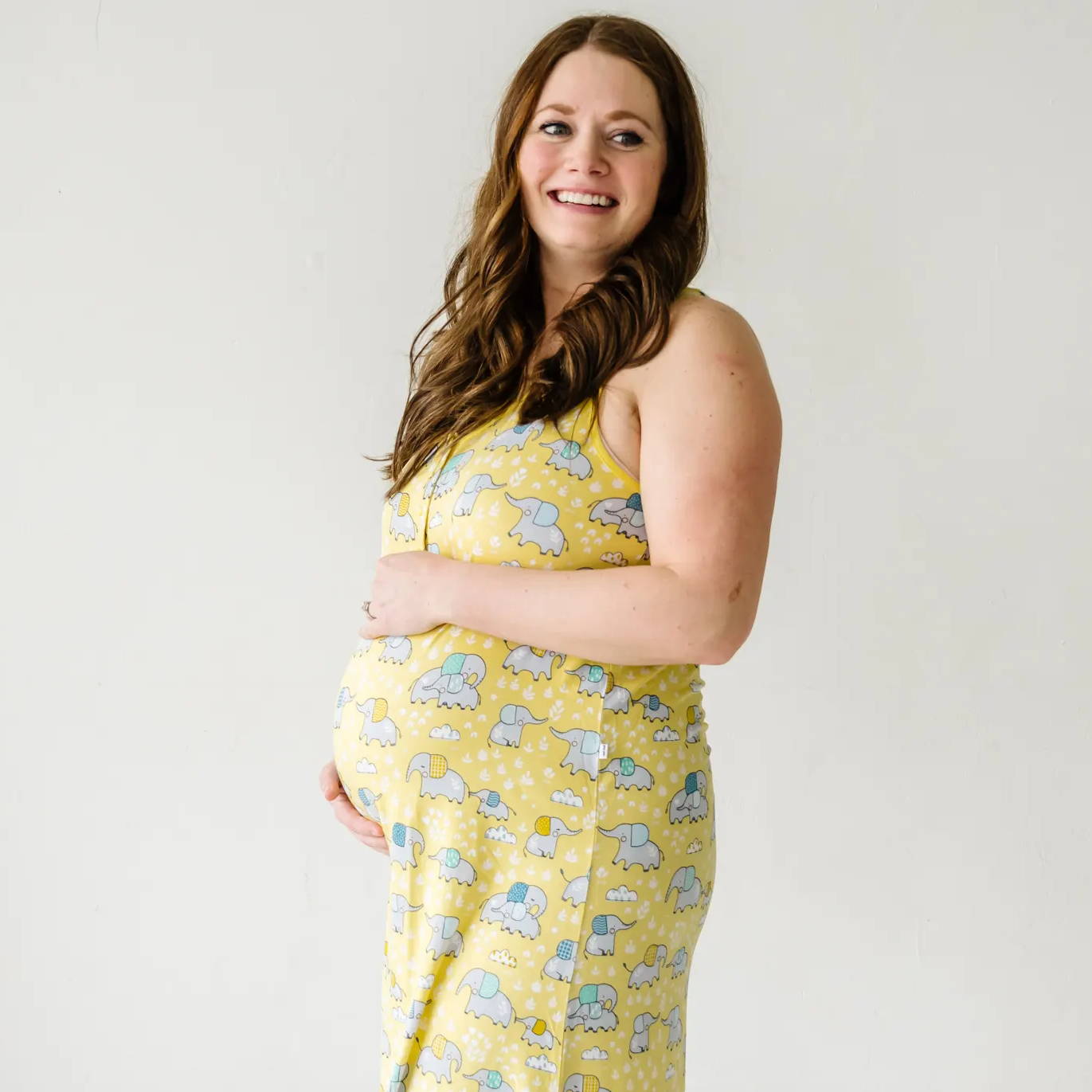 Swaddles are oh-so-critical for SLEEP! Babies are tucked tightly inside the womb and still like to feel safe and secure when in the outside world. Our Newborn Swaddle Sets not only make great gifts for parents-to-be but are buttery soft, gentle on the skin, help your little one feel secure when sleeping, and come with a headband or a hat to keep them cute and cozy!
Need another reason to add a swaddle to your registry? Our Lunaluxe™ bamboo swaddles double as a car seat cover, nursing wrap, play mat, and more!
Your little one will likely live in pajamas the first few months after they make their big debut. Babies spend their days eating, sleeping, and pooping, so pajamas are our #1 pick for the first few months. There is no need to get dressed, except for a special occasion or newborn photoshoot. Our Zippies have foldover mittens and feet to cover cold hands and toes (or sharp fingernails!), along with double zippers for easy diaper changes!
As your baby grows, you can start adding cute bodysuits, tees, and more to their wardrobe! Our crossover sets are perfect for healing belly buttons and skin-to-skin moments during your little one's early days at home.

Be prepared! Multiple crib sheets are a must-have for your registry. Stock up on a few sheets so you'll always have a backup during a late-night blowout or nap time spit-up. Our fitted crib sheets are made with buttery soft Lunaluxe™ bamboo like our PJs, so you can rest easy knowing they'll be cozy all night long.
While many parents forget to register for diapers and wipes, they are essential. Your little one will be in diapers for several years, so registering for a case or two is smart. Another tip: register for size newborn and size one because you never know how big or small your baby will be.
Consider a sound machine to block background noise, creaky floors, and doors opening and closing! Sound machines create an environment similar to inside the womb, which can calm babies and help them fall asleep faster, especially when your little one is overtired.
Your baby spent nine months in utero hearing your heartbeat, going on walks, and being carried everywhere. Babywearing keeps your bundle of joy close to your heart (literally!) yet frees up your hands so you can get things done with your little one in tow. A baby carrier is also a great option in crowded places where pushing a stroller is challenging, such as riding the subway, attending a baseball game, or hiking outside.
Some parents swear by baby carrying. Others like to take their baby out and about in a stroller. The decision is up to you, but strollers are great for LONG walks in the neighborhood, grocery store runs (thanks to big baskets!), or when baby tags along for dinner. Strollers often grow with your little one, so you can purchase one when the baby arrives and use it for many years.
A pack 'n play is the perfect solution for traveling with your baby or heading to a friend's house for dinner. Once your little one is used to sleeping in the crib, a pack 'n play allows baby to sleep on the go – while on vacation, at a friend's house, or if you need a safe place to put them during the day!
When you have a newborn, it's important to have a thermometer to determine if your little one has a fever when they get sick. Rectal thermometers are best as they give the most accurate readings.
Registering for a car seat is a MUST for riding in the car. You want to select the right one, as not all car seats fit every budget or every vehicle. Remember, infants should be rear-facing as long as possible until they exceed the weight and height limit specified by the car seat manufacturer.
Pro-tip: be sure to register your car seat with the manufacturer so you can be reached if there's a recall.

We hope our top picks help build a registry for your newborn. For more advice on preparing for your new baby, check out our hospital packing guide.