With the shorter days and grey weather between sunrise and sunset, your family may need an extra boost of energy this time of year. It is common for kids to experience the winter blues, a change in mood and energy levels, during the winter months.


What are winter blues?
The shorter days and less sunlight can take a toll on our mental health, and kids can also feel the effects. A dip in energy or motivation can sometimes happen this time of year as we wrap up a busy and exciting holiday season, and when there's less natural light.
Depending on your location, this can be more difficult if you can't go outside because of the colder temperatures. And the reduced sunlight during this time of year can disrupt your body's internal clock, or circadian rhythm.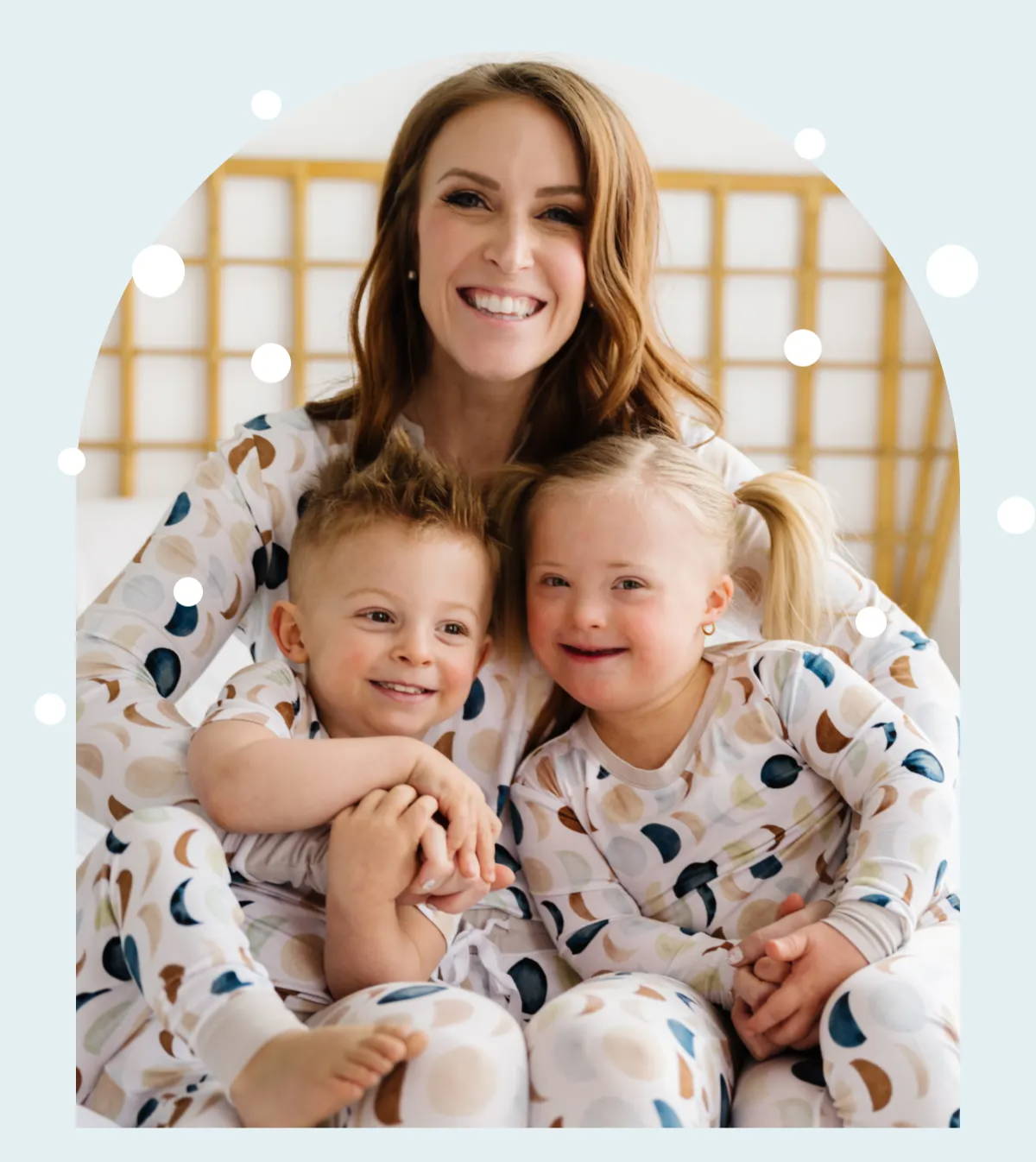 How to beat the winter blues?
Just like adults, winter blues are fairly common with kids too, but they can definitely beat them! Here are some activities that are engaging so that kids and adults can combat dreary days.



Go outside anyway!
Cold temperatures don't have to keep you indoors! Even if it's hard to get outside during the drop in temperature, it's important to keep moving. Create energy with these family-friendly outdoor winter activities.
Coordinate a neighborhood snowman competition and let the adults vote on their favorite snowman or snowwoman!


Go sledding! Load the kids on a sled and take them around the neighborhood. Your cheerful voyage will no doubt bring friends outside to join in on the fun!

Skiing and snowboarding are great ways to get out of the house and let your kids try a new sport. Make sure kids are dressed and comfortable for a day on the slopes with these ideas.

Use snow as a canvas to add bright colors outside. Mix food coloring and cold water in spray bottles, and let the kids "paint" snow. We suggest skipping the color yellow and trying the other rainbow colors!


Enjoy the sun
It may not be out for a long time, but you can have fun for a short time when the sun makes an appearance. Here are easy outdoor sunny activities for the whole family.
Go on a walk. Use nature's first light to build energy for the rest of the day.

Schedule a game of tag with the kids.

Run errands together and stop for a treat the entire family loves.

Pull out the sidewalk chalk and draw sunny shapes outside - flowers, sunshine, ice cream cones, and butterflies.

Pay tribute to the large object in our solar system with our Sunshine print!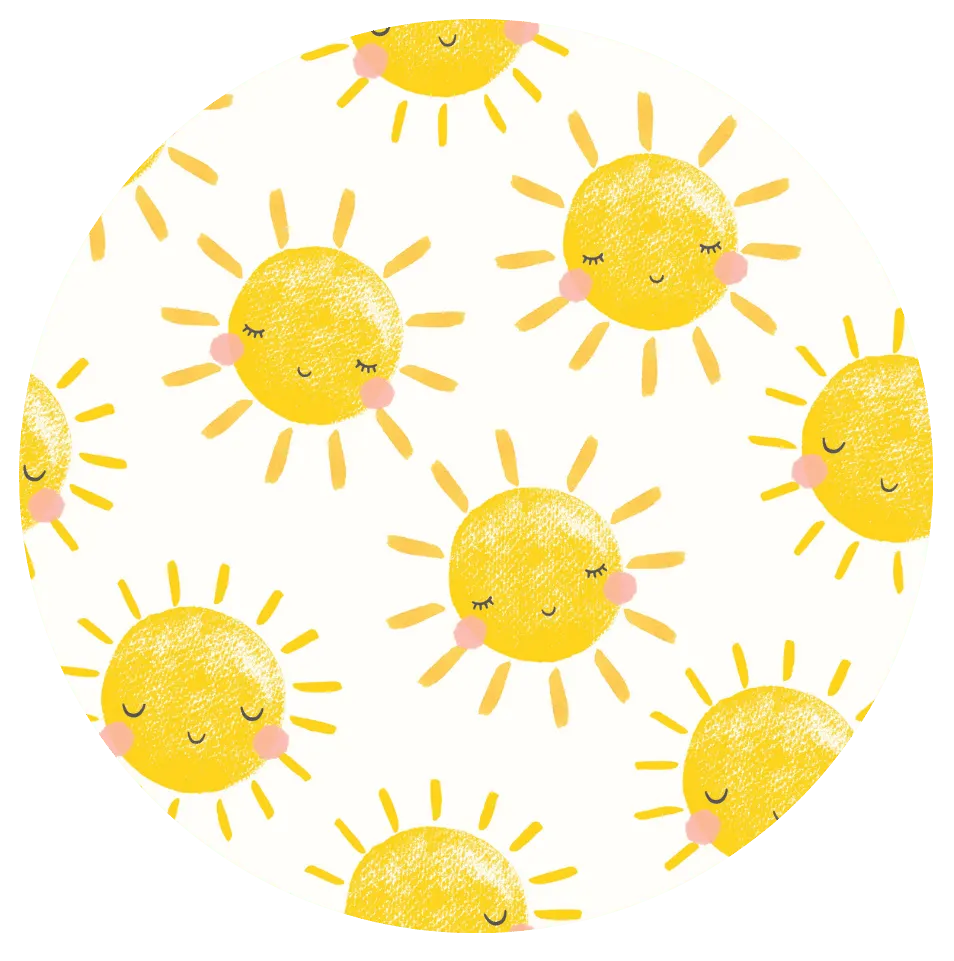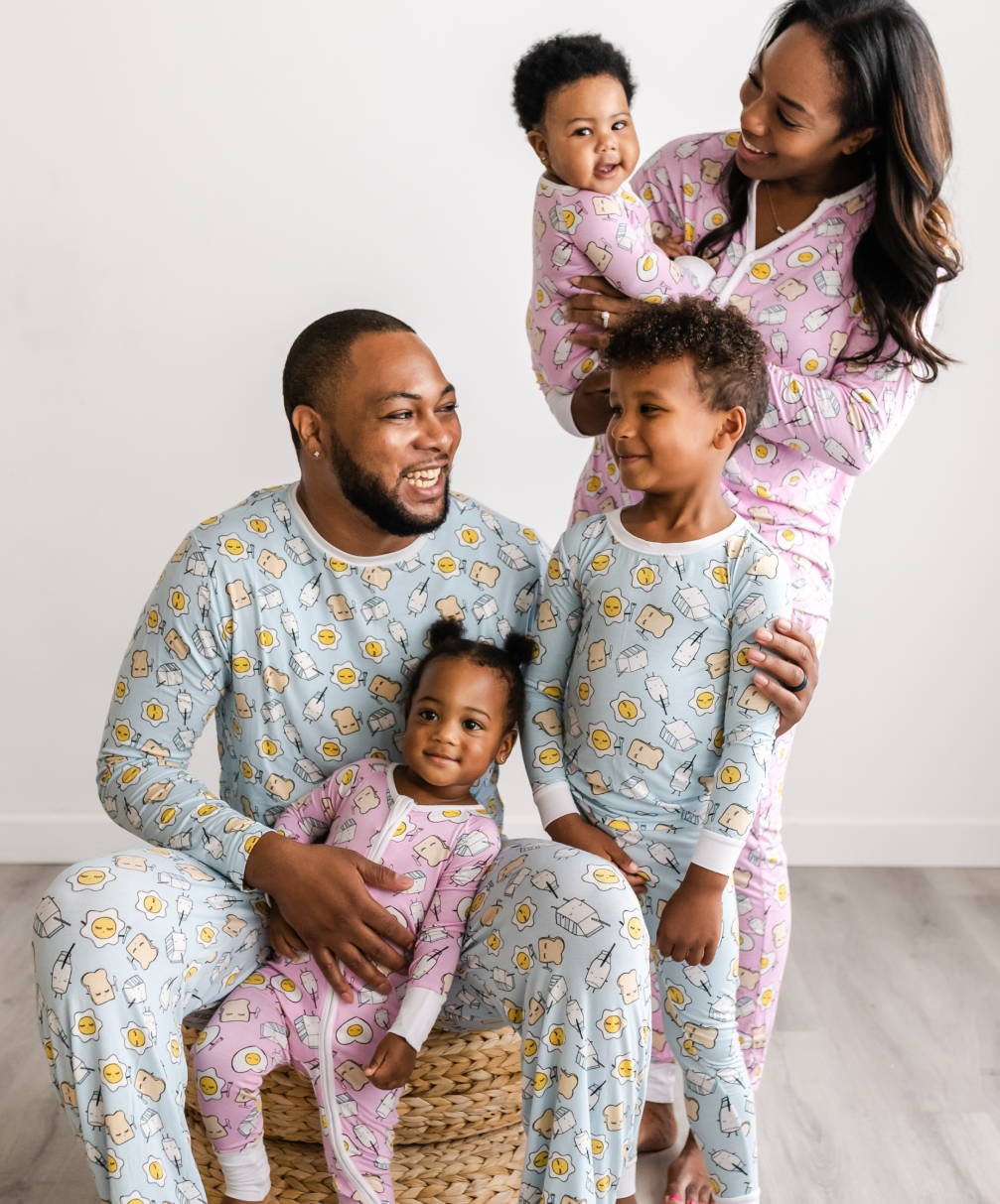 Play games
Pull out the puzzles and favorite board games for a day inside playing games! This is a perfect way to beat the winter blues when the family competes for the covetable prize of winner! Don't worry about dressing up for the occasion - everyone can coordinate with theirFamily Matching jammies for more room to jump around in victory!


Wear bright colors
Just because it's dark and gloomy outside, that doesn't mean your kids need to match the mood! Turn winter blues into winter brights with Play by Little Sleepies, our comfortable pieces for playtime.


Don't slack on your wake-up time!
Sticking to a schedule is always a good idea, and this time of year is no exception. It's so easy to want to stay in bed with the sun's late arrival or cuddle more often when the weather turns grey. But stick to your regular wake-up time and keep active when it's raining. A regular sleep schedule is a surefire way to keep the energy up.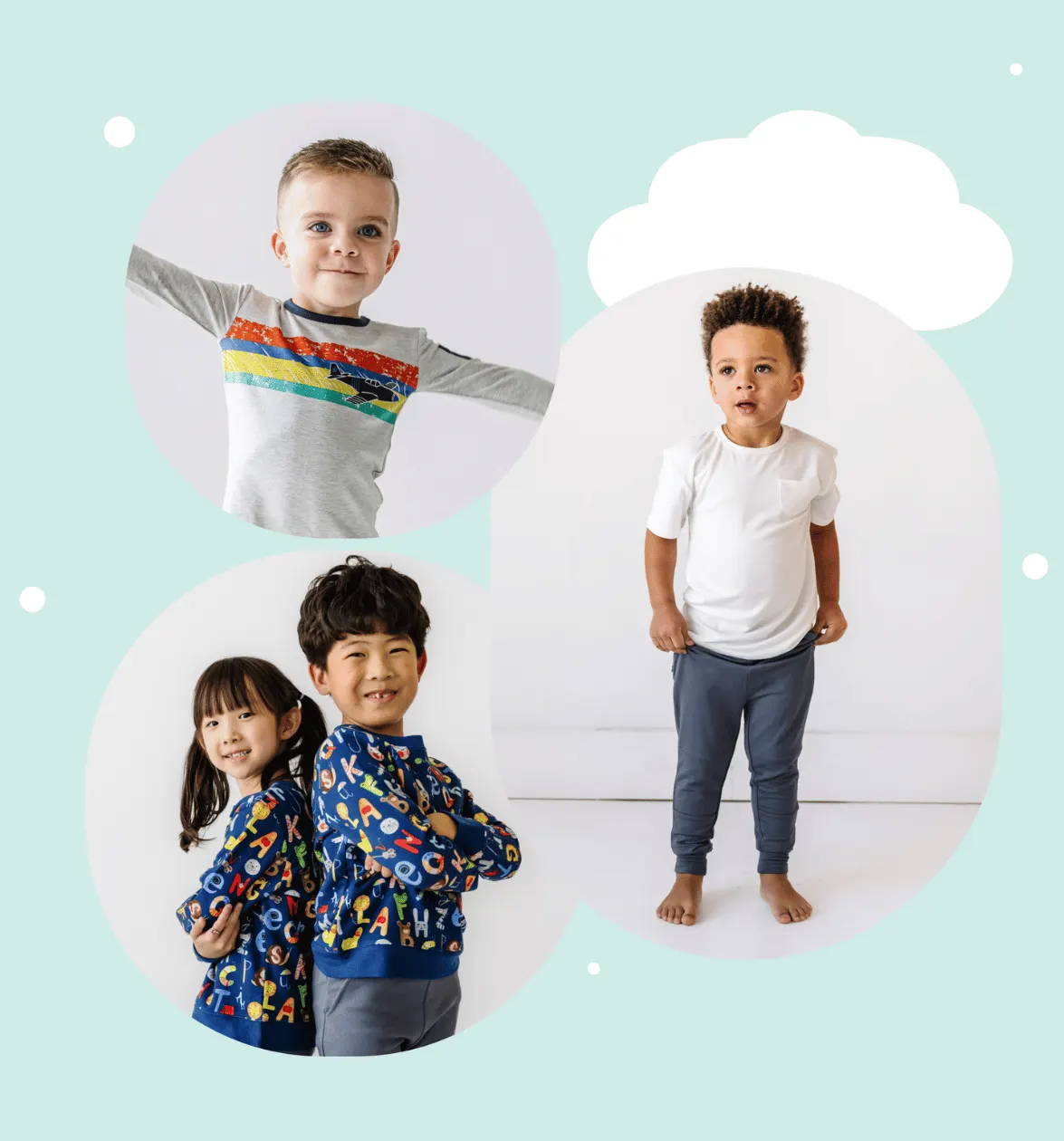 Watch movies that create movement
If leaving the house is not an option and the activities are limited, watch a movie together that gets your kids moving! Dance it out. Sing through your favorite Disney movie. Pick a flick that is energetic and helps you move too! Get everyone wiggling around!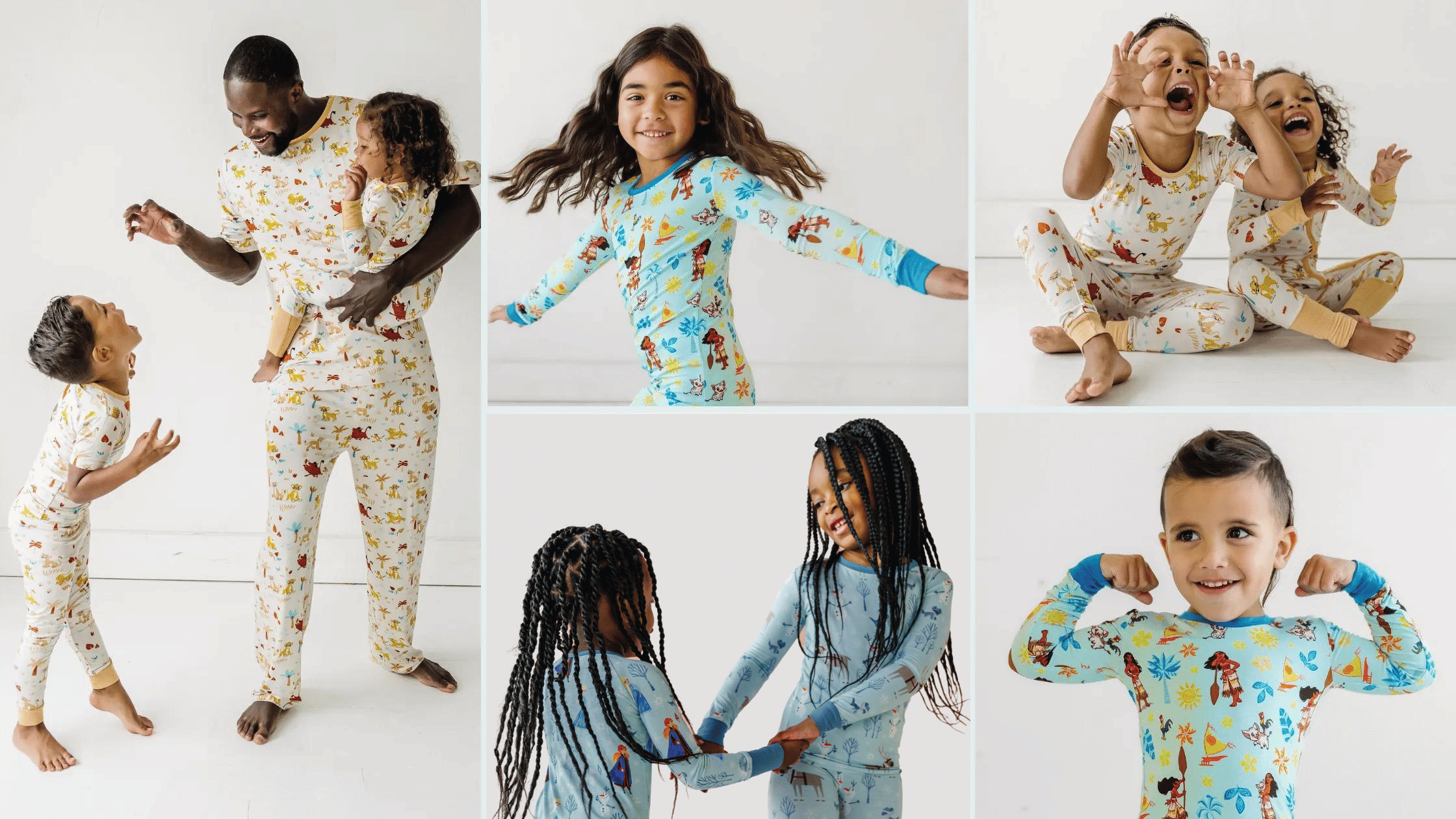 Create special moments
Give your kids something to look forward to during the week with activities to brighten everyone's day.
Buy fresh flowers together and place them in a prominent spot in the house. This will definitely brighten those gloomy days.

Go out or make a treat on the same day each week, like hot chocolate on Tuesdays or cookies on Fridays after school. Having fun activities that everyone loves gives the family something bright to look forward to.

Paint rainbows anywhere! Just like our Primary Rainbows print, we love adding rainbows to windows, with Play-Doh, and food. We think rainbows bring extreme joy to dark days.


Brighten someone else's day
You're not the only one going through those winter blues. Call a family member to say hi or drop a homemade card in the mail to brighten someone else's short winter day!
Here are other fun indoor activities that everyone will love - rain or shine!




It's ok to feel sad sometimes but please don't disregard symptoms of depression or other symptoms related to more serious mental disorders. If your "winter blues" don't go away during sunnier and longer days, or your symptoms affect your life, talk to a medical professional. We care about you, your family, and the people in your life.