Easter is usually the first holiday we celebrate with warmer weather and sunny days, so it's fun to start adding color to our everyday wardrobe. The tulips are out and you're ready to bloom!
We've been thinking a lot about Easter and Spring, and have developed a great collection of prints and designs that are the perfect choice for your different traditions and occasions. And with the variety of colors and prints this year, it's never been easier for everyone to hop along.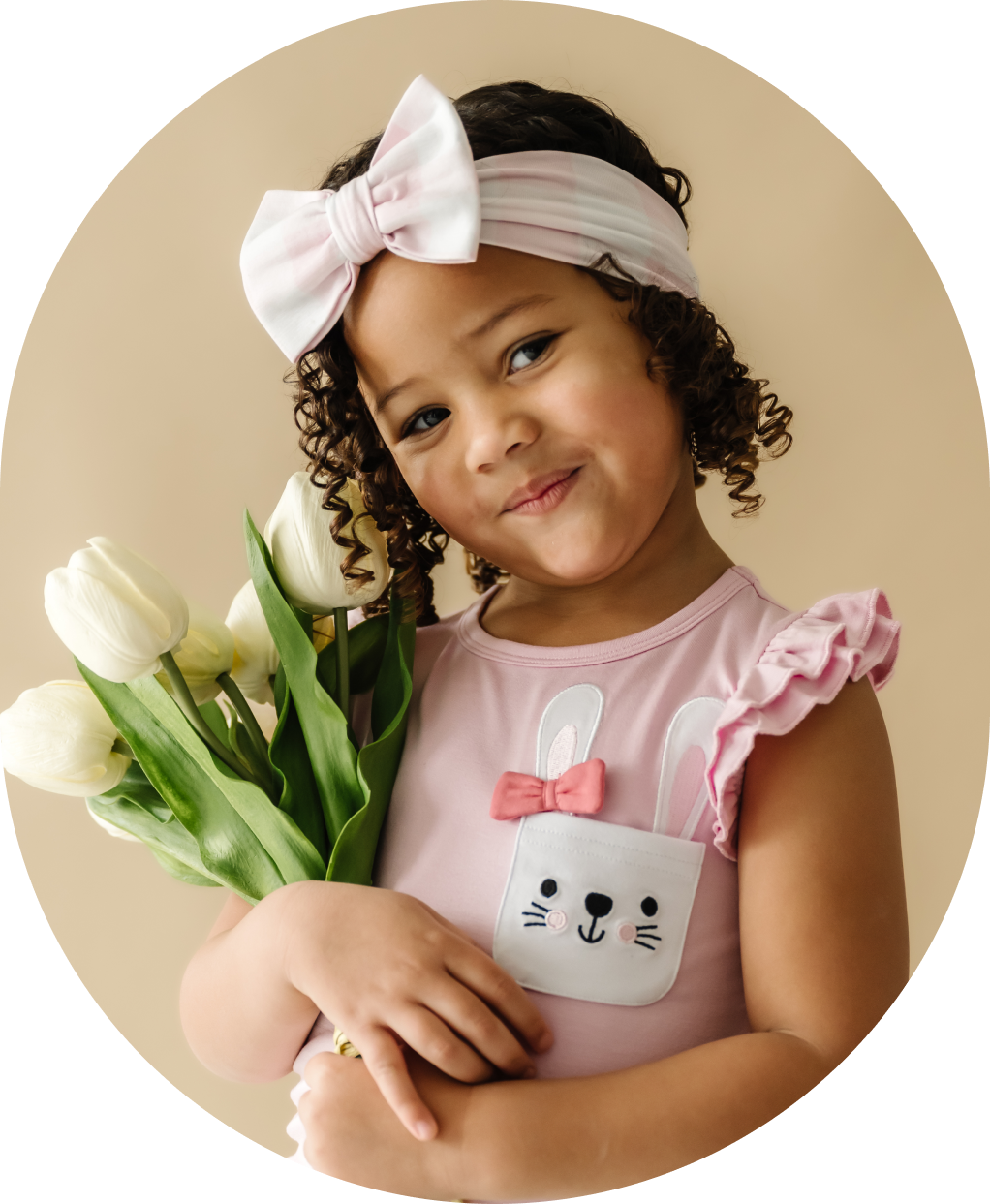 Before the big [Easter egg] hunt, decorate eggs that everyone is going to dye for. Line up your hard-boiled eggs and set up the creative table for a fun activity with the kids, family, and friends!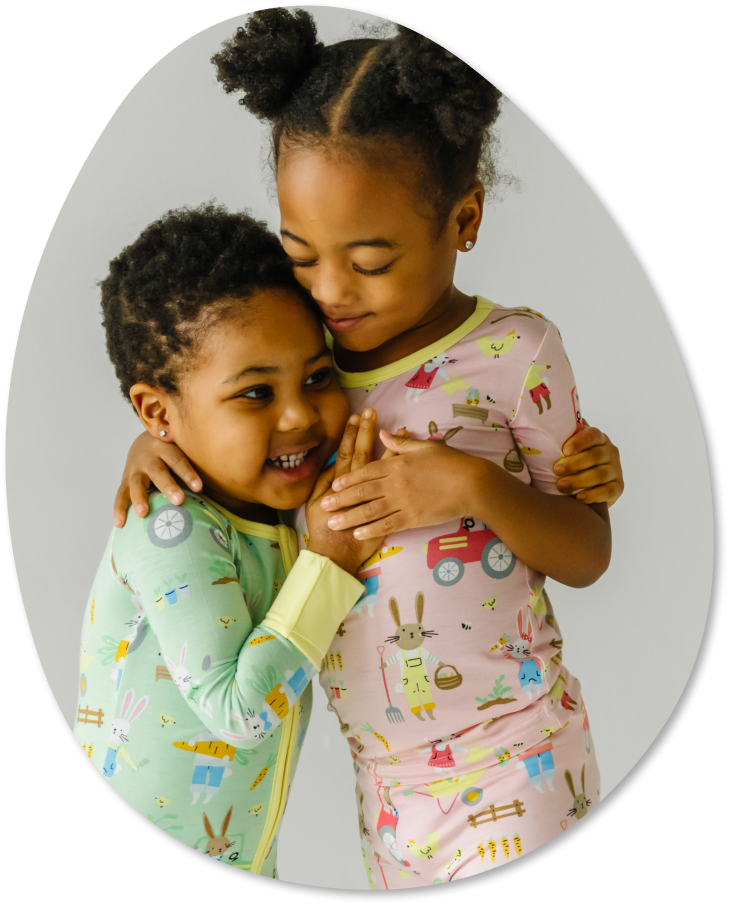 Get everyone around the table in matching pajamas! Our Petal Hop To It and Pistachio Hop To It prints are comfortable enough to sit, stand, and jump in delight as you watch eggs change colors. Siblings will love wearing egg-stra special matching pajamas for this Easter tradition.
Running the Easter Egg Hunt

Your energetic little bunnies are bound to get excited during an Easter egg hunt, so make sure they're dressed for the occasion and comfortable enough to carry heavy baskets of eggs. If the hunt starts early, let them stay in their Little Chicks pajamas so that they can go from breakfast to egg-ercise to slumber in comfort!

If everyone is in their best dressed, we think they'll look great in the Flutter Sleeve Skater Dress with Bodysuit.
The Play Collection gives your kids the comfort of Lunaluxe™ bamboo viscose fabric for playtime and beyond.
Surprise them this Easter by adding a favorite Easter Sleepyhead Lovey to their basket.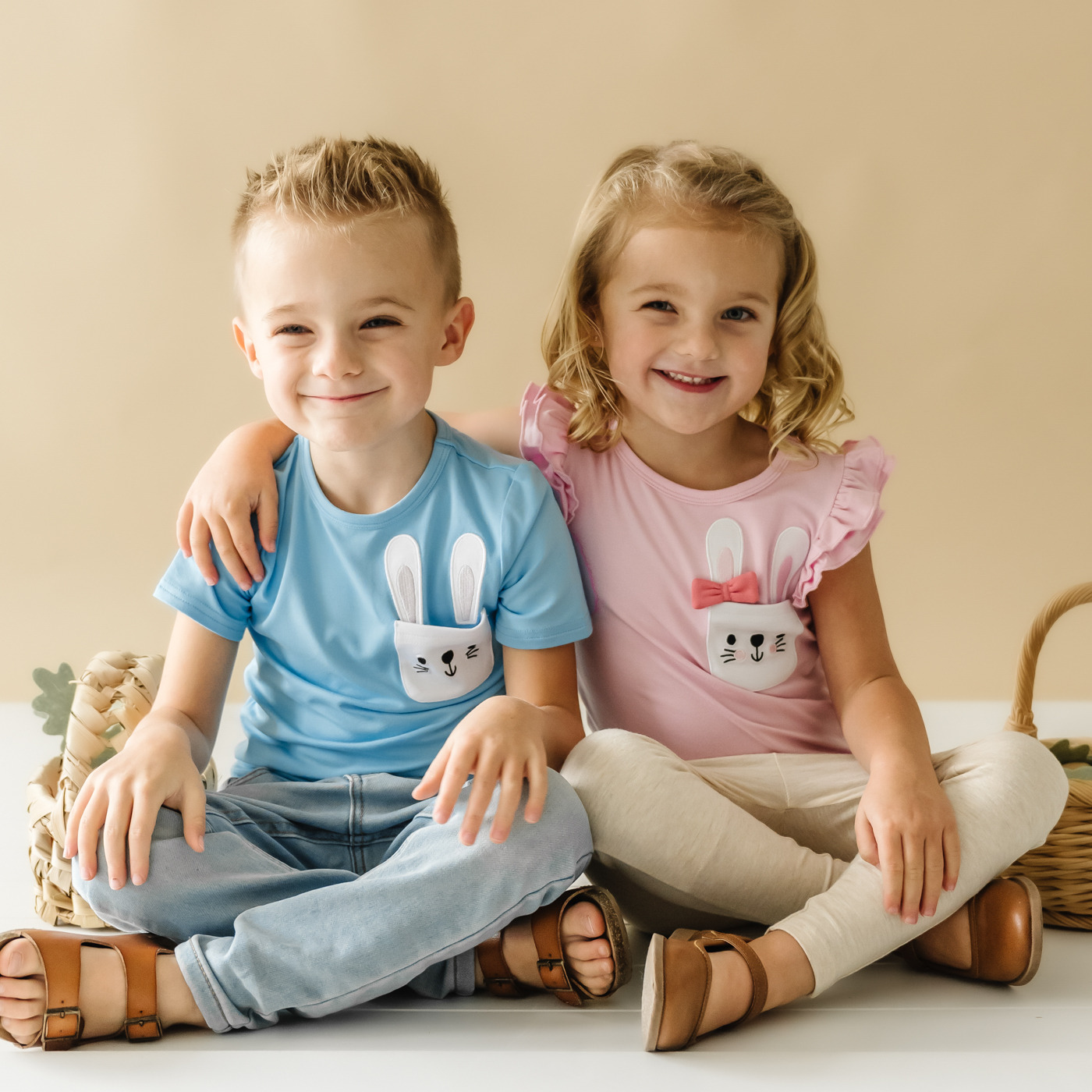 Make an egg-cellent appearance at this year's Bunny visit. Our Watercolor Gingham Easter Play Collection is a great way to give some-bunny a reason to squeal with delight. For your littles, they'll be comfortable and adorable with a peek-a-boo bunny in the Petal Flutter or Sky Blue Pocket Tees with any of our leggings.  
As busy moms, we know getting the perfect picture with your kids can be eggs-hausting. Our Play styles are meant to be mixed and matched so that you always create the best look. Take any of our Solids (Two-Piece Pajama Top or Short-Sleeve Bodysuit) and add a pink Pink Tutu Skirt or Jogger for a palette that is sure to impress the big bunny!
Your littles are sure to sit perfectly still on the Bunny and smile from ear to ear. (Here's to hoping!)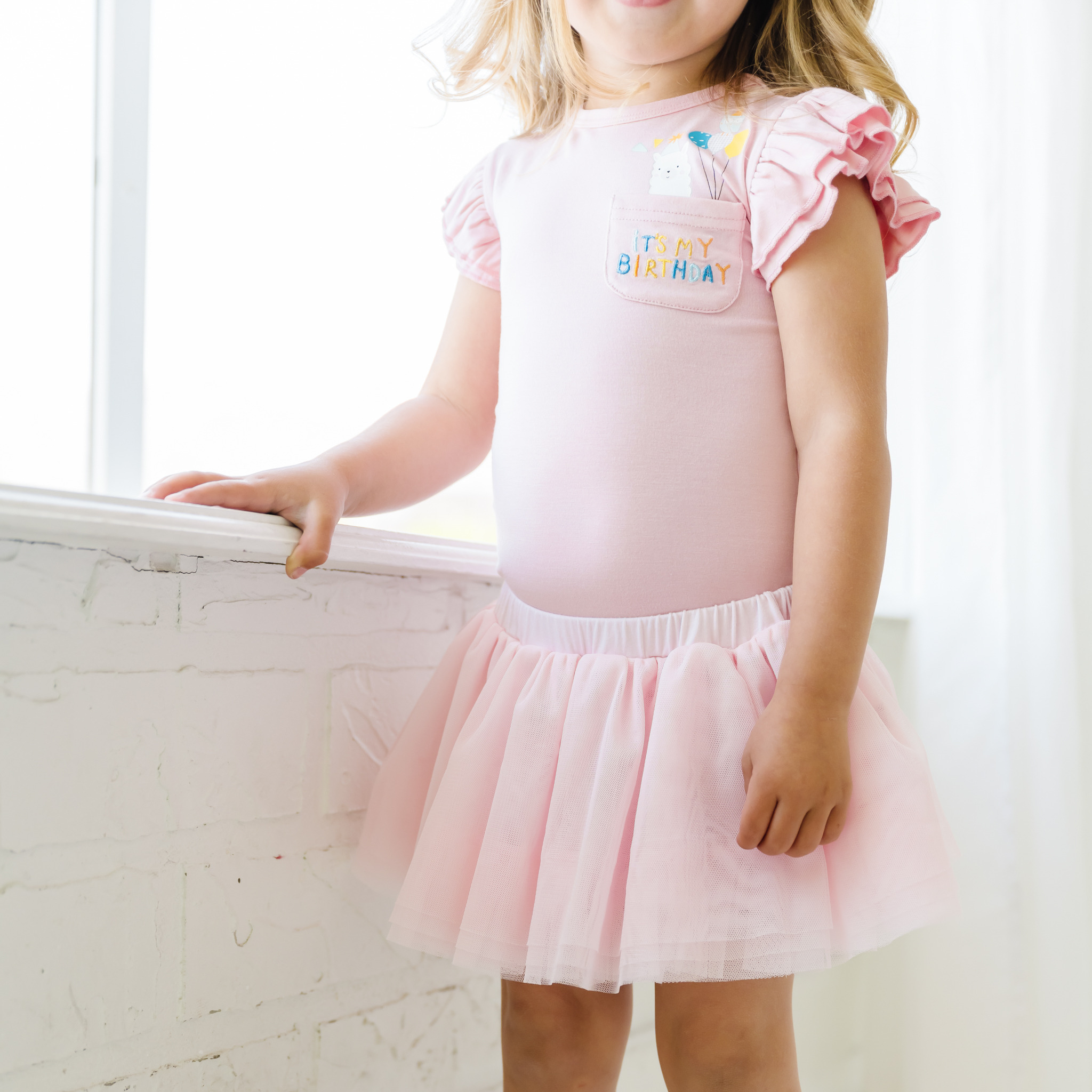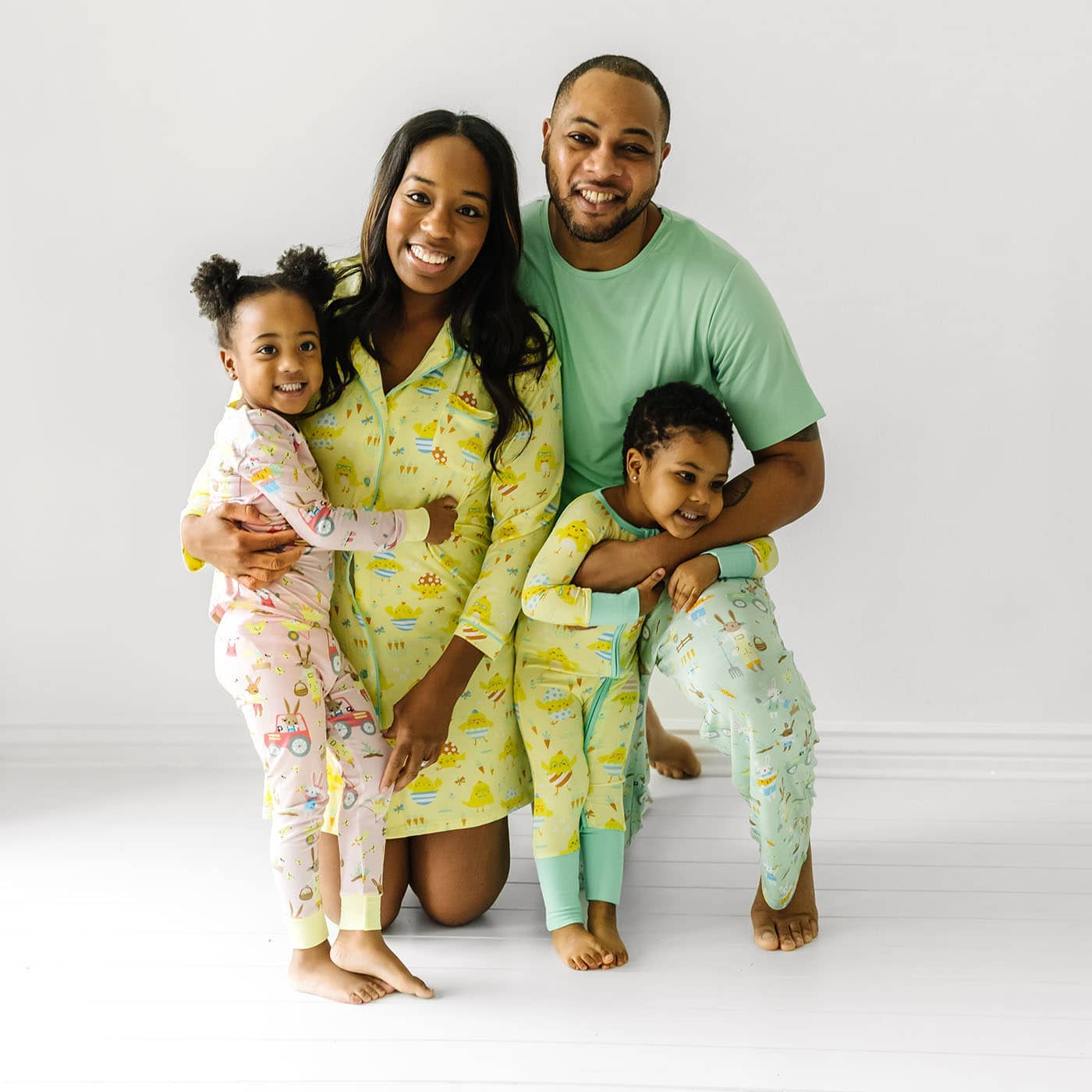 Not all holiday celebrations need to be formal. Spend time with your kids during Easter brunch in our comfortable jammies! Mix and match the Hop To It prints with your family for a sweet pink and green design across the kitchen table. Once you're finished, take a walk outside by adding a few more layers with the joggers and leggings to a Zippy or Long Sleeve Pajama Top.
Our Watercolor Gingham Easter Play Collection was designed for all good boys and girls to look picture-perfect on Easter Sunday at church. Pair the Flutter Sleeve Skater Dress with the Luxe Bow Headband, and the Short Sleeve Polo with the Oatmeal Heather Leggings.
This is also one of those few moments your kids will love to match with their big brother and sister! The Watercolor Gingham Easter designs have something for every child in your family and were made to coordinate.
Attending the Easter Parade

Many communities gather for the first time in beautiful weather with Easter activities, like parades and egg hunts. Your kids are eager to play and be with their friends, and you're ready to get them moving. The Little Sleepies Play Collection includes Dresses in colors and prints made for Spring and Tees and Joggers designed for big movement.
Don't be afraid to match the Easter Collection jammies with the Joggers, Leggings, and Skorts. They're made to be worn - get out there and play!


Show us your Little Sleepies Easter and Spring style at @littlesleepies and how your family gets ​​way too egg-cited about this eggs-cellent holiday!