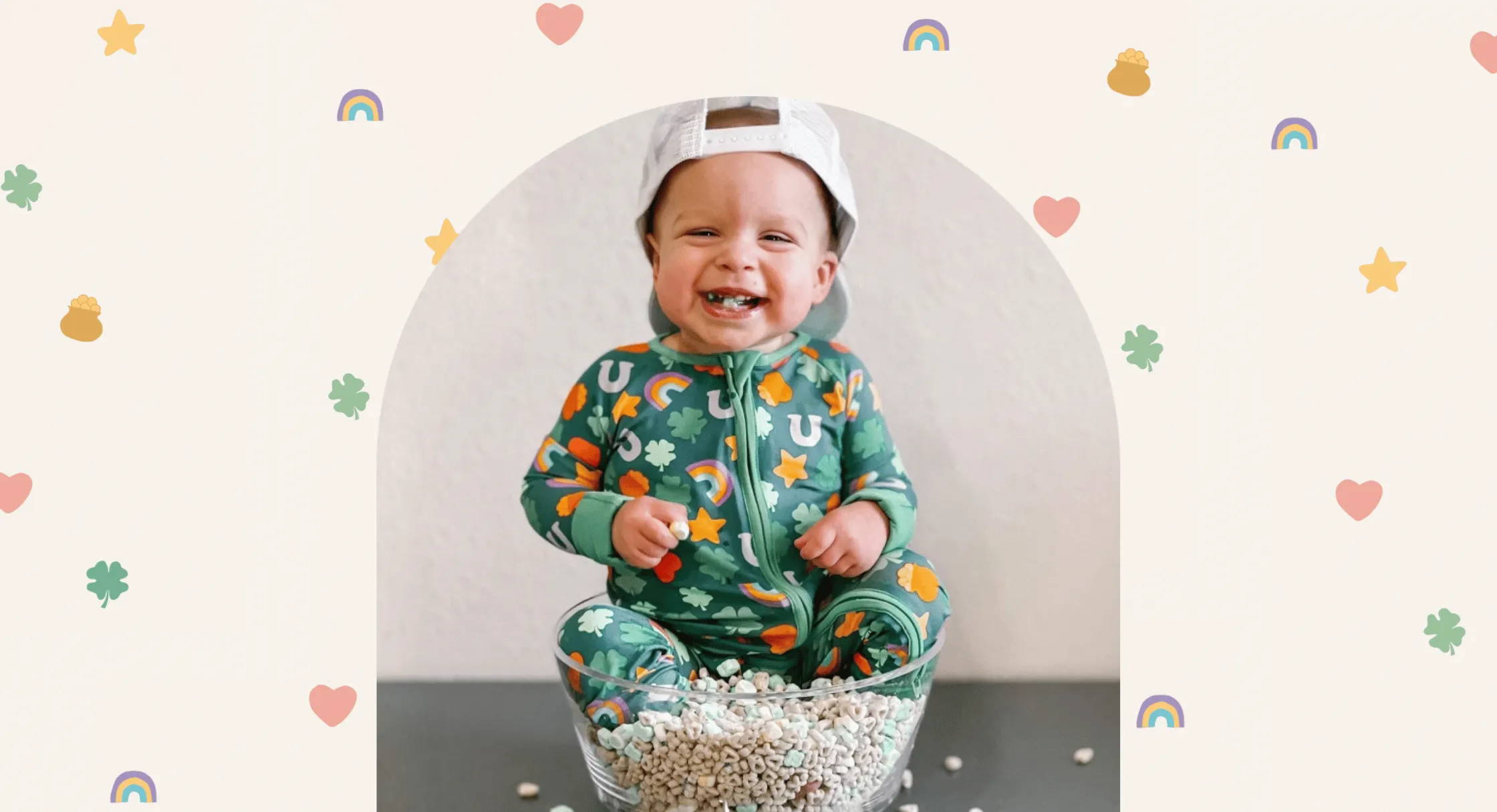 St. Patrick's Day is a fun holiday to celebrate with the entire family, even your littles! Are you ready for some good clean fun with your lucky charms? Some of our favorite ways to celebrate are by dressing up, playing silly games, and having a shamrock-themed menu that everyone will love.
May the luck of the Irish bring you great fun this year with these St. Patrick's Day activities and food that shamrock and roll.
History of St. Patrick's Day

Originally celebrated in Ireland, Patrick's Day included religious services and feasts in honor of St. Patrick, one of Ireland's patron saints. He used the leaves of a shamrock to teach the holy trinity doctrine.
Irish immigrants brought St. Patrick's Day traditions around the world. Today, we celebrate St. Patrick's Day in Canada, the United States, Great Britain, Australia, New Zealand, Japan, and South Korea. Can your littles point out all those countries on the map?
How does the leprechaun come into the story? The Irish have a strong belief in leprechauns and fairies. Stories include pots of gold, trickery, and dancing to traditional music! This is one of the reasons that this icon and its characteristics are so popular this time of year! ☘️

St. Patrick's Day Traditions

Make them the cutest clover in the patch with this Little Sleepies Lucky Bodysuit. And then keep the mischief alive with these St. Patrick's Day traditions that are sure to generate a lot of giggles.
The leprechaun visit is always a favorite because he does mischievous things while the kids sleep, like emptying the tissue box or hiding the remote.
Help your kids catch the leprechaun by creating a trap! While they sleep, drop the trap but no leprechaun. That trickster!
The leprechaun also makes a quick trip to the bathroom. Drop a few drops of green food coloring in the toilet.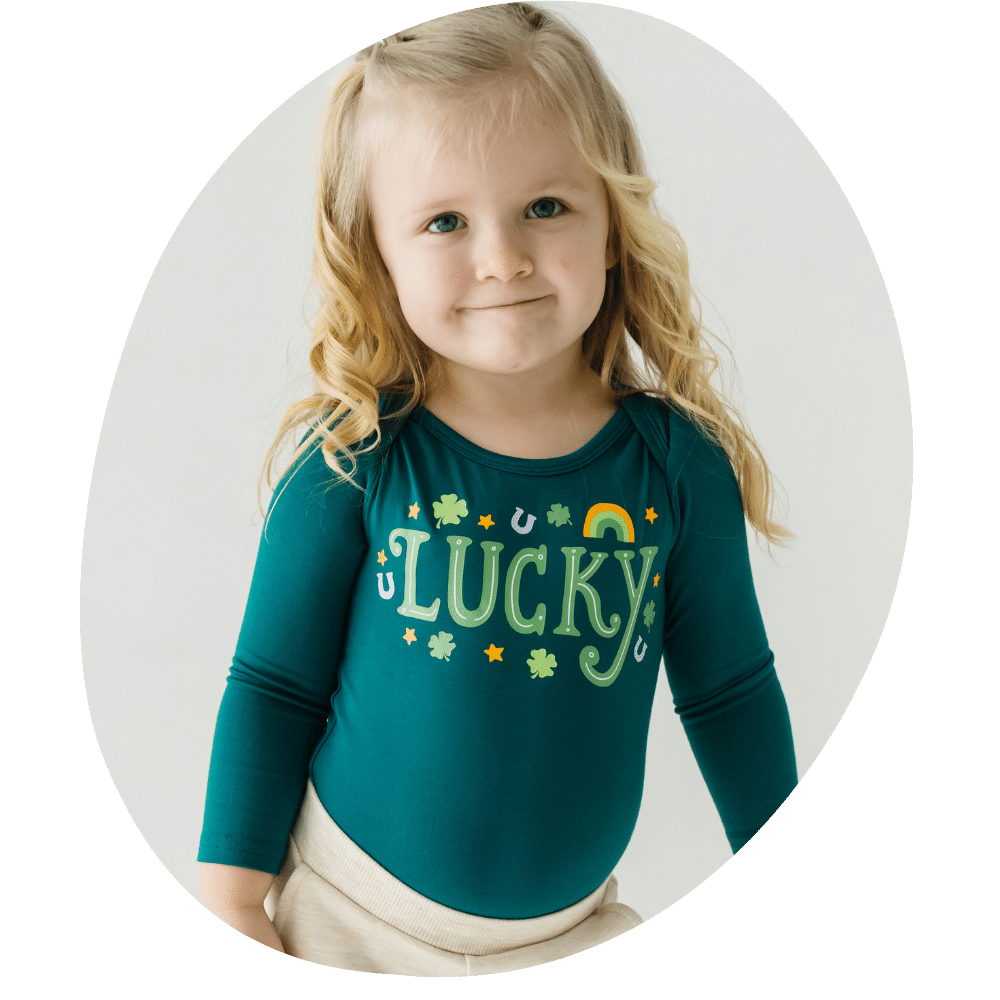 Recipes from Little Sleepies Parents

You'll have them green with envy with these fun recipes made for St. Patrick's Day — recommended by parents in Little Sleepies VIPs.

For Everyone
Irish Soda Bread is one of the most popular Irish dishes. For the family, use heart-shaped cookie cutters to make this cute shamrock.
The entire family will get a kick from this Chicken Shamrock Noodle Soup, made with shamrock-shaped lasagne noodles.
Most of us have to wait for McDonald's to bring back the Shamrock Shake but this recipe lets you enjoy it at home, year-round!


For the Kids
Create these magically delicious Lucky Charms rice krispie treats with the kids. You'll love to get the kids in our Lucky Collection to match their sweet treats!
Let the kids enjoy a green beverage by mixing a little green food coloring with sparkling water or apple cider.
Make rainbow cupcakes by lining up solid-colored frosted cupcakes like a rainbow. Place the cupcakes in order to match the Little Sleepies Primary Rainbows colors! 🌈



And while you're celebrating the luck of the Irish, let us leave you with this blessing:
May love and laughter light your days,
and warm your heart and home.
May good and faithful friends are yours,
wherever you may roam.
May peace and plenty bless your world
with joy that long endures.
May all life's passing seasons
bring the best to you and yours!

How do you celebrate St. Patrick's Day with the family? Do you have a favorite St. Patrick's Day tradition or recipe you can share with other parents? Join us at @littlesleepies and let's have a shamrockin' good time!