Setting the right temperature in your baby's nursery will help them sleep and keep them safe during nap time and nighttime. Babies can't regulate their body temperatures and can lose heat fast. That's why it's important that their nursery is set at the right temperature to avoid overheating or getting too chilly.
From wearing the right layers to creating a warm and cozy space, we have some tips on how to keep your baby's nursery comfortable and safe during cold days.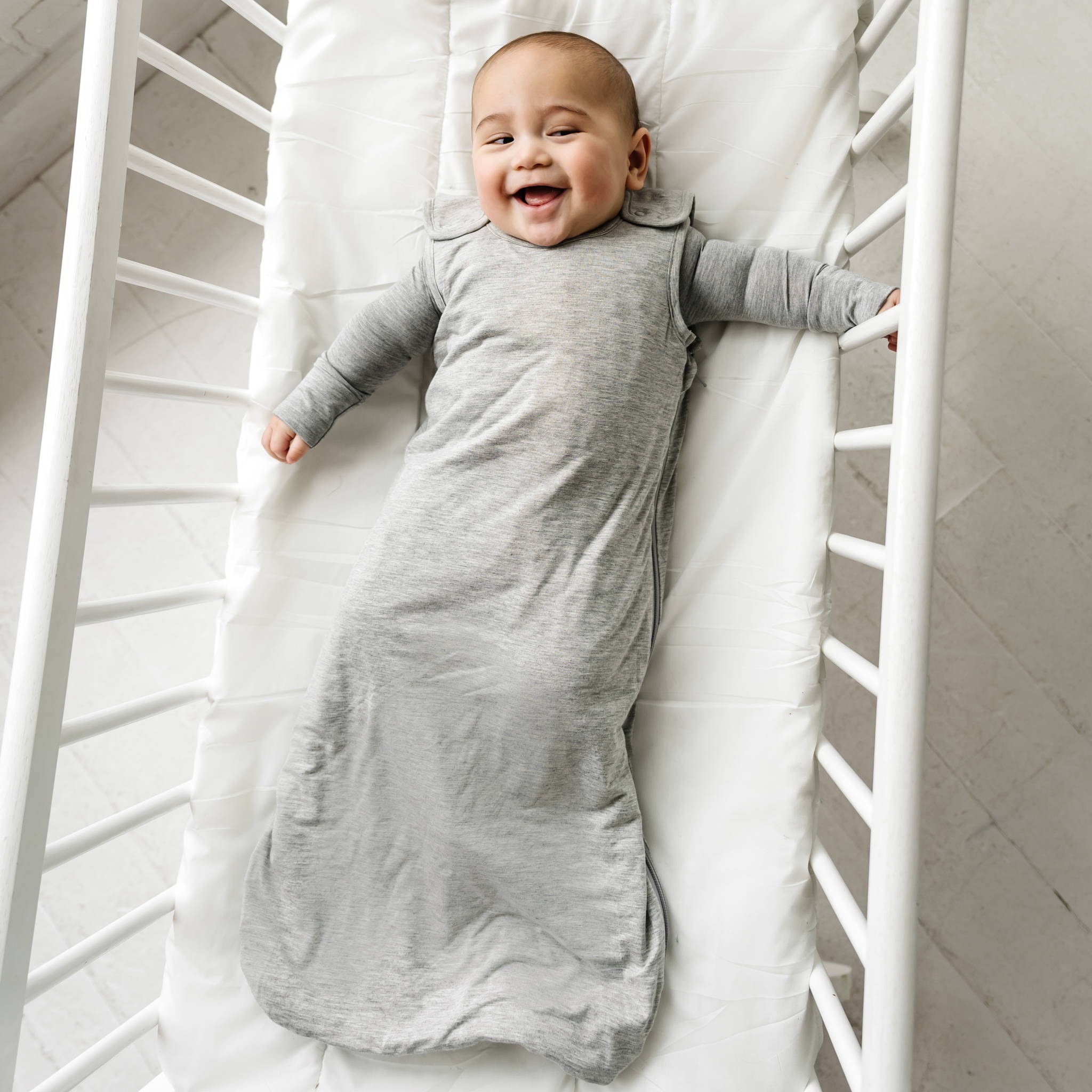 Comfortable Room Temperature
Create comfortable conditions by setting the room at a temperature that helps your baby fall asleep. If you need to wear a sweatshirt or add an extra blanket to be warm, then you may need to adjust your nursery's temperature. Good guidance is to keep the nursery between 68 and 72 degrees (F).
Begin with a Comfortable First Layer
While there may be fluctuations in nursery temperatures, their jammies can help keep them warm. All Little Sleepies pajamas are made from our soft custom-milled Lunaluxe™ bamboo viscose, a seasonless fabric that keeps your baby warm during colder temperatures.
Lunaluxe™ bamboo is breathable to provide comfort in any temperature, including your child's nursery. It's thin enough to pair with a sleep sack (like our Sleepy Bags), and the natural fabric absorbs more than cotton, allowing your baby to have a comfortable sleep.
The extra perks: our Zippies are designed with details like foldover feet and mittens, so your baby's hands and feet stay warm while they nap.
Safe Sleep Accessories
Sleepy Bags
Your baby should be the only thing in the crib. Keep extra objects like blankets, hats, and toys out of the crib while your child sleeps. Our Sleepy Bag is a wearable blanket that is comfortable and safe for sleep and helps regulate your child's body temperature so there is less risk of overheating.
Just like their favorite Little Sleepies jammies, this sleep sack features the same fabric and is internally quilted to keep babies cozy and comfy. They come in three different TOGs (Thermal Overall Grade), so you can choose the correct weight for your baby based on your nursery's temperature.
Lightweight - 0.5 TOG, best for temperatures 72° - 78° F

Seasonless - 1.5 TOG, best for temperatures 68° -74° F

Winter Weight - 2.5 TOG, best for temperatures 61° - 67° F
Learn more about TOG ratings here. And if we haven't convinced you yet, here are seven more reasons to love our Sleepy Bags!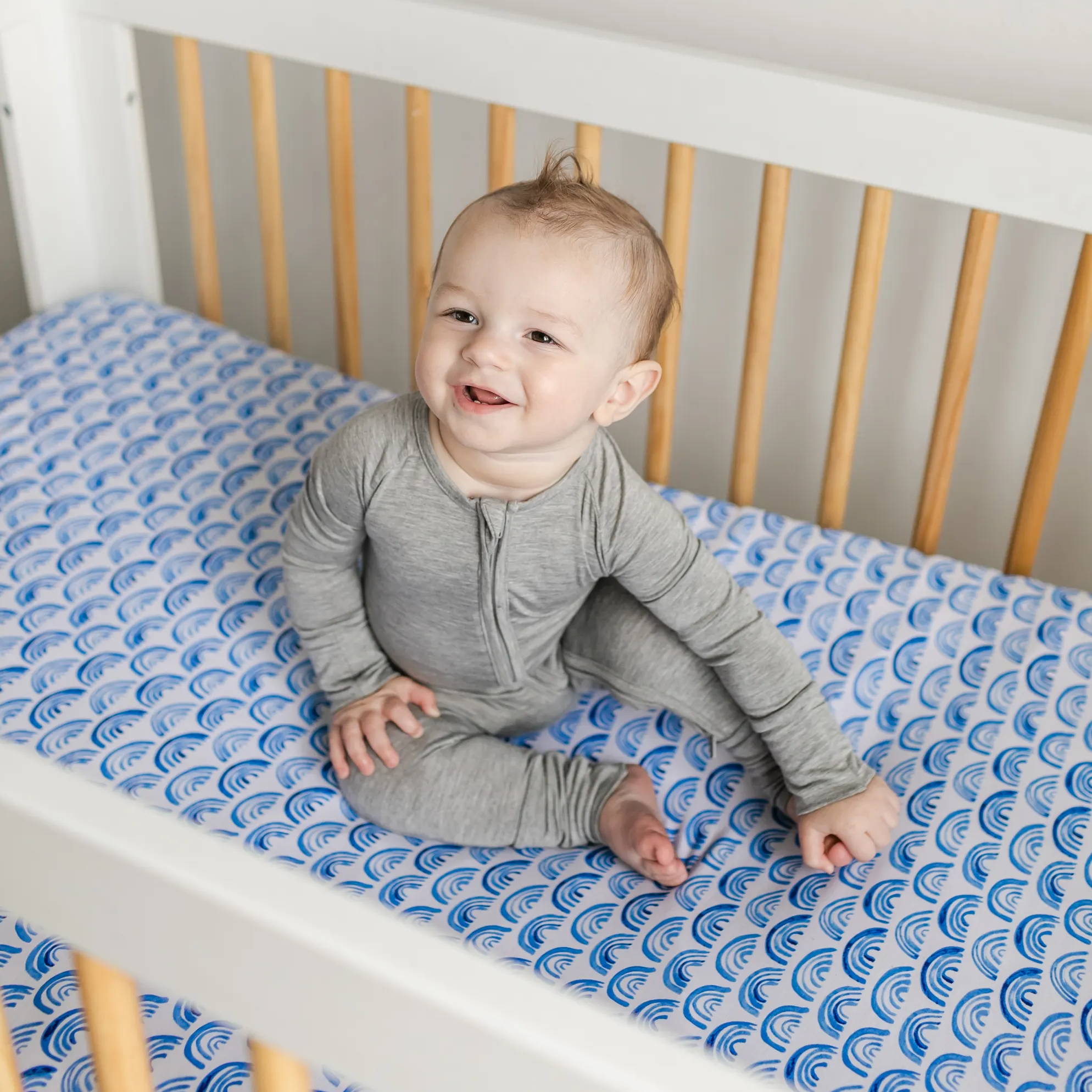 Crib Sheets
Tuck them into bed with the Little Sleepies Crib Sheets. Before you even walk into the nursery, you know that your baby's crib is ready to keep them warm with bamboo viscose fabric that helps regulate temperature, keeping your child warm and cozy in the winter. Just like their pajamas!
Our crib sheets are also fully elasticized for a safe and secure fit.

Sleep Location
You have the temperature set and your baby is tucked into a safe and comfortable crib. Make sure you also keep their crib in a warm location in the nursery. Keep it away from drafty windows, and not directly over, under, or near a vent. Help them sleep better with the right crib location.

We hope these tips are helpful for creating a safe, warm, and comfortable nursery for your baby. Let us know below how you use Little Sleepies to help your child sleep. For more guidance on how to keep your child safe during sleep, check out this post from Safe Sleep Academy.