It's that time of year to get cupid's little helper to celebrate Valentine's Day with fun and creative activities that we know you'll love. You won't be a heartbreaker with these activities designed for big and little kids.
Since we're ready for the holiday with our Valentine's Day Shop, we have just the right level of comfort to enjoy while creating and playing. Check out these fun ideas.

Walk Through Love
Celebrate the day by decorating their bedroom doors with hearts and streamers! Drop hearts on the floor and add them to their breakfast seat, and start Valentine's Day with a colorful entrance!


Finger Art
Creating art is an activity everyone can enjoy on Valentine's day. Leverage those adorable little fingers to create heart art with thumbprints. Color their world with cards, posters, and letters to friends with just a few taps of those fingertips!

Don't let hearts have all the fun. While those little baby fingers are full of color, make flowers of various sizes and varieties. Take the time to create stems, and then count the petals.

Get inspired by our Ombré Hearts collection by creating heart art with their fingers! Create a heart stencil with tape or use an existing heart stencil, and let your kids color in the heart. Help them blend colors with their fingers. The magic happens when you pull off the stencil and see their work.


Sweet Treats
If it can be cut into a heart, make it a meal! Create a lovable lunch with a sandwich cut into a heart, and snacks like carrots, cucumbers, and pieces of cheese shaped into hearts. Surprise them at daycare or school with a sweet Valentine's Day lunch.
From savory to sweet. Put on your most comfortable Little Sleepies jammies and treat them to a fun afternoon creating cake pops, dipping pretzels in chocolate and sprinkles, and baking sugar cookies with icing and sweet designs.


Search for Love
Keep your littles moving and increase heart beats with a love-filled scavenger hunt. Create little notes shaped like hearts and write clues on them. Hide little gifts around the house or let them search for existing items. Here are some ideas for clues:
Look for the clue where you keep your favorite teddy.

Search for your gift where the kitty sleeps.

Find the next clue where you take a bath.
Surprise them with a Little Sleepies treat, like one of our Sleepyhead Lovies.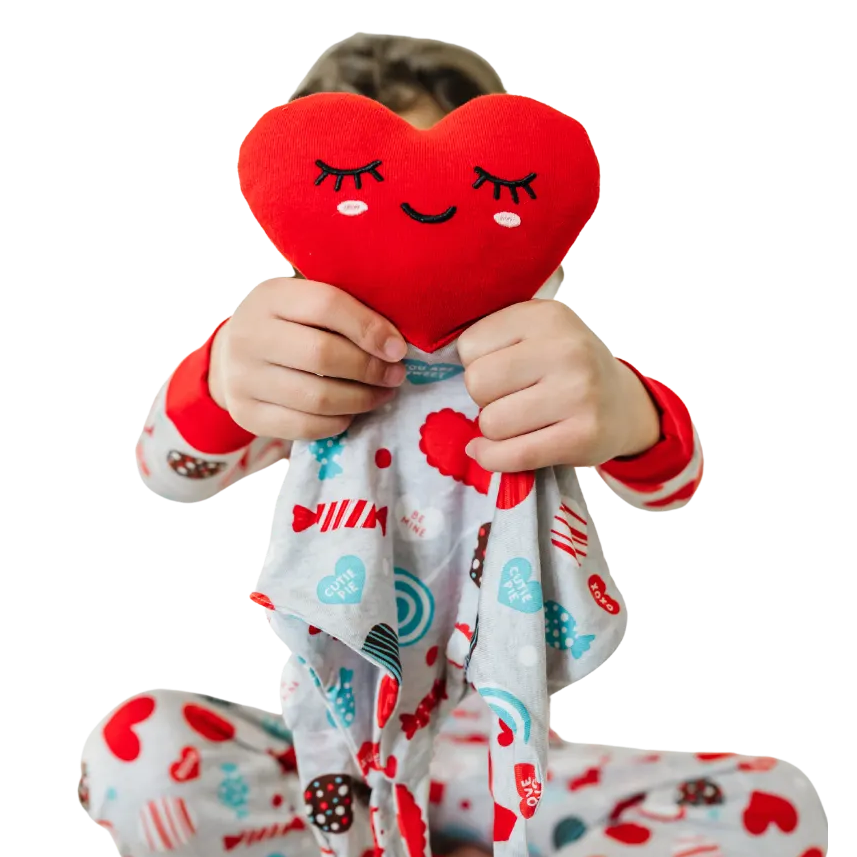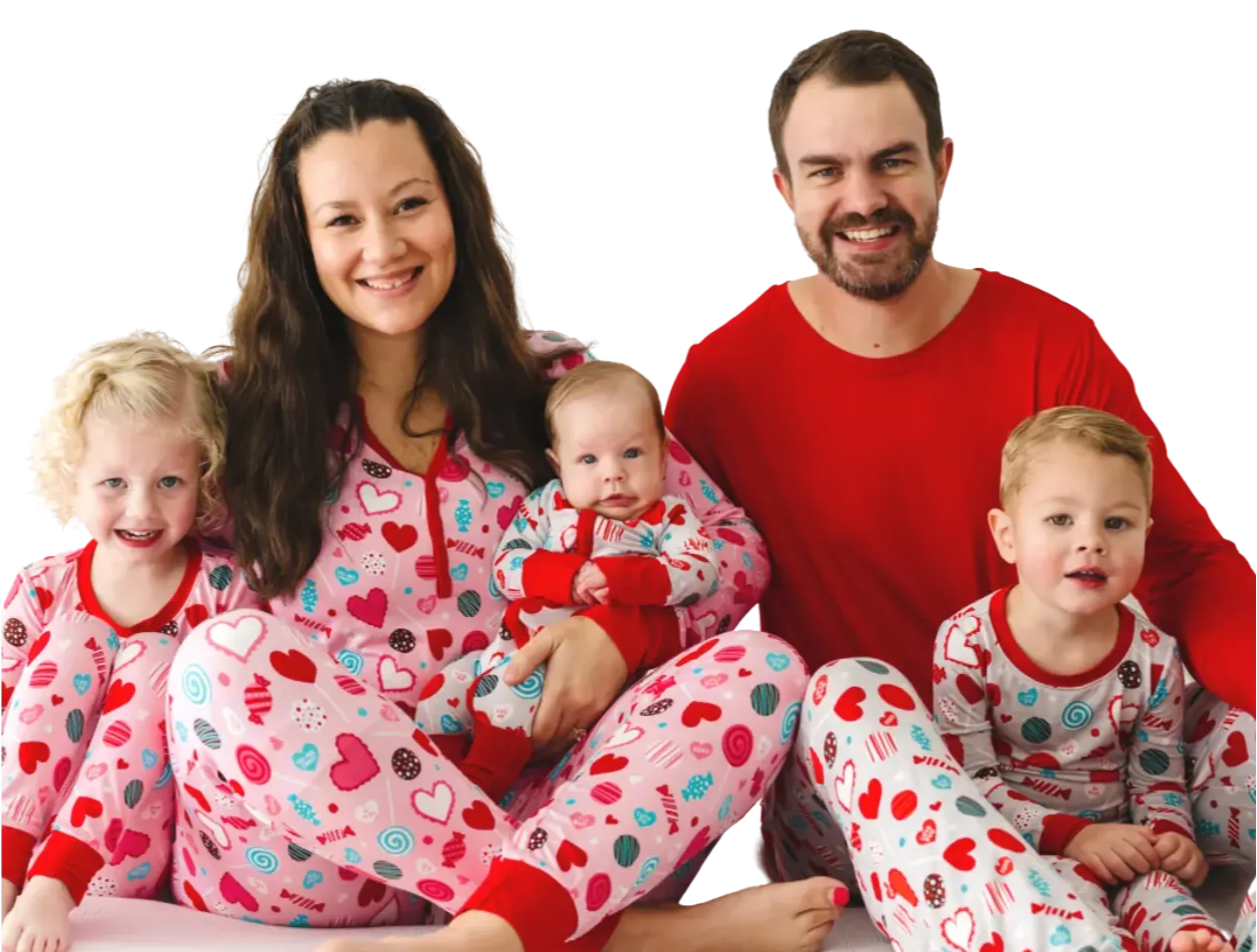 Talk About Love
Get everyone in their favorite family Little Sleepies jammies and share what you appreciate for each other while enjoying a heart-shaped sugar cookie. How much do you love your child's nose? Tell her! How cute are your son's ears? Make sure he knows! Don't compare but talk about the special qualities that your kids have and spend Valentine's Day building body positivity!


Mail
Share the love with other people. Take some of that finger art and create personal cards and letters to favorite friends! Write special notes and practice their letters with notes created just for the people they love!
Add a hint of mystery by sending it from their secret admirer … That should get the giggles going!



Celebrate love all year long! How do you incorporate special celebrations and traditions on Valentine's Day? Let us know below or share with us in our Facebook VIP Group. And don't forget to tag us on social media @LittleSleepies in your favorite Valentine's Day collection item!