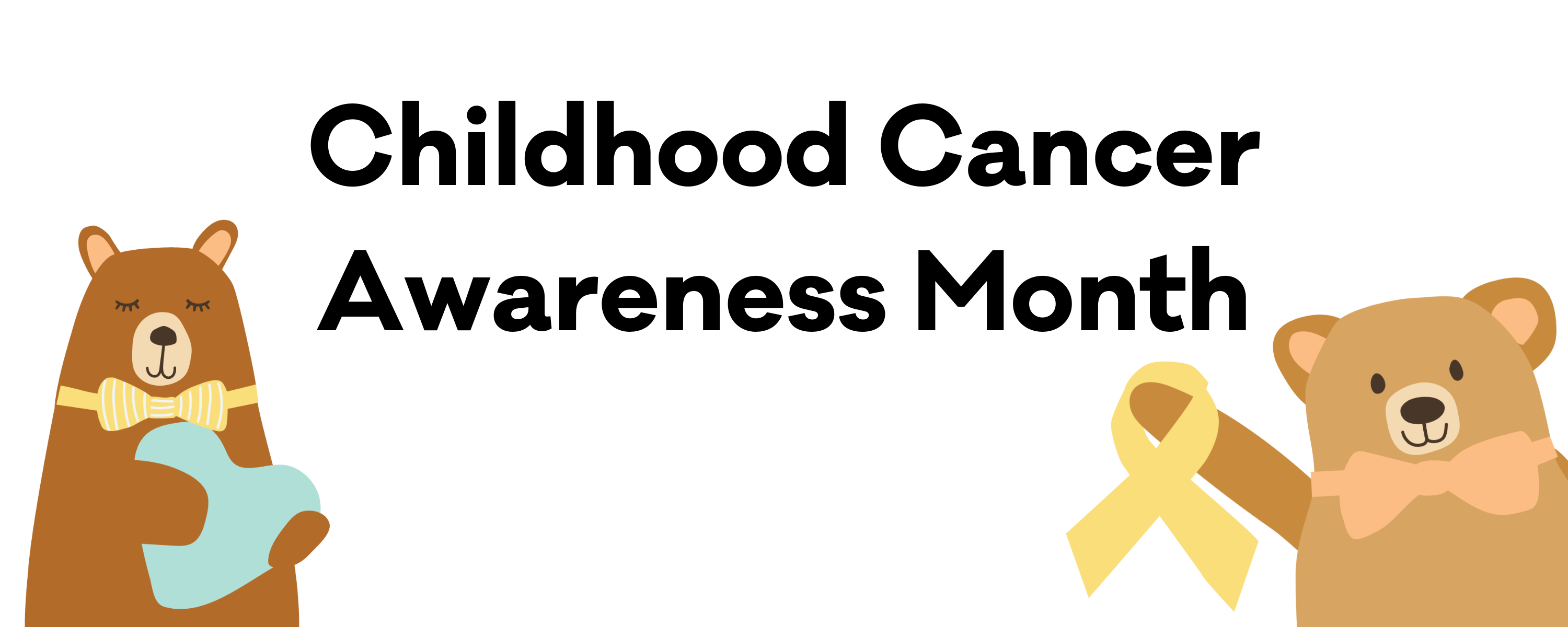 September is Childhood Cancer Awareness month - a time to increase pediatric cancer awareness, support families facing a diagnosis, and raise funds for research and prevention. Cancer is the leading cause of death by disease in children under the age of 15 in the United States, and it's a cause that's so important to us. That's why we donate a portion of all profits to Alex's Lemonade Stand Foundation (ALSF).
We had the opportunity to speak with the family of childhood cancer hero Scarlett. We loved learning more about this special two-year-old and how ALSF has made a difference in her life. Learn about Scarlett and her experience through this interview with her mother, Morgan.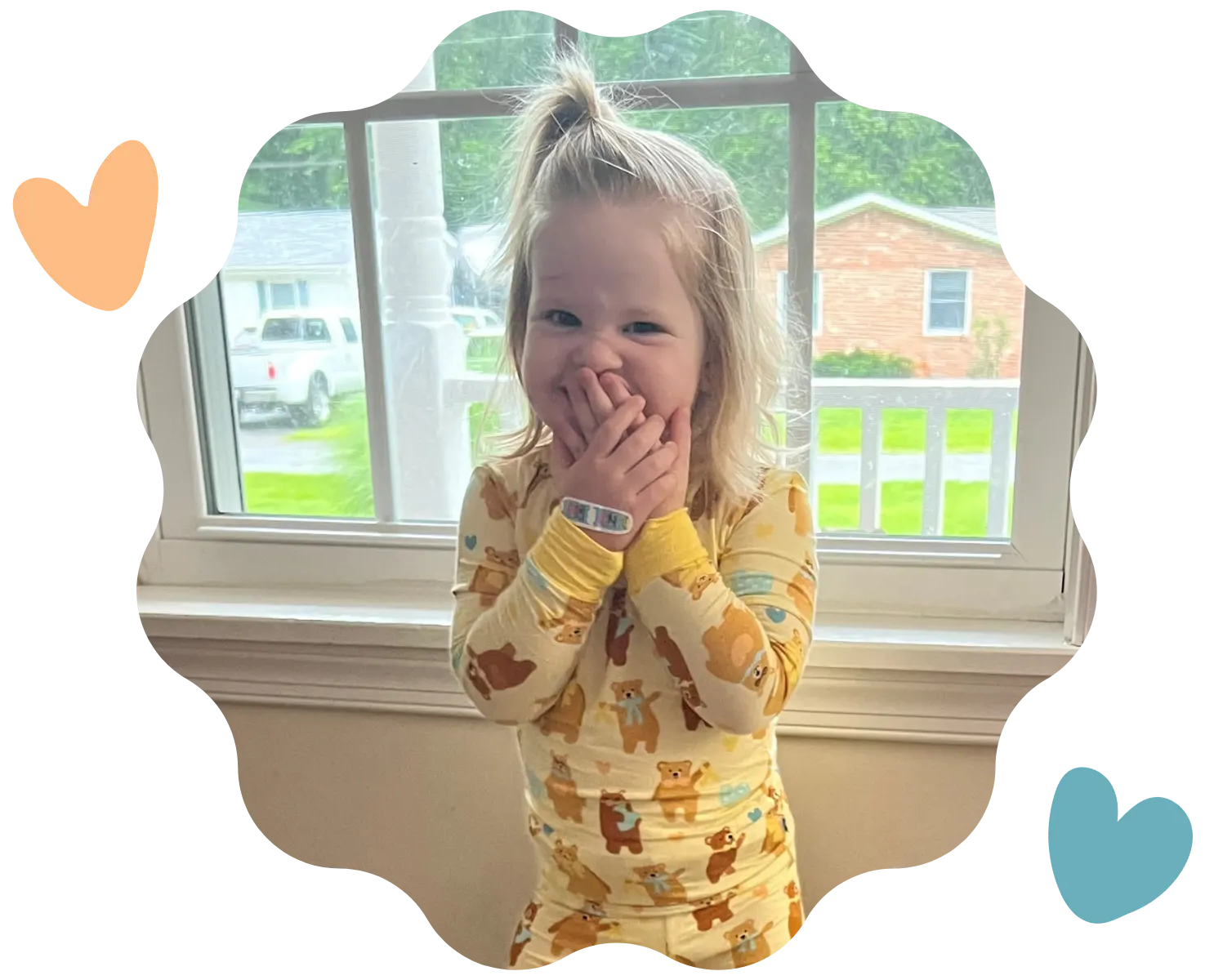 How old is Scarlett?
Scarlett just hit her half birthday and is now two and a half years old.


What are some of her favorite things?
Scarlett loves to go for walks outside to the park or ride her scooter (she's so fast!). She enjoys being outside any chance she gets. And, like every other toddler these days, she's really into watching Cocomelon and Blippi.


What else makes her special?
Scarlett has always been a happy and smiley girl. Even throughout her intense treatments, she was always willing to give the staff and doctors a smile, even as a tiny baby. One doctor wrote in her chart that she has a bubbly personality and friendly demeanor — so it's clinically documented in her files! Now at two, she is always full of smiles and friendly to anyone she meets.


What is her experience with ALSF? How did they make a difference in her life?
During the start of our treatments, I was constantly researching everything I could to learn more about neuroblastoma. I read an article about advances in treatments for neuroblastoma, and ALSF was cited as the support for the research. I previously heard about ALSF through a friend who had hosted a fundraiser and knew we wanted to be a supporter too.
During Scarlett's treatment, we started our first Million Mile fundraiser and have done it every September since 2020. Alex Scott herself was diagnosed with neuroblastoma which made us feel ever more connected to helping to advance the cause of funding more research for better treatment and outcomes for childhood cancer.

What advice can you share for families going through a cancer diagnosis?
My advice would be to know that support comes in many different forms and can come from places you never considered. Additionally, it can help to be willing to share your story — both your family's journey and your warrior's. I kept a lot in for a while but was encouraged to write it down by a nurse so that I only had to tell it once but also to look back on it and help others who might go through it later. The more I started to share, the more support I got. Even some of the simplest check-ins spoke volumes of us all. We also learned a lot from others going through difficult times and how they came out of it.


How can other families help support childhood cancer families?
I think the greatest thing families can do is continue spreading awareness about childhood cancer and ways to improve the treatment outcomes. Unfortunately, with only 4 percent of the funding that goes to childhood cancer research, we need more people to be a voice to help those kids who need it the most. Additionally, if families know any families going through a childhood cancer journey, a simple kind word can go a lot way for them though it may not seem like much.


What else would you like to share?
One of our friends just thought it would be kind to send us our first pairs of Little Sleepies pajamas, especially once she realized there was a partnership with ALSF and what it would mean to us to have them. This sort of small gesture can feel 10x more impactful to us.

We're so grateful to Morgan and Scarlett for so willingly sharing their story to help raise awareness for childhood cancer and for ALSF. If you're interested in getting involved with ALSF, there are many ways to contribute in addition to your purchase. Visit their website to learn about all the opportunities to get your family involved, from hosting a lemonade stand to running a virtual race together.