Pride is a particularly important time of year to engage your family with conversations that help build a safer, more inclusive world. Pride Month is celebrated each year during June in honor of the 1969 Stonewall Uprising in Manhattan. Since then, cities all over the world celebrate and bolster LGBTQ+ rights movements with events and stories.

We're always looking for creative and fun ways to celebrate and connect in meaningful ways, and Pride Month is no exception. Find time during the month of June - and all year - to bring your family together to continue learning about inclusivity and practice kindness.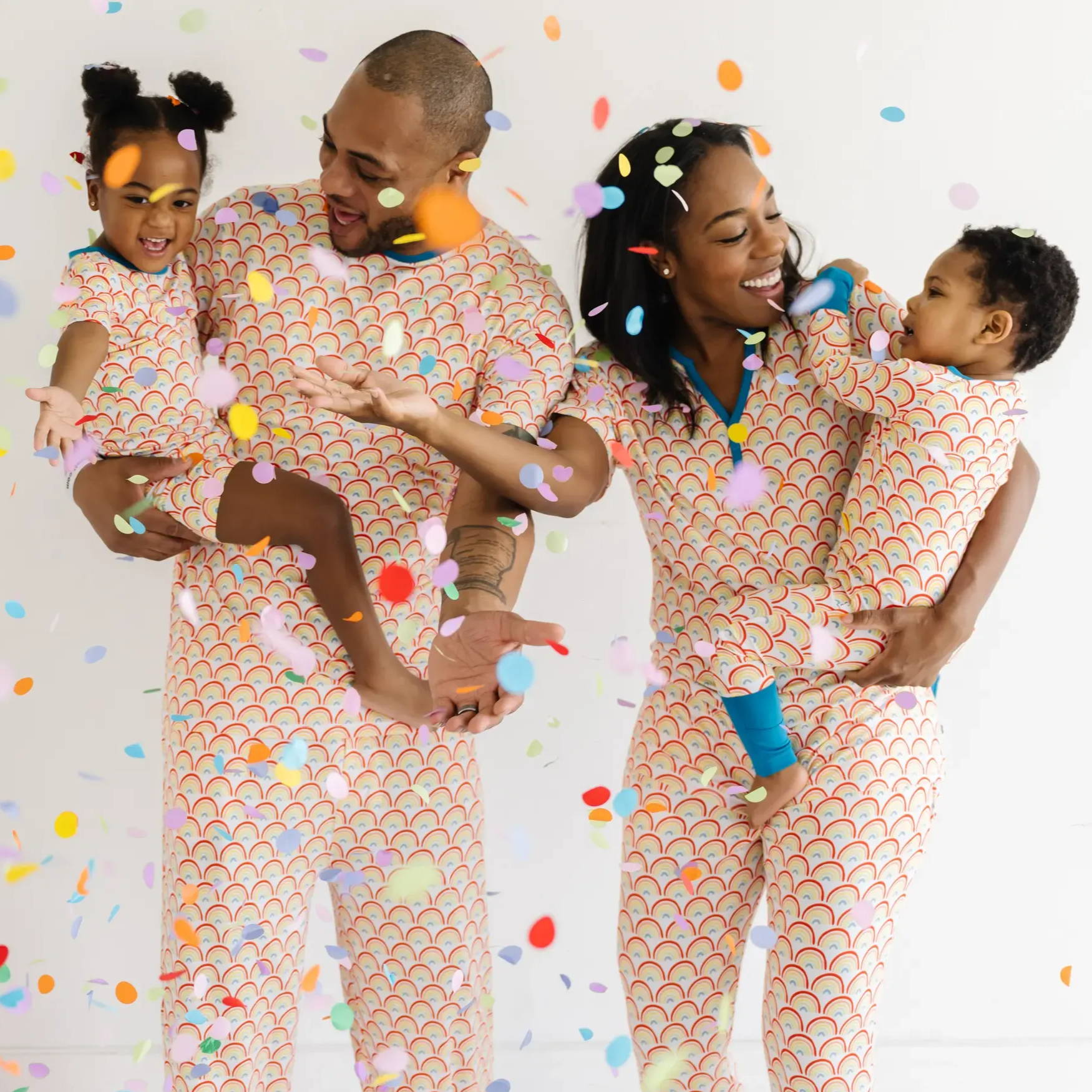 Here are some ways to bring the family and your community together during the month. What to wear? We have something for everyone with our Limited Edition Primary Rainbows print and Signature Rainbows collection.

---
Craft with rainbow art and decorations

Pride isn't just about fun colors; it's about the meaning behind the rainbow flag and other LGBTQ+ flags that support the communities. The rainbow flag is a symbol of lesbian, gay, bisexual, transgender (LGBT) and queer pride and LGBT social movements. The colors reflect the diversity of the community and the spectrum of human sexuality and gender.



Here are fun ideas on how to craft with the rainbow in celebration of Pride:
Create fun images on rocks and place them in your community to share the message of love and inclusivity.


Use chalk art on the sidewalk, driveway, or other space with rainbow hearts and your family names.



We are big fans of this collection of

fun rainbow crafts

for kiddos of all ages curated by Equalli.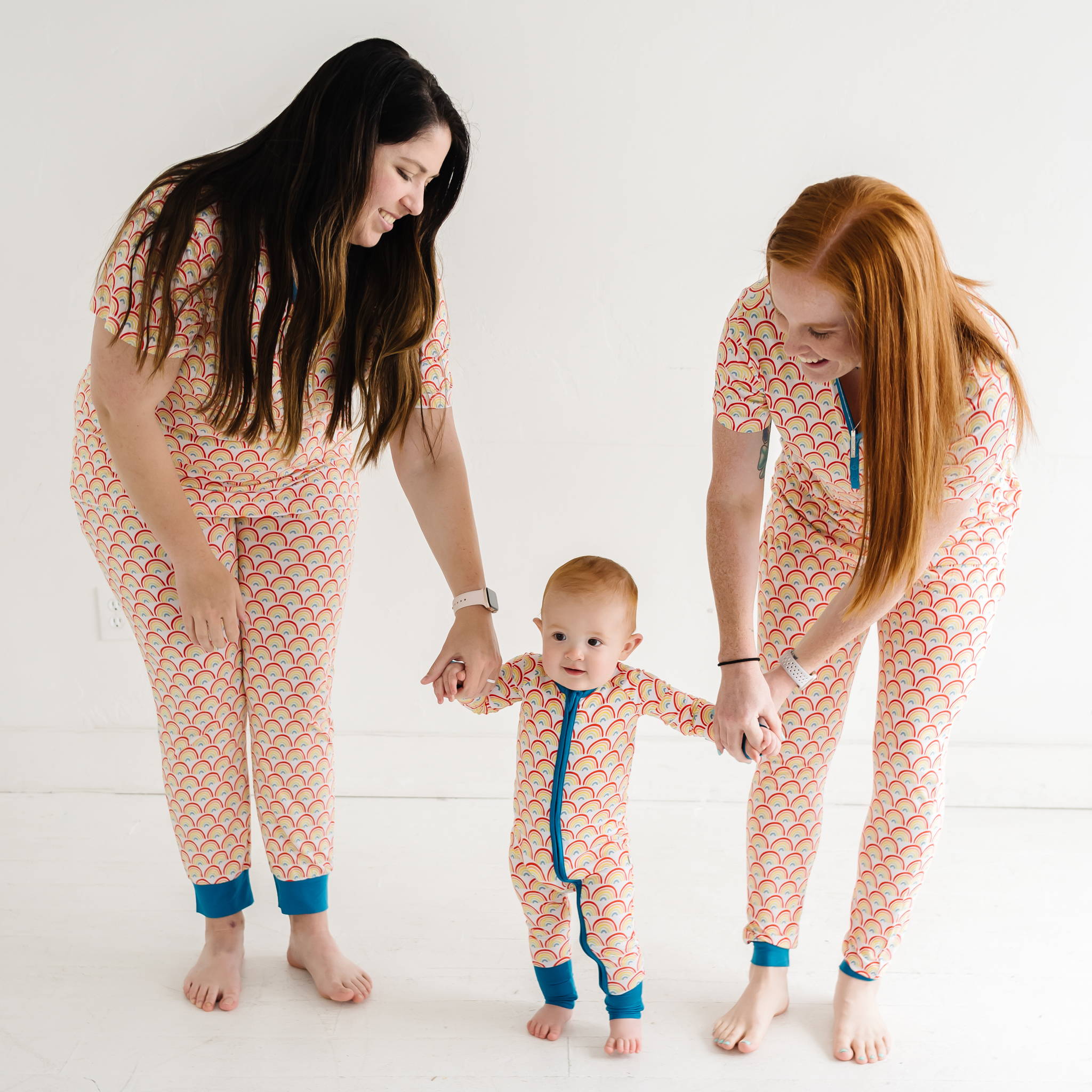 ---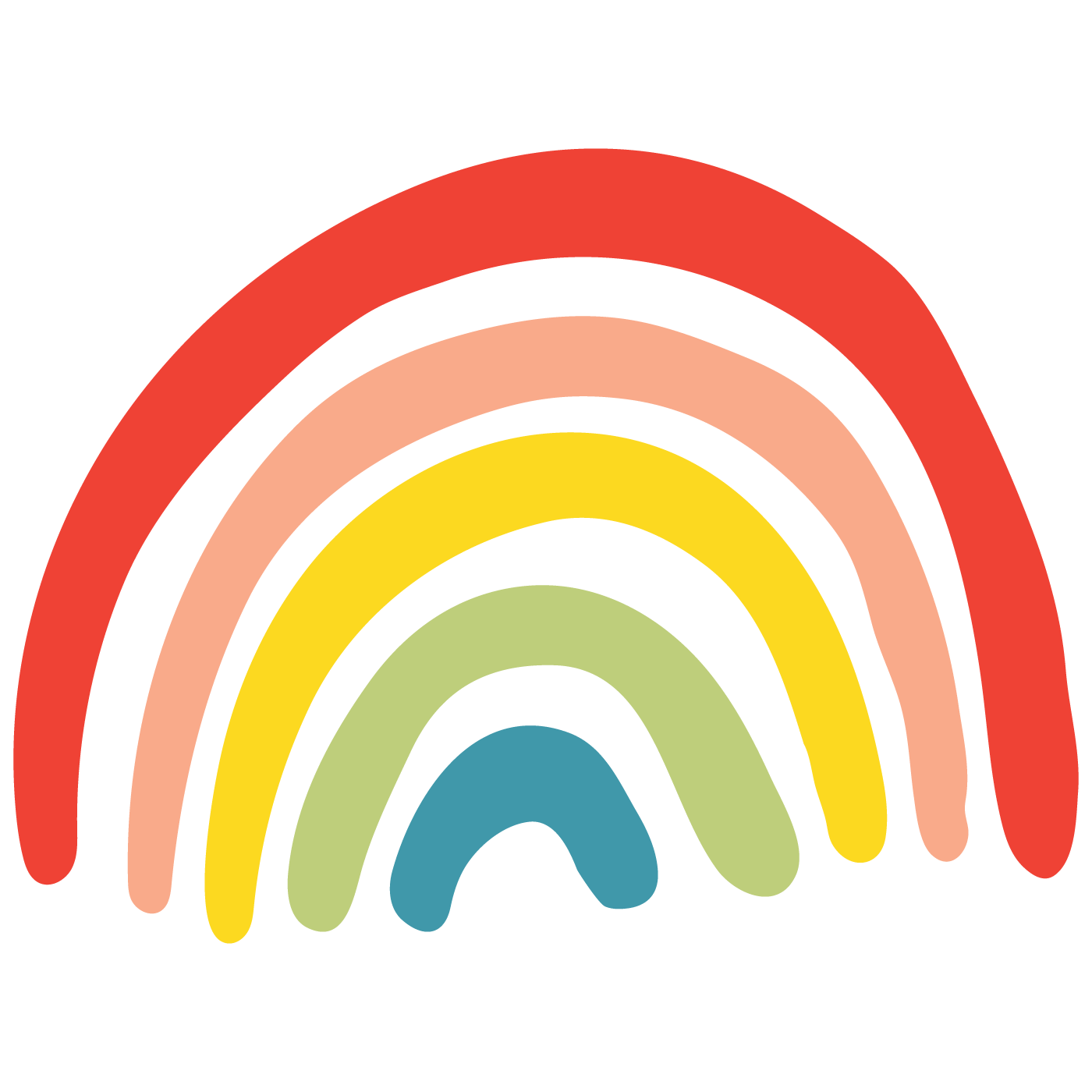 Attend a Pride parade, festival, or community event

Connect with your community and celebrate together with both virtual and in-person events. Looking for something near you? The Smithsonian's virtual Pride events website is a helpful resource!

---
Stories that inspire inclusivity with LGBTQ+ characters


When was the last time you went to your local library? June is a busy time with summer vacation and little minds looking for big stories. Find out if your library is hosting storytimes with stories focused on LGBTQ+ themes. The team at the Los Angeles County Public Library is celebrating Pride Month with stories, songs, and rhymes while learning school readiness skills.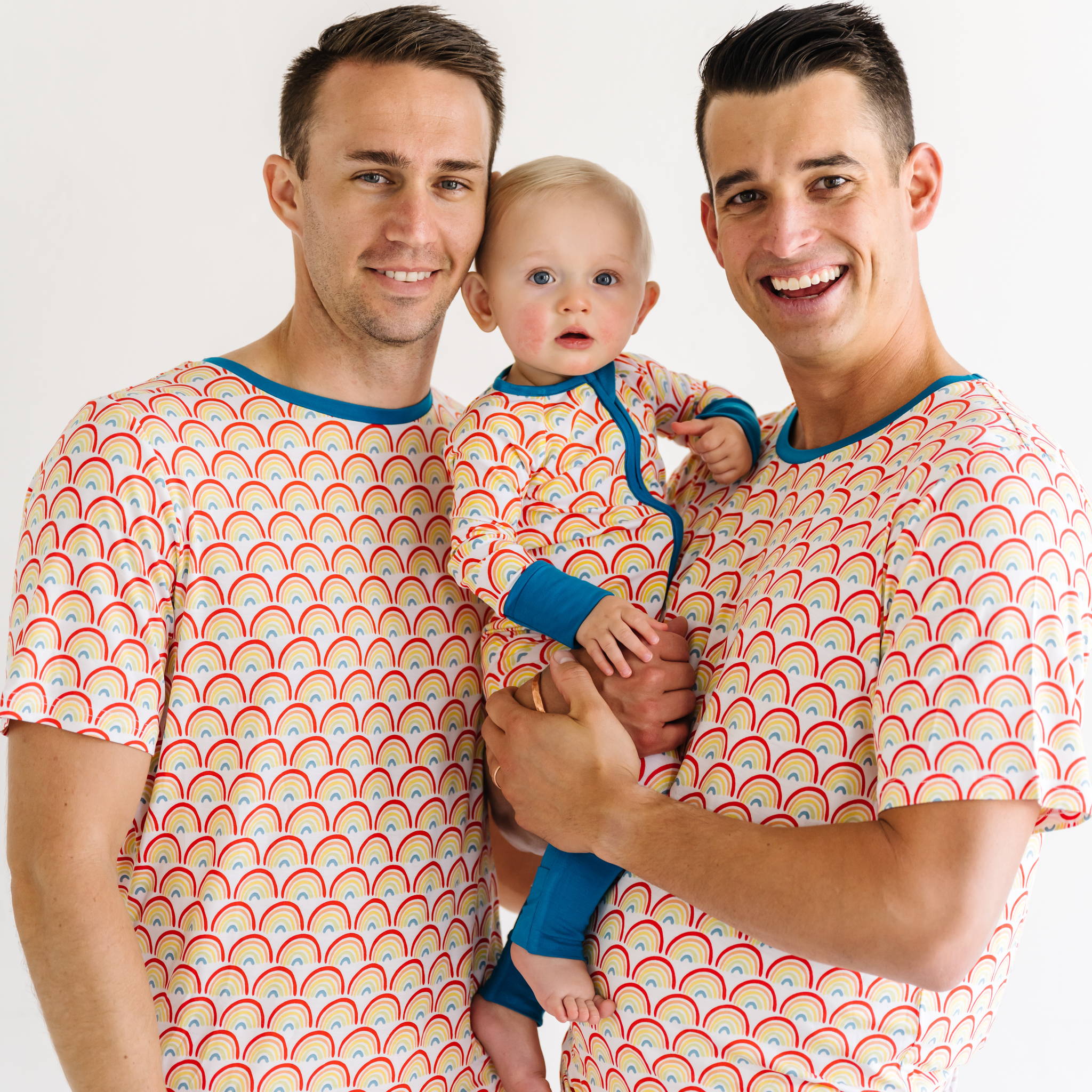 Bringing home books to read all month is also an easy way to share stories at any time. Here are some favorites:
Love Makes a Family

by Sophie Beer

Pride: The Story of Harvey Milk and the Rainbow Flag

by Rob Sanders

Julián Is a Mermaid

by Jessica Love

Mommy, Mama, and Me

by Lesléa Newman

And Tango Makes Three

by Justin Richardson and Peter Parnell
Use these books as an opportunity to start conversations with your family. Talking about Pride makes a difference on how your kids see the world, and it gives them an invitation to ask you questions.
---

Dancing is a form of communication and connection through movement that ultimately creates a diverse and inclusive global community. LGBTQ+ performers make countless contributions to the dance community and offer representation to queer audiences.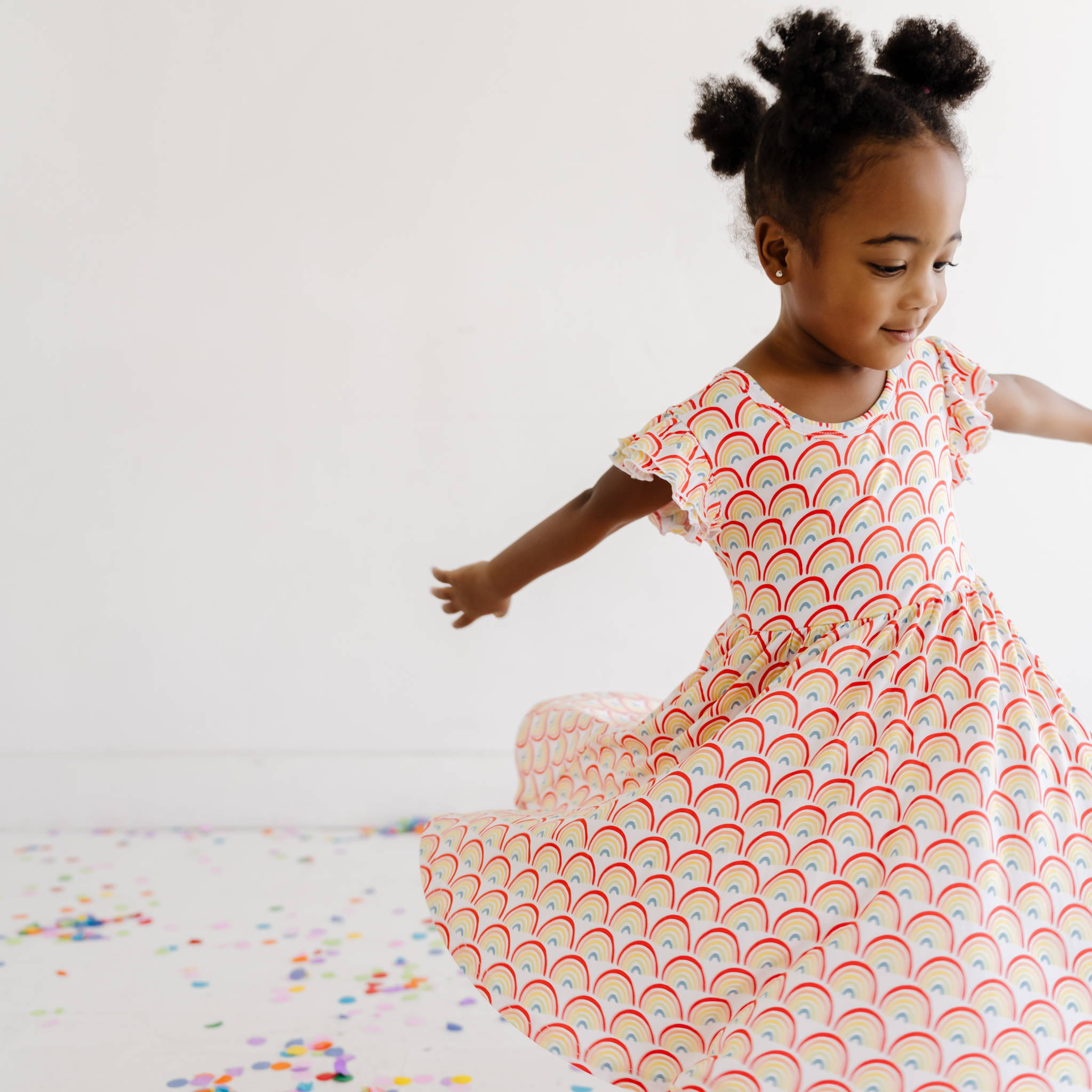 Encourage your littles to express themselves during Pride month in the form of dance! Put on your best tutu, Little Sleepies Rainbows Twirl Dress and scrunchie socks and get ready to dance until the giggles run out. Check out Spotify's Pride page which features empowering music by LGBTQ+ artists.
Make sure your furry family member is sporting their Rainbows Pet Bandana for the encore.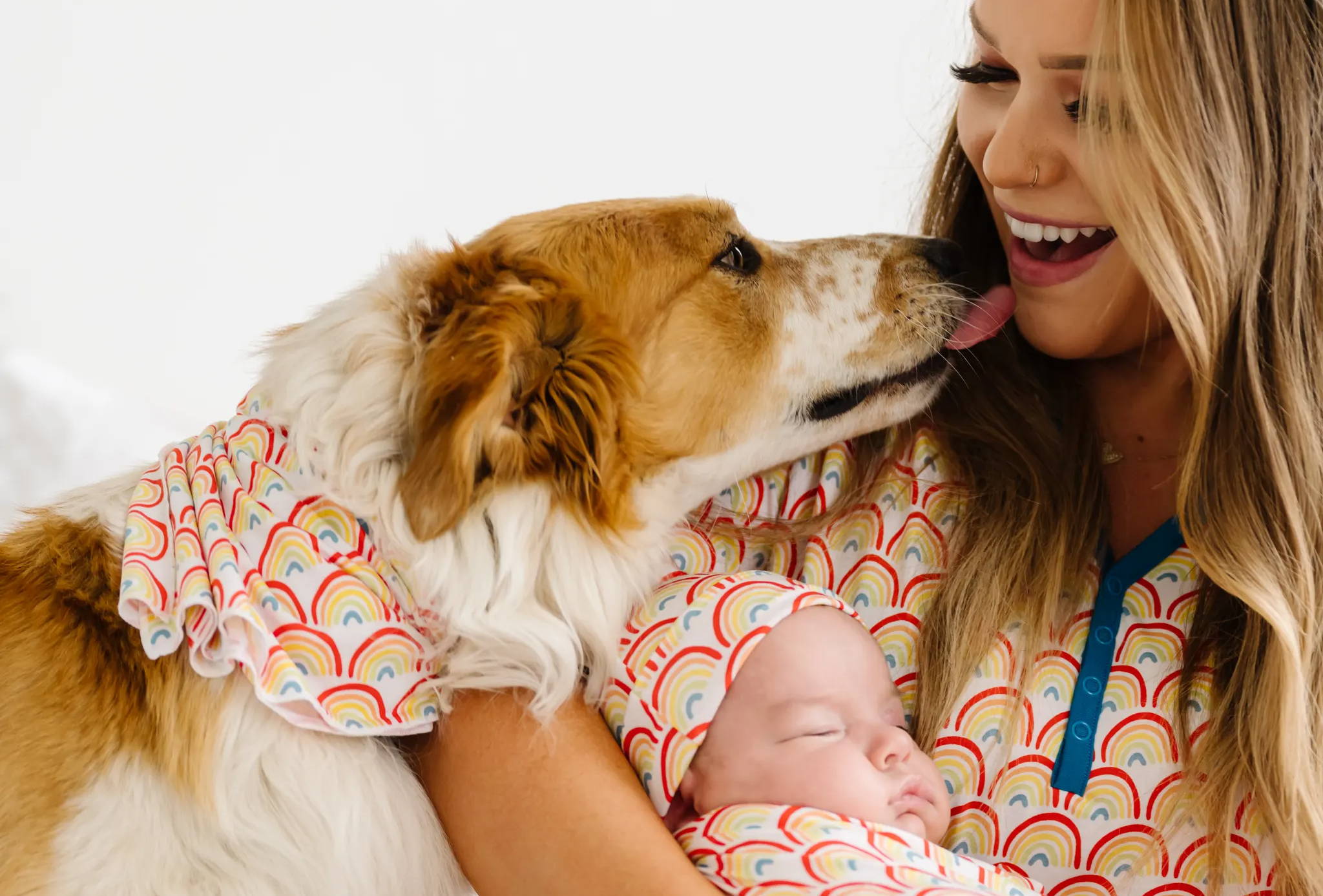 ---

How does your family celebrate Pride and share stories of inclusivity and kindness? Do you have a favorite book that you love to read with your kids? Have you had conversations with your kids that you can share with us?
Tell us more below in the comments or on the Little Sleepies Facebook VIP Group. If you're celebrating Pride in your favorite Little Sleepies jammies, tag us on Instagram.


Written by :
The Little Sleepies Team

Our Little Sleepies Team loves to create content for the whole fam.