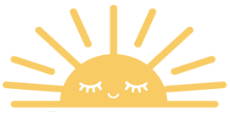 Summer is heating up and it's time for outdoor picnics, walks, and fun in the sun! Since little ones have extra sensitive skin, you can help them beat the heat with these top tips:
---
---
Babies cannot regulate their own body temperature so it's important to dress your little one in loose-fitting, breathable baby clothes. Single layers are best when temperatures rise above 75 degrees. If you feel warm, chances are good that your baby does too! Keep watch, and if they feel hot to the touch, cool them down quickly with spritzes of water or a cool compress.
---
Look for baby clothes that cover as much skin as possible. Babies under six months cannot wear sunscreen yet so UPF clothing provides a much needed layer of protection. Our Lunaluxe™ bamboo fabric is hypoallergenic, breathable, and is UPF 25, which means only one-25th of ultraviolet rays pass through the fabric.
If your baby is older than six months, you can apply sunscreen 30 minutes before going outdoors. Reapply every two hours, especially if your little one gets wet or sweaty. Don't forget exposed fingers and toes! For those under six months, our Zippies and Crossover Sets have fold-over mittens and cuffs to cover them!
---
Seek shade wherever possible to keep your baby cool and protected from direct sunlight. Bring an umbrella if you're headed to the beach or park your stroller underneath a tree while at a barbeque or pool. If you leave your baby in the stroller, never drape a blanket over the top to block out additional sunlight. This reduces air circulation and can raise the temperature to dangerous levels.
---
Hats are also essential for protecting your baby from the sun. They not only prevent sunburn but also block UV rays from damaging your little one's eyes. When looking for the perfect sun hat, look for ones that completely cover your baby's face, ears and neck. Bucket hats are a great choice!
---
Avoid going out in the middle part of the day when UV rays are the strongest.
According to The American Cancer Society, UV rays are the strongest between 10 am and 4 pm. Early mornings are the best time to beat the heat and protect your skin, so take advantage of those early morning wakeups and enjoy a morning walk or playtime in their favorite Sleepies!
---
Keep your baby hydrated by offering them extra fluids to avoid the risk of dehydration. Babies under six months cannot have water so only offer breastmilk or formula.
---
Consider giving your baby a bath after being outside on a hot day. This will help them cool down quickly, not to mention it will save you an extra step later at bedtime. Talk about a win, win!

We hope these tips are helpful for the coolest summer ever! For more summer skincare tips for babies and toddlers check out our summer skincare guide.