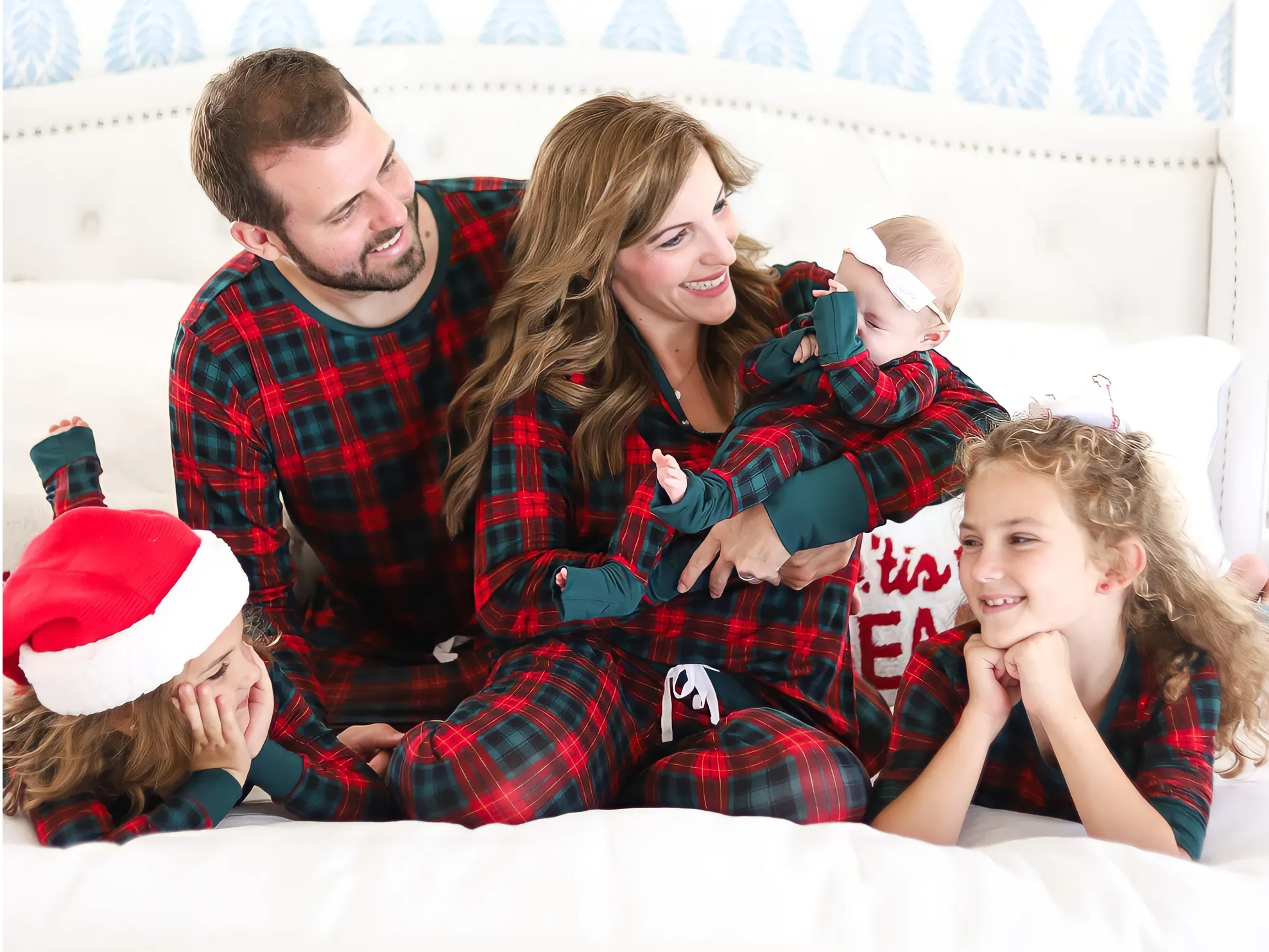 It's the most wonderful time of year to wear your Little Sleepies matching pajama sets! Our matching sets bring endless joy to your special holiday events and the making of family memories. We've got something for everyone this season, and building the perfect family matching moment has never been merrier.
All of our matching pajama sets are made with Lunaluxe™ bamboo viscose that's super comfy, cozy, and available in sizes from micro-preemie to 3X. So, where do you wear these adorable matching sets? Here's how you can bring matching to the season.
Pack your bags because you're about to travel in style. Matching pajamas for the entire family is the perfect way to enjoy a road trip, train ride, or airport security line. With comfort in mind for all forms of transport, our matching sets for the holidays should be first on your packing list.

For additional comfort, match with cozy Cloud Blankets for an easy layer on the plane and snuggles in the car.
Line everyone up for the most precious family pictures in our matching pajamas for holiday get-togethers. Elevate your family holiday card with a festive print that reflects your personality. And don't forget your furry family member!
Kids love matching with mom and dad, siblings, cousins, and friends! Getting them in our designed-to-match-with-everyone styles will make you believe in the magic of Christmas.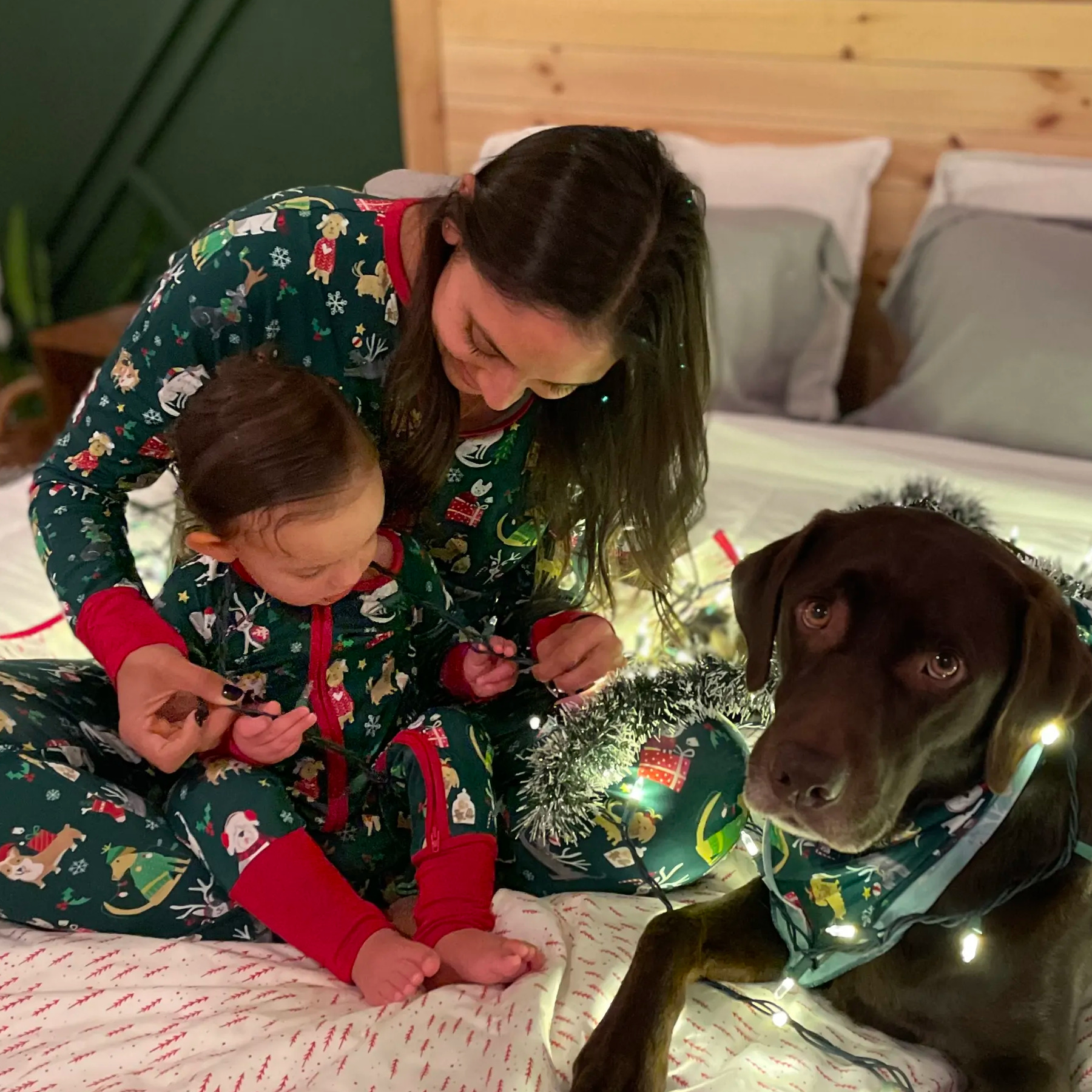 Light the menorah, play the dreidel game, and eat all your favorite Hanukkah foods in our Hanukkah Sweets PJs matching sets. Celebrate for eight days by changing it up with a cozy sweater for a cute and festive outfit that makes the festival of lights extra special!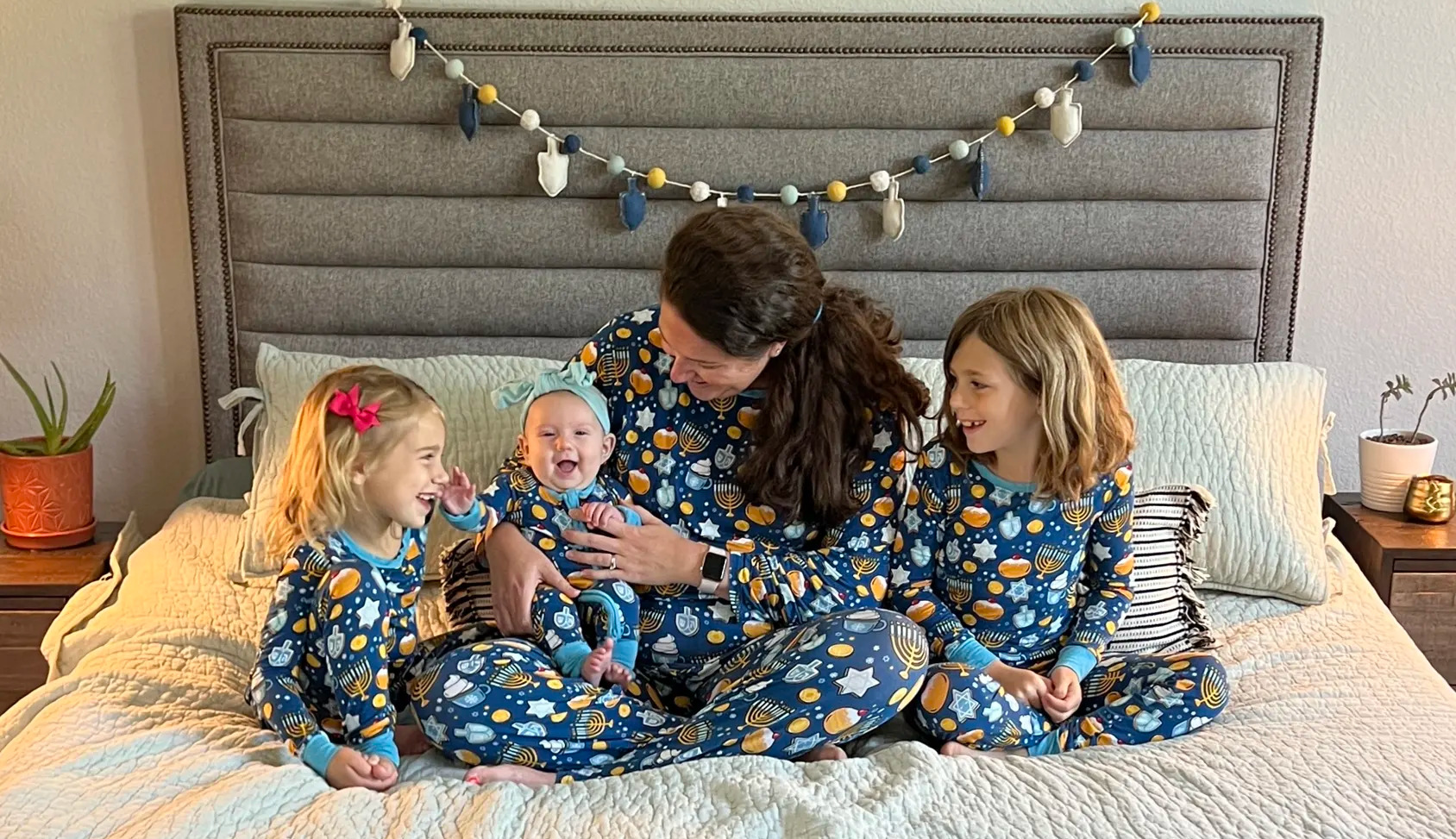 Let the holiday movie marathon take the lead role this season in your coordinated pajamas. Sleepovers with best friends and family are the perfect time to get comfy for the occasion. For your littles, surprise them with a matching Sleepyhead Lovey to join the audience.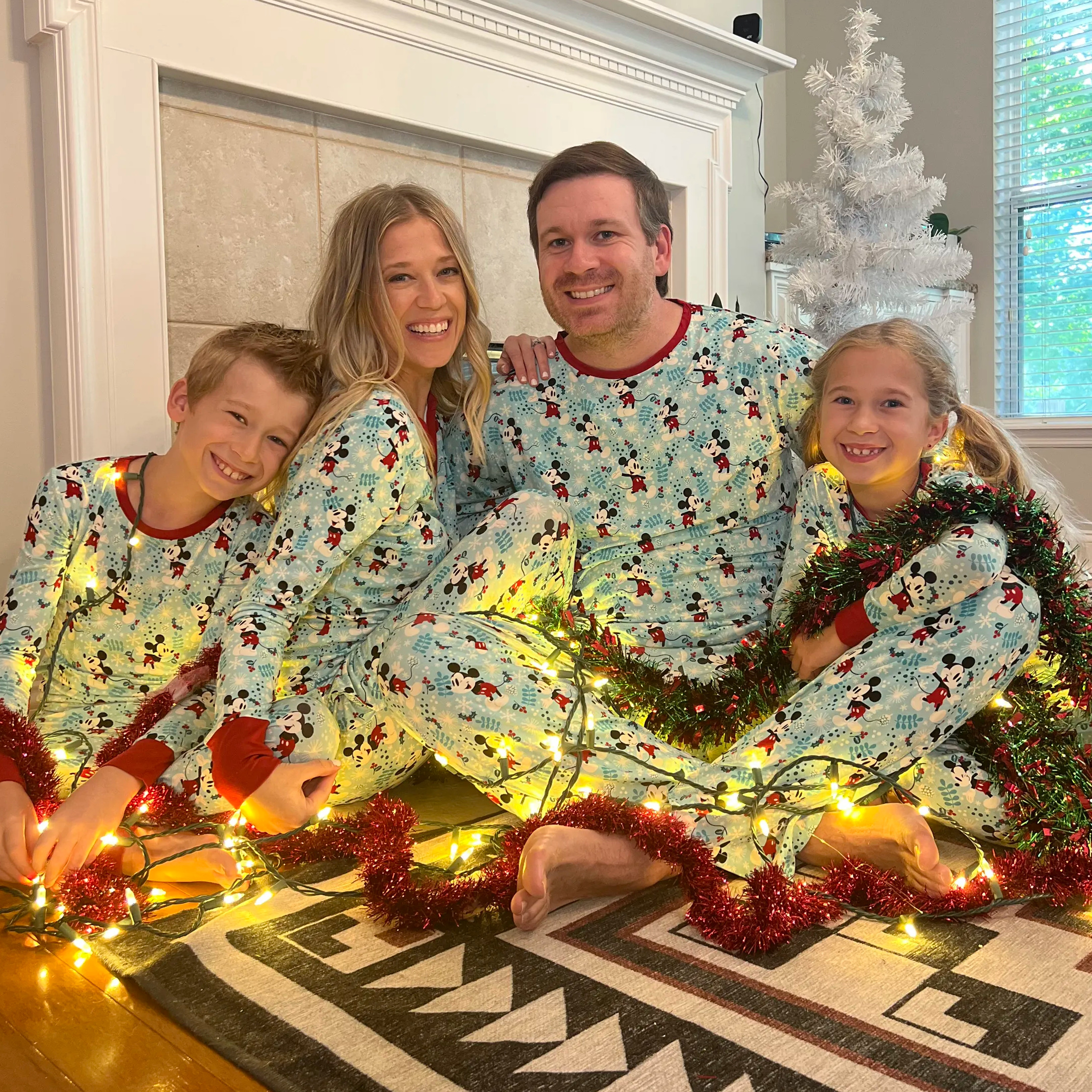 Watch them light the Christmas tree in the middle of the town square in the cutest matching pajamas in the crowd. Get ready for the big holiday show by dressing in your spirited holiday PJs! The key is to be cozy and spruce it up.
For chilly nights outside, our seasonless fabric keeps them warm and cozy when the temperature drops. Add a few layers to coordinate with the family, like our Holiday Red Pom Pom Knit Sweater and Heather Charcoal Knit Sweater.
Whether you have a sweet or savory tooth, baking together this time of year is definitely on your to-do list. Line up the flour, sugar, and matching pajamas for the family or girls' night in! We love to see you bring your favorite people together around the art of baking and laughter.
The big guy is ready to hear what your kids want this year for Christmas. So make sure the family is in their matching best with our pajamas made to get Santa's attention. And because they're too cute for ugly sweaters, add a layer like the Emerald Pom Pom Knit Sweater. This cute moment is definitely going to make your family Santa's favorite!
Let's get merry and coordinate a festive-filled holiday party in matching pajamas. Give your guests a theme - holiday, of course - and watch the creativity sleigh all night. And for the kids, get them in and out of party mode by layering with the Caramel Knit Sweater.
Tuck everyone into bed the night before Christmas with matching pajamas to make the morning marathon more special. Watch the kids run through the hallways and into the pile of presents in the cutest jammies.
Take pictures, show enthusiasm, and accept all high fives in matching pajamas. The goal is merry and bright!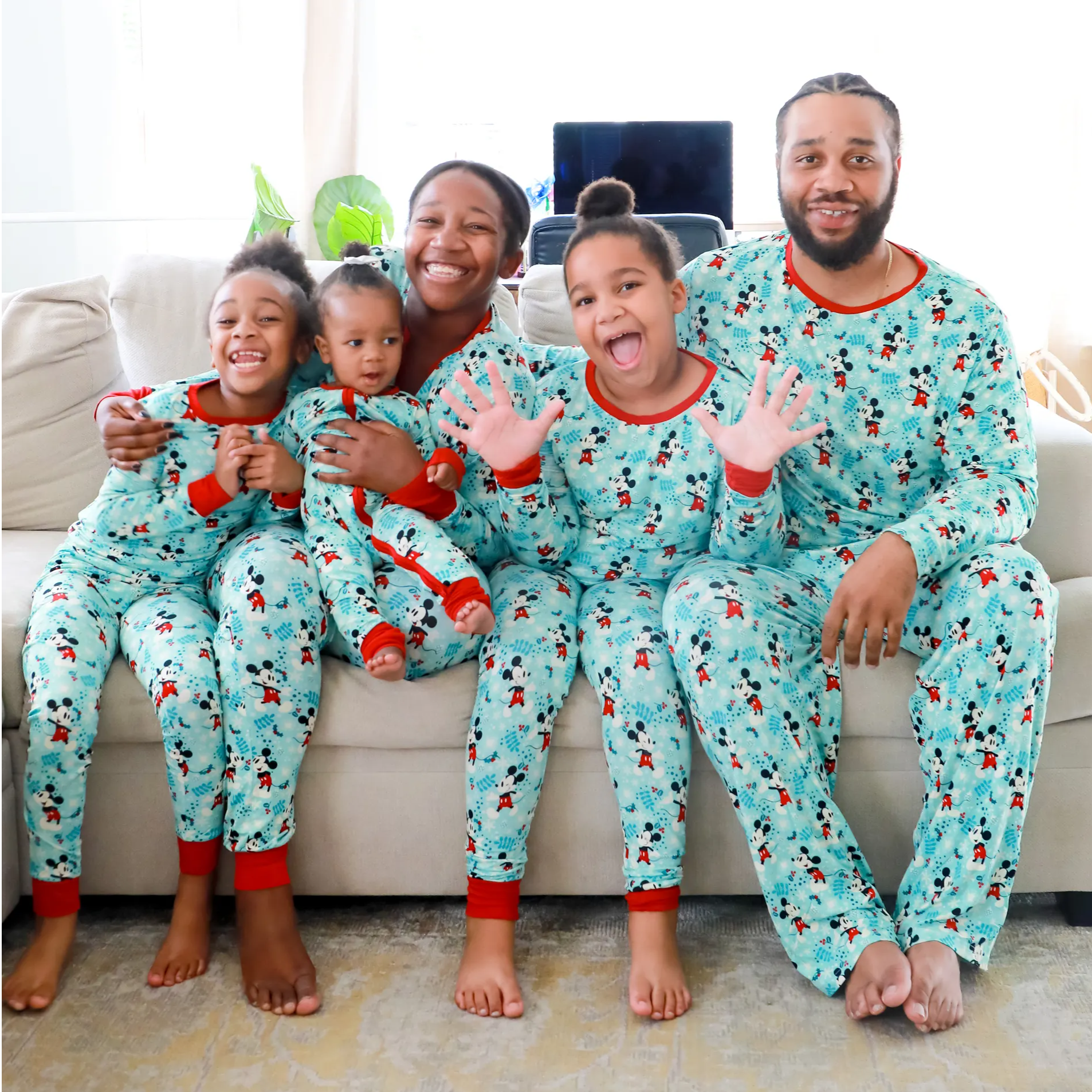 There's still time to coordinate with everyone on your holiday gift list. Check out our Family Matching Bundler, and choose the perfect print that everyone will love. How do you incorporate matching pajamas into your holiday schedule of events? Share below, show us on Instagram, or post on our Facebook VIP Group. We love to see the matching pajama trend out in the wild!