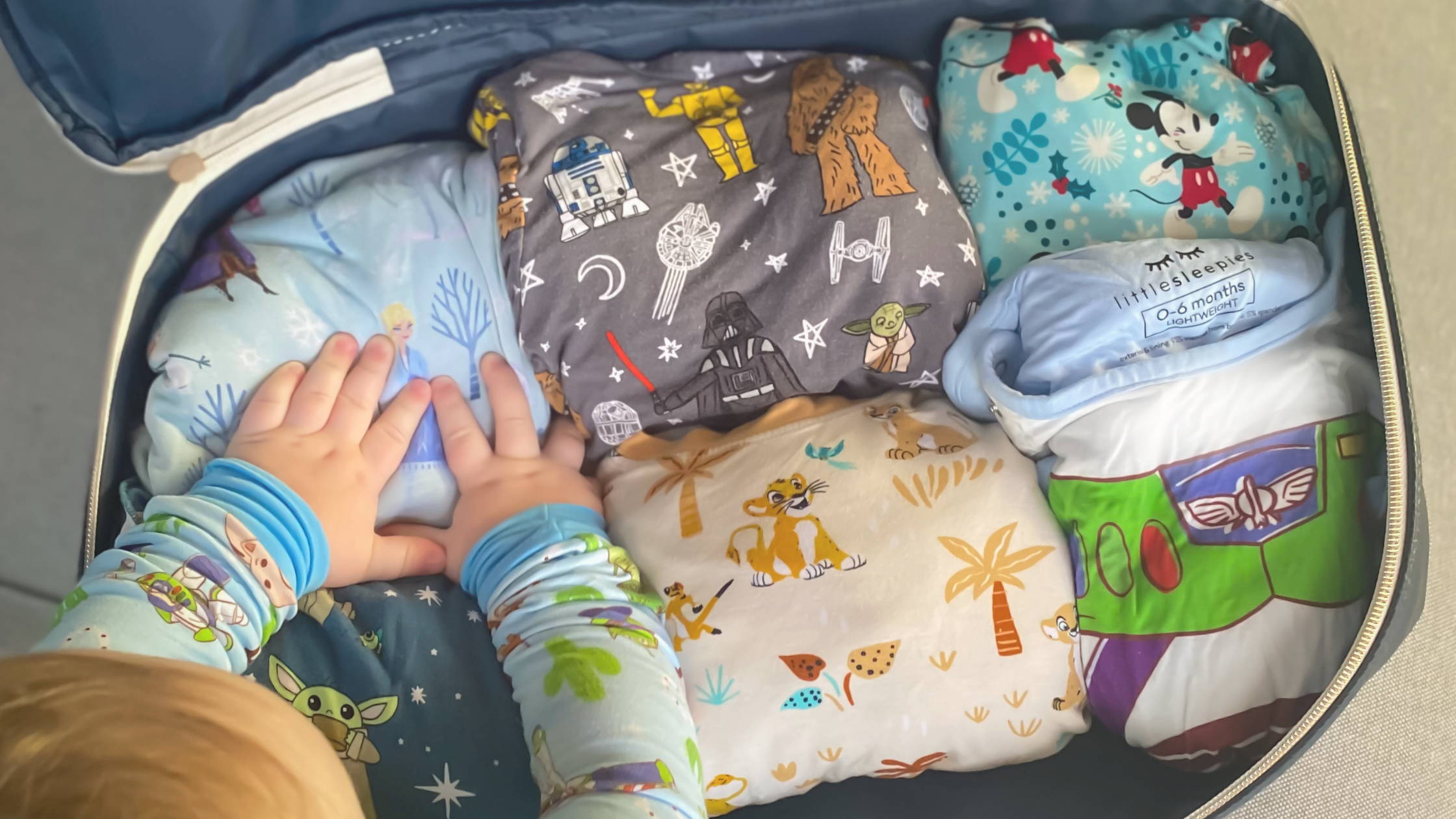 Planning a family wardrobe for a family vacation or trip to your favorite theme park takes research, patience, and Little Sleepies. Lucky for you, we can help make your small and big kids vacation ready with practical and comfortable clothes that turn up the cuteness dial.
How do you get ready for a fun-filled family trip? Here are suggestions on what to pack and how Little Sleepies will add magic every step of the way.
Before you begin to pack for a big visit to the theme park, surprise them with matching sibling pajamas featuring their favorite Disney character. Whether you surprise them the day before leaving for the Magic Kingdom or create a fun countdown, our Disney designs will definitely jump-start the excitement!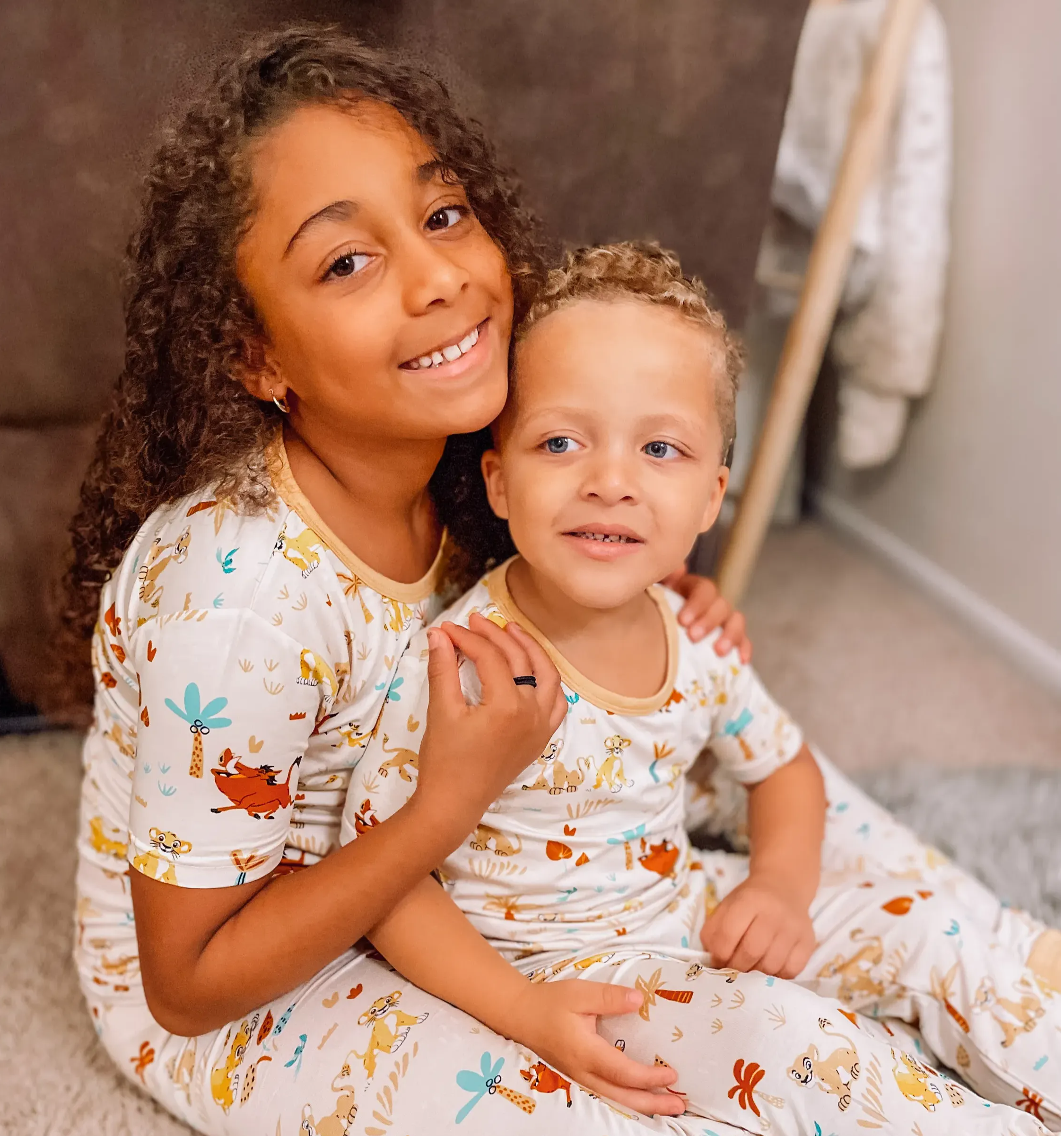 Photo courtesy of @sakora.tetreault
If your little one is bringing a Disney character to life, let us help dress them in the Little Sleepies Short Sleeve Bodysuit. Our solids pair well with tutus, princess dresses, and superhero capes! It's also a great backup option if the costume doesn't last as long as the glass slippers.
Our Bodysuits, Rompers, and Two-Piece Pajamas are made with our signature bamboo Lunaluxe™ viscose fabric, with no itchy tags, and the cotton is breathable. It's also a must for kids with sensitive skin or eczema and features natural UV protection of 25 UPF for long days in the sun.
Get them jet-set ready with Little Sleepies Zippies in different designs and solids made for matching. With ​​fold-over foot cuffs, those little toes are safe from unpredictable temperature changes on a plane.
Our Two-Piece Pajamas are made for travel to play! Don't waste time looking for a new outfit when Little Sleepies is comfortable enough to transition with you. Add a favorite shirt or snazzy sneakers and get ready to meet Mickey and Minnie Mouse.


Whether you're going on a trip in January or August, the weather can be unpredictable. Our seasonless fabric keeps them cool during a sunny day and warm and cozy when the temperature drops.
Little Sleepies Shorty Rompers in solid colors are the perfect warm weather clothing staple, and the Short Sets keep bigger kids cool. Easily transition with extra layers like these joggers and leggings. And let's be honest, it's also a good idea to prepare for a change of clothes if there's an ice cream cone on the agenda.
If you're watching the fireworks and nighttime spectaculars, get them in their Disney Zippies before the brilliant light show for a quick transition to bed.
Let the activities begin - in Play by Little Sleepies. From Twirl Dresses to Tops and Bottoms, this collection is your perfect packing item for active kids skipping down Main Street.
Let them run between rides and jump for excitement each time they see their favorite character! And if you need a fairy godmother, take them to ​​Mickey's Toontown. Play by Little Sleepies was made for movement.
Help them make their wishes come true by tucking them into bed in their favorite Disney jammies. When the energy runs out, our soft pajamas help recharge the batteries.
But the kids shouldn't have all the fun! Pack your bags with comfortable and breathable Disney pajamas made for a goodnight's sleep. Our Disney pajamas come in matching sets for the entire family, too - this will be the main attraction for family movie night.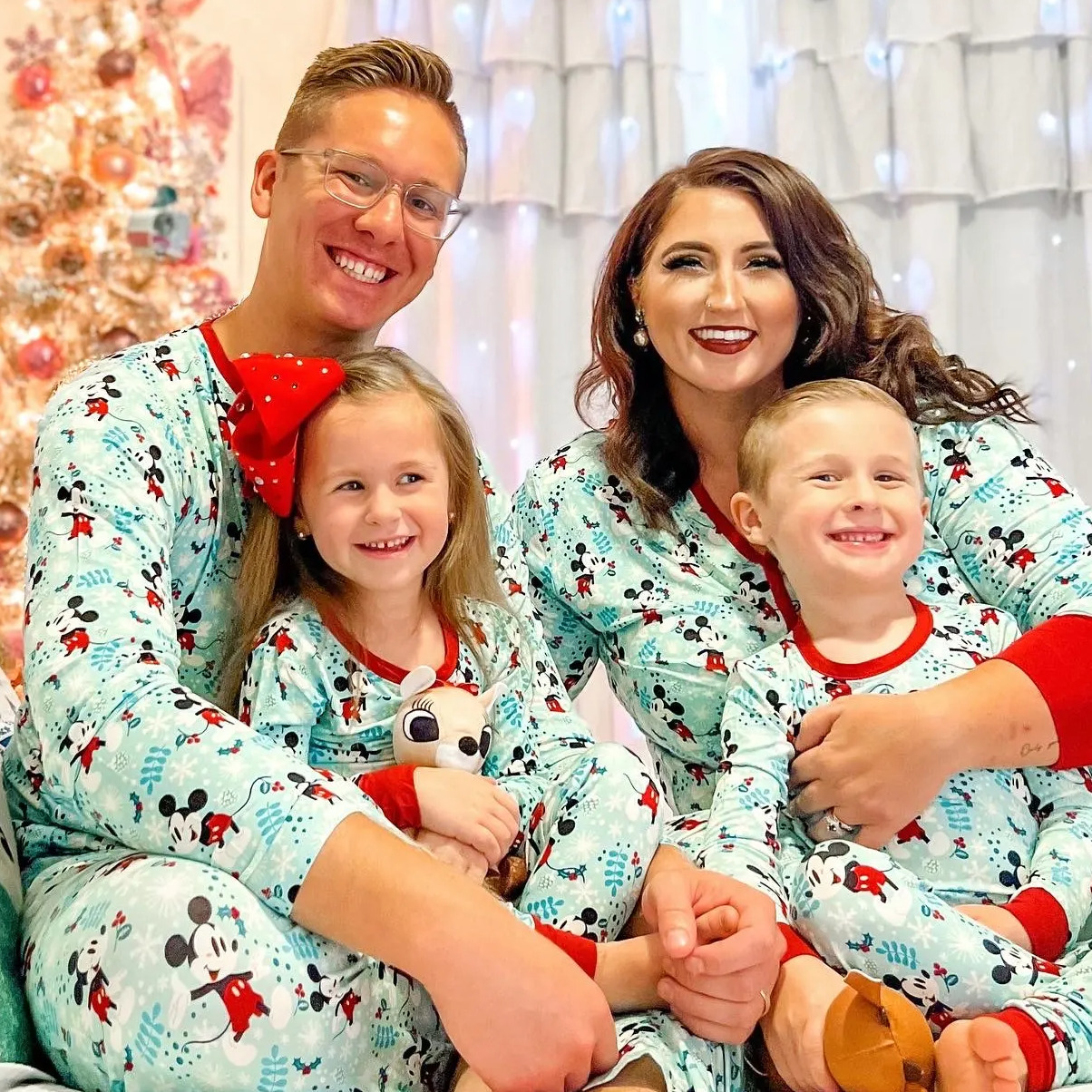 Photo courtesy of
@marvelous.mrs.morin
Getting dressed for bed is just one piece of the sweet process. Snuggle your babe in a Little Sleepies Sleepy Bag. The easy snaps are there for dressing and nighttime diaper changes - perfect for safe sleeping while away from home.
And while you're sleeping in a new place, add a Swimming with Nemo fitted crib sheet to keep your baby comfortable.

Since launching the Disney | Little Sleepies Collection, so many of our parents have shared pictures and advice on what to wear on vacation to their favorite destinations, including the parks. We included some advice here but would love to read how you pack for a trip. Share your favorites with us on the Little Sleepies Facebook VIP Group.