Packing your hospital bag can be overwhelming!
There are so many suggestions for what you should bring. How do you decide what you will actually need?

Nicole of Once Upon a Bebe is getting her hospital bag ready for the arrival of her little boy! She shared her must haves for what to pack for coming home from the hospital! Here's her advice:

Keep it simple and comfy. Remember that the hospital is going to have everything you need from a sanitary and medical standpoint. Your job is to pack the comforts of home to help you relax in the first blissful days of motherhood!

Comfy Pajamas
You'll want something soft and safe for babies sensitive skin to touch in those first few days of life. This is why I love Little Sleepies Women's PJ's. The Lunaluxe™ bamboo fabric makes it feel like you are wearing soft butter and is hypoallergenic. I also appreciate their thoughtful details like front snaps for easy nursing access. I would pack a top and bottom set as well as a nightgown option in case you need loose material around your belly!


Pro tip: Order one size up to fit your postpartum body comfortably!
A Cozy Blanket
Adding your own blanket for the hospital bed to your bag will just make you feel better. I love that the Triple Layer Cloud Blanket is big enough for mommy and baby to share. Plus this material folds up nicely so it won't take over your entire hospital bag. And if you are feeling generous, you could even pass this blanket on to your baby as they get older as a special memory of their birth.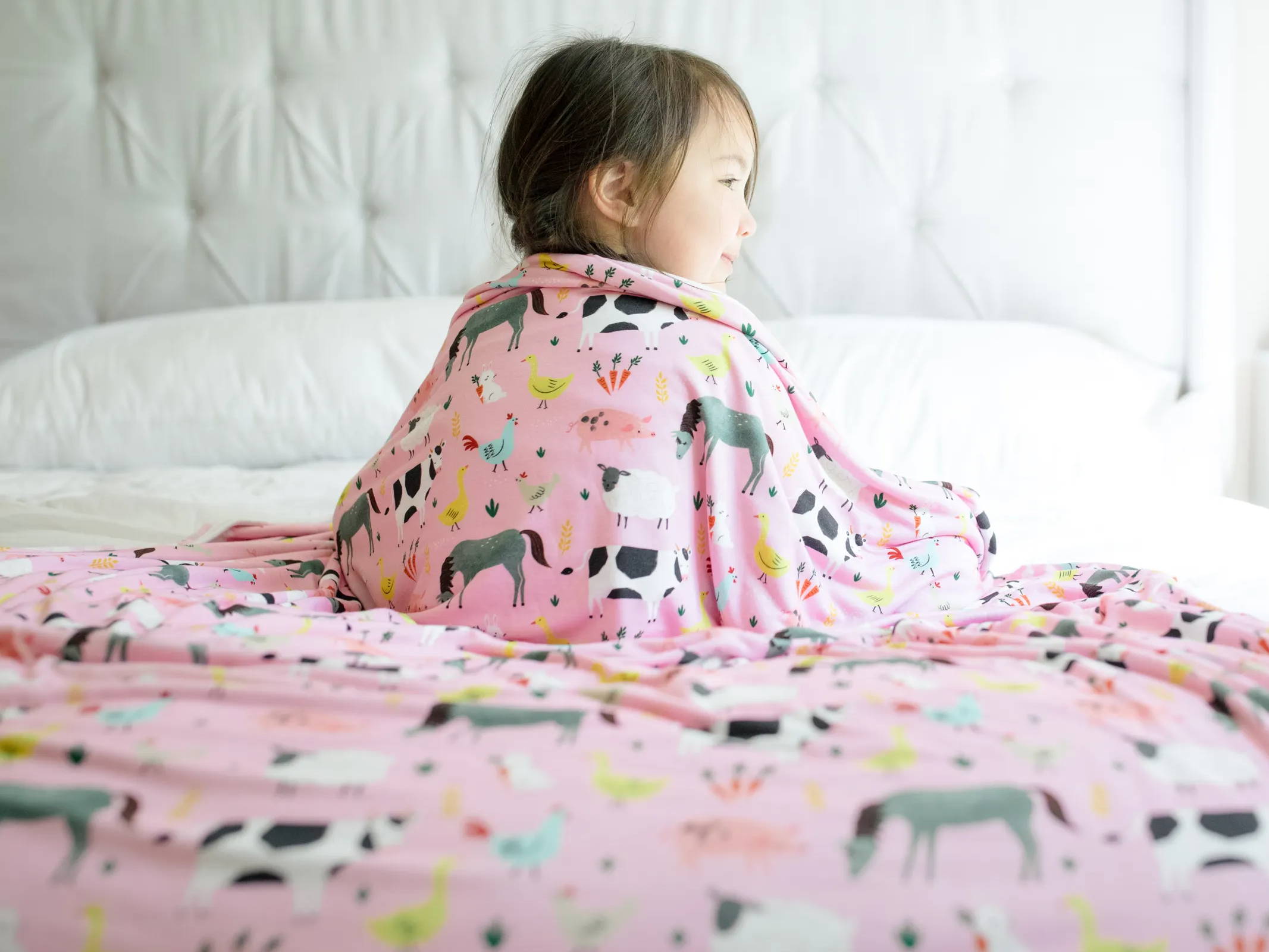 Swaddle Set
The first item of clothing your baby will ever wear is going to be a swaddle, why not make it adorable? A newborn swaddle set with a matching hat or bow is the perfect way to make your newborn feel comfortable and safe and allow you to snap some amazing photos of that special memory!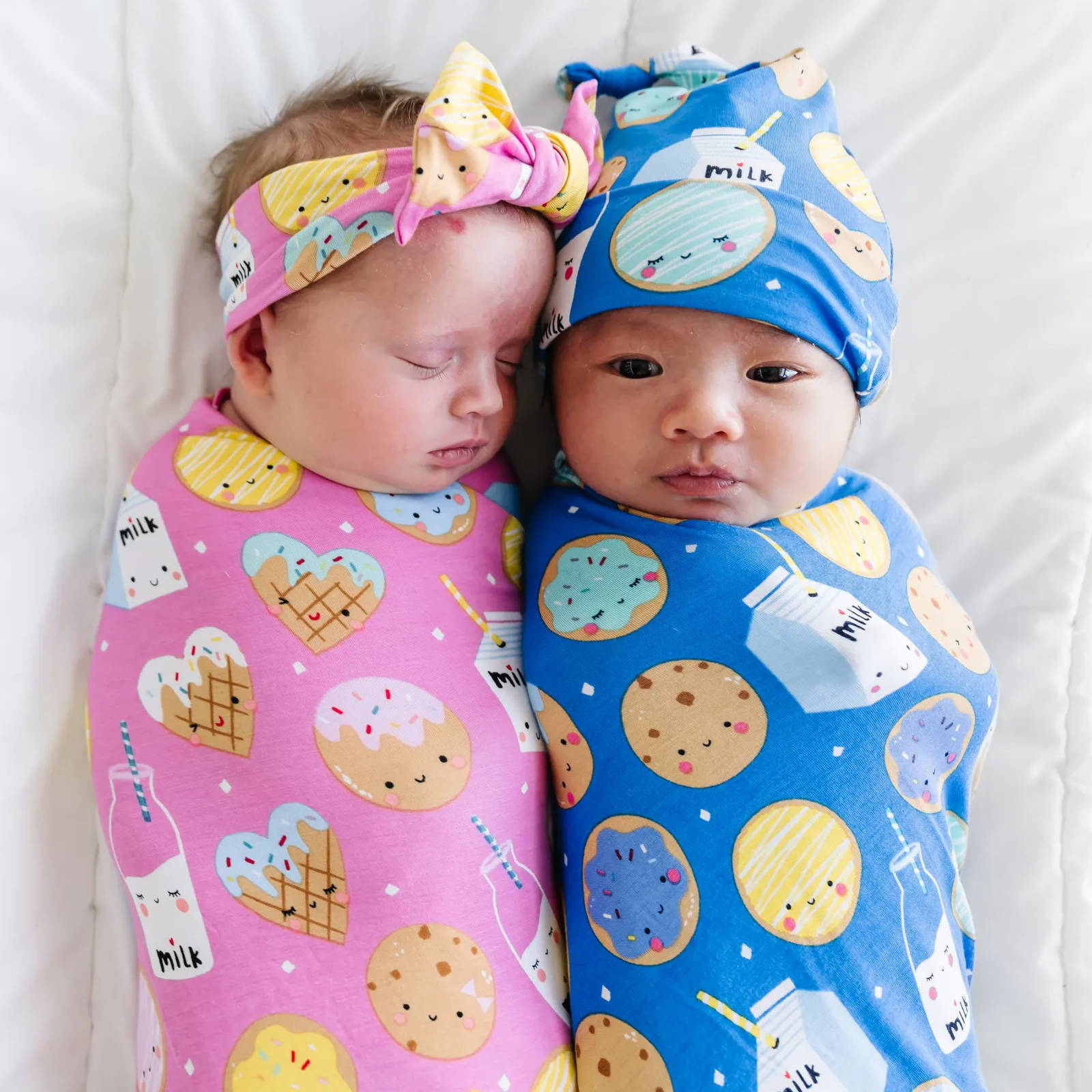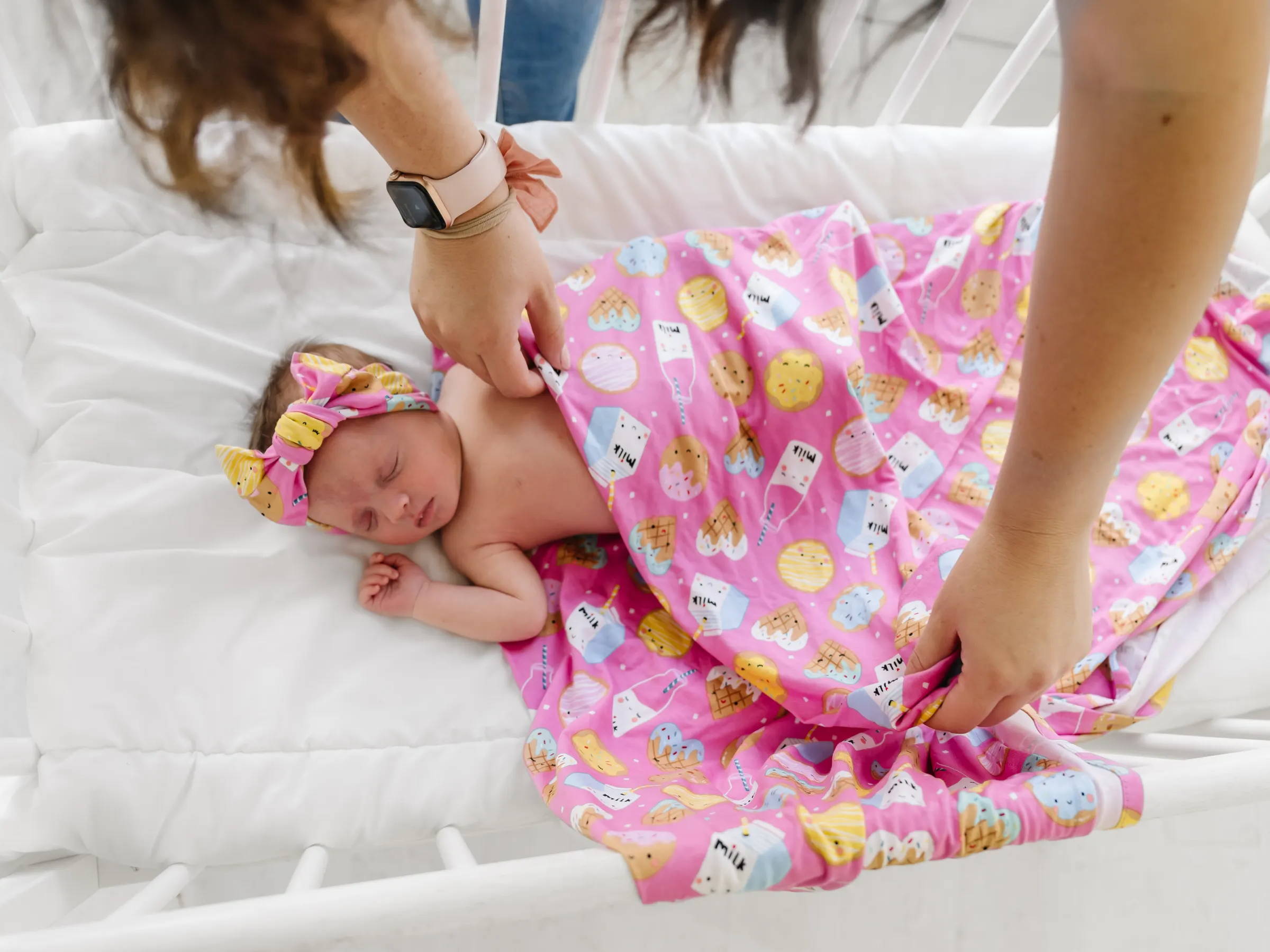 Fun fact! The first item I bought when I found out I was pregnant was a Little Sleepies Holiday swaddle with matching hat. I can't wait to see my little one snuggled up in it this Christmas!
Going Home Outfit
Coming home from the hospital outfits have never been so cute! Crossover Set or Zippie - how does a mom decide?! I personally chose the Crossover Set as a newborn coming home from the hospital outfit for its two piece design. But a Zippy will be waiting for him in his newborn drawer for that first night's (hopeful) sleep!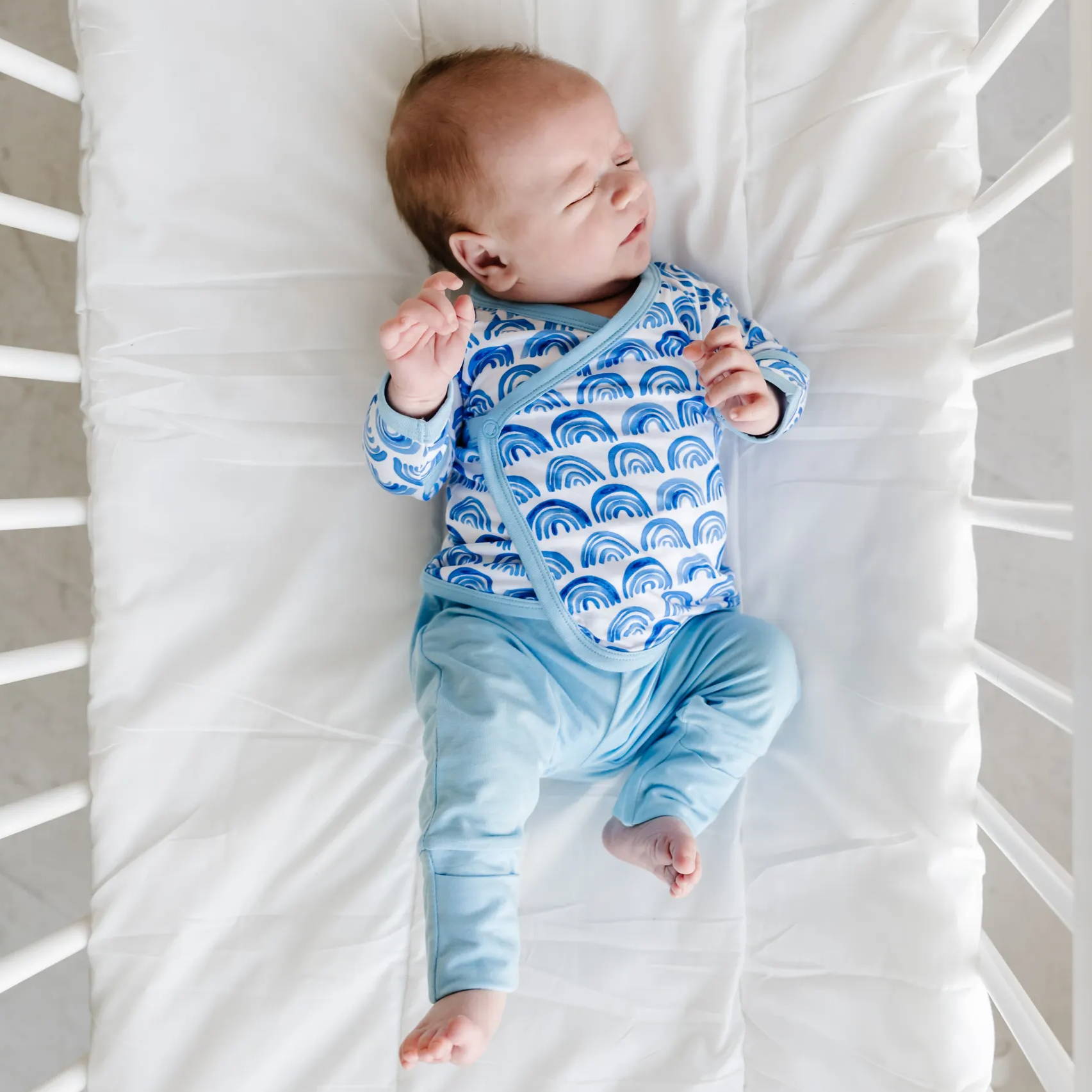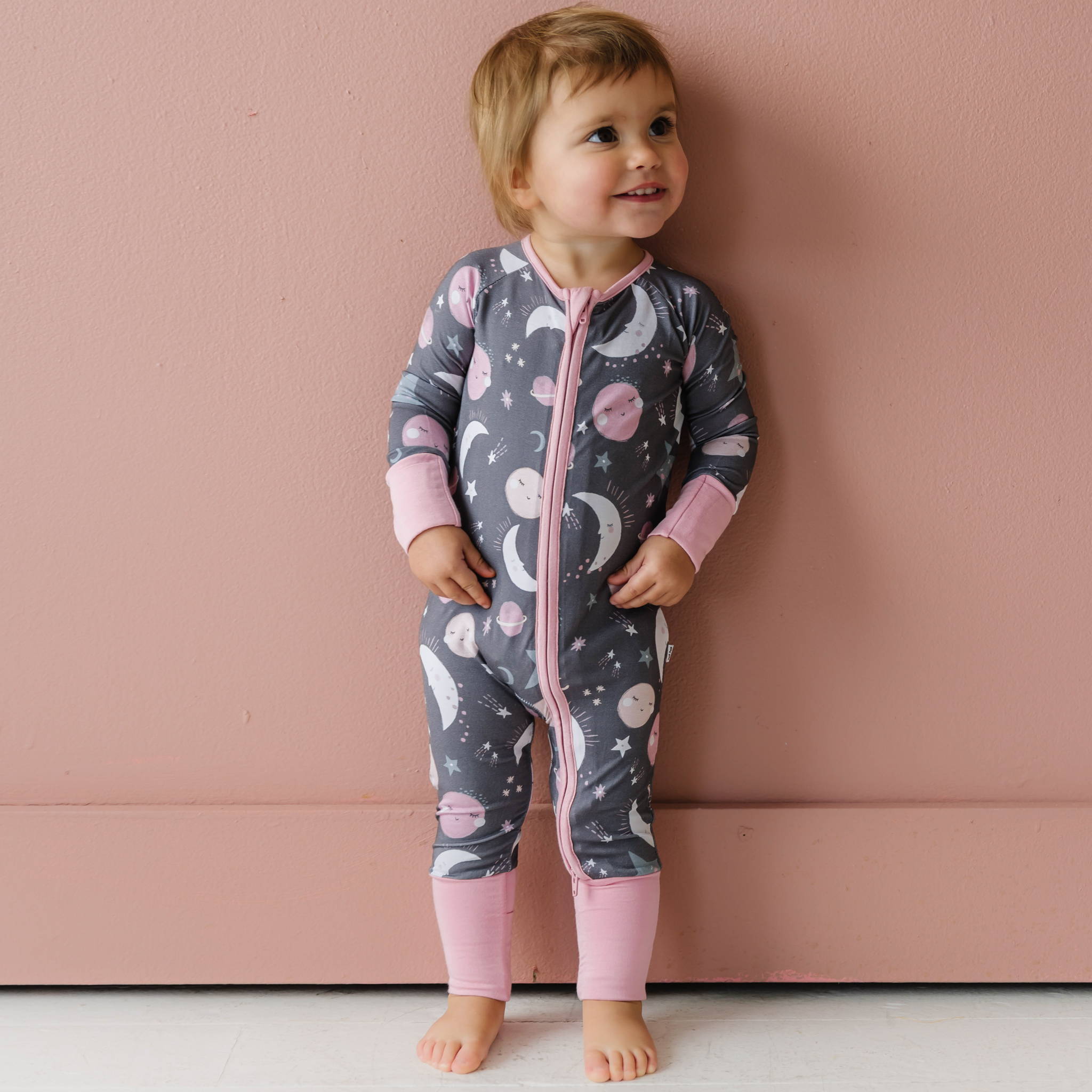 Toiletries

Long charging cord

Water bottle

Nursing bra
Pillow

Bath towel

Headband/scrunchie

Going home loungewear for mom
Do yourself a favor and order some extra postpartum Little Sleepies Women's PJ's. sets to wear. You'll be washing A LOT of clothes in the newborn stage - so slipping into a new set of Lunaluxe™ bamboo soft PJs will feel like the ultimate treat. You can even grab some matching mommy & me sets to make those first weeks home feel extra special.

And don't forget to snap some photos of you and your newest little love in your matching ensembles!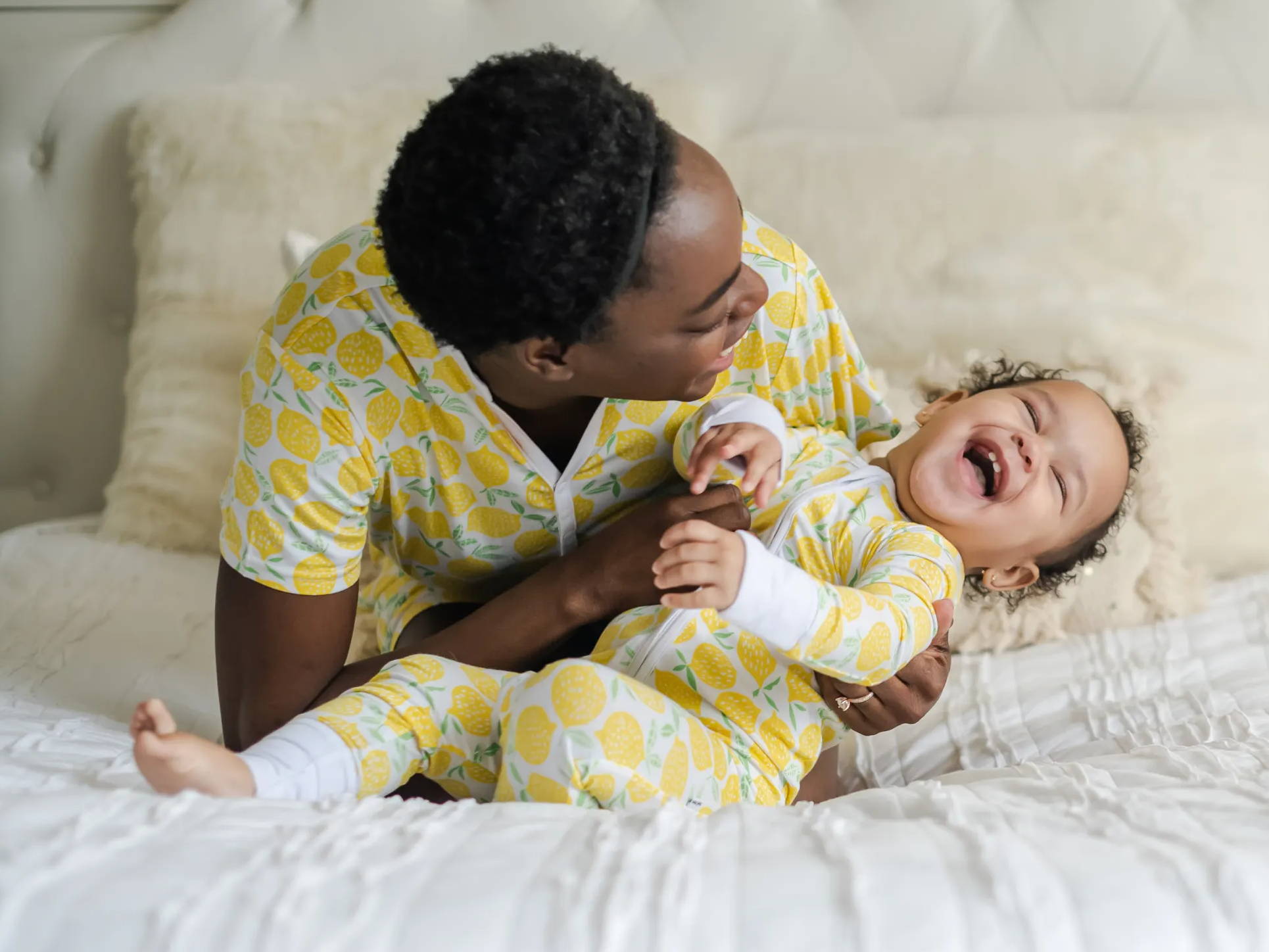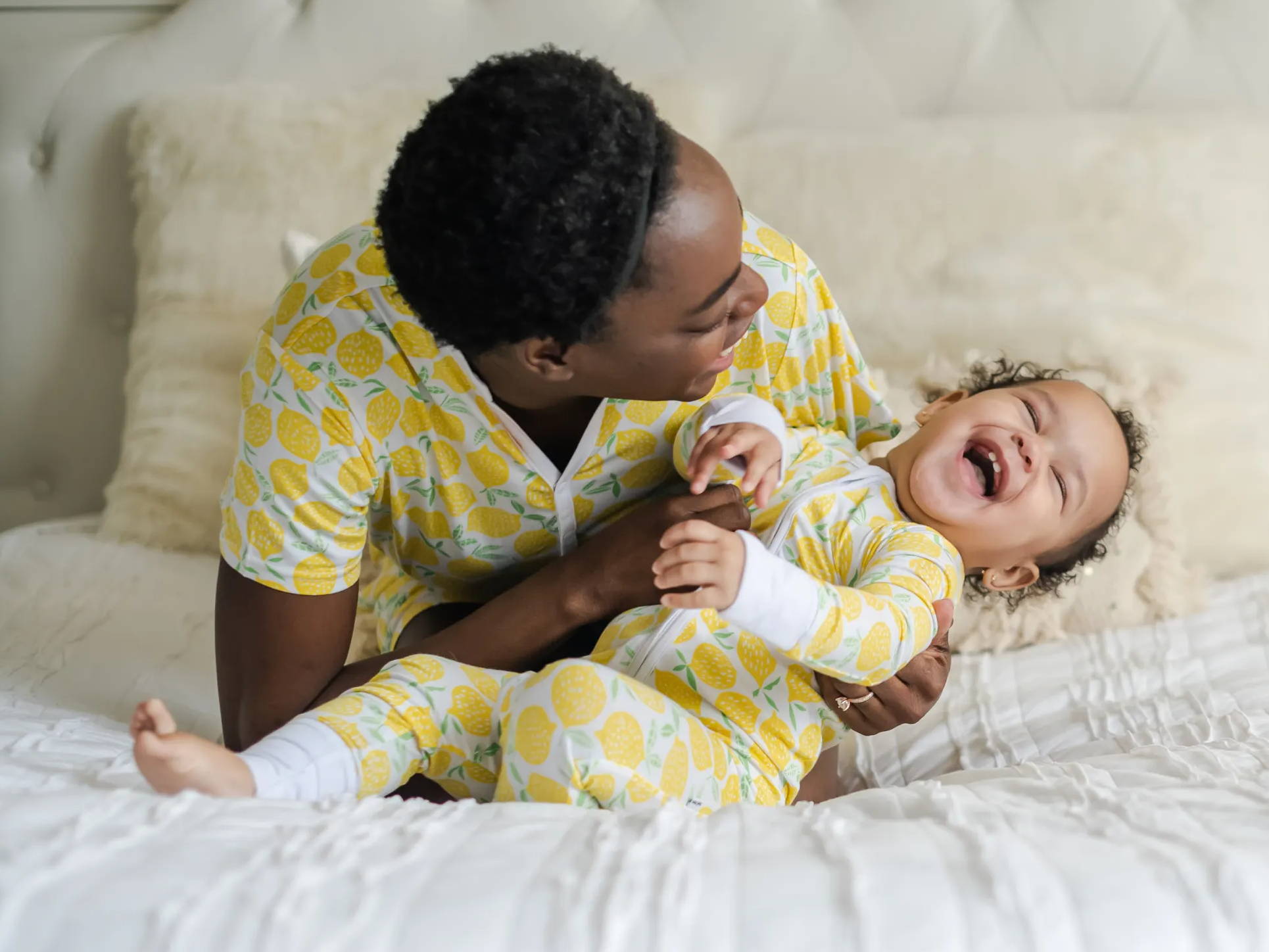 We loved hearing what Nicole is packing for her big day and can't wait to see her sweet little one cozied up in his Sleepies! What was on your hospital bag packing list? Share with us in the comments!